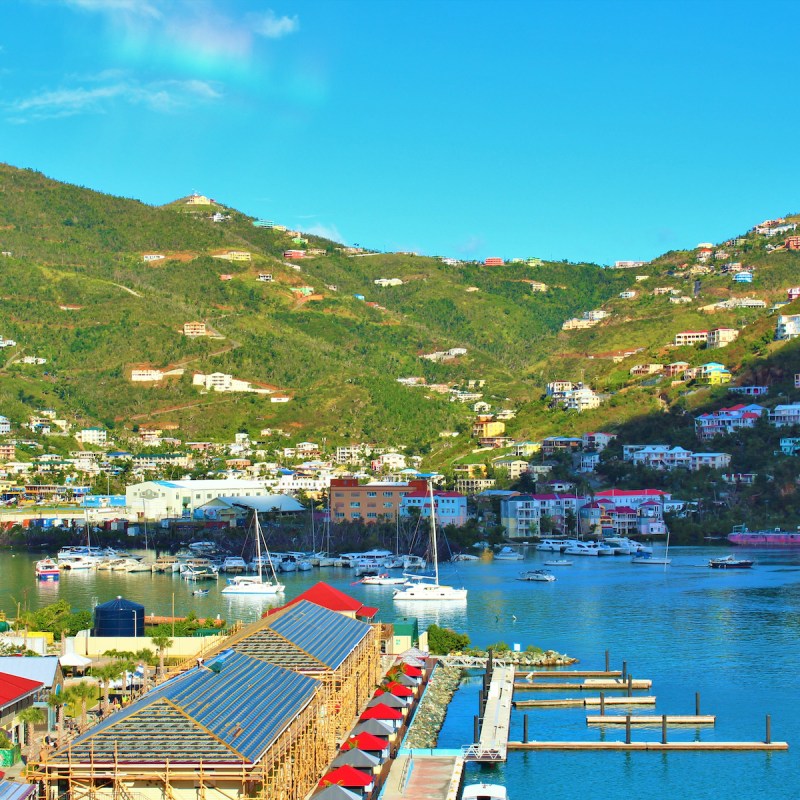 Cruising around the world sounds like a dream. New ports, new cities, new experiences each time you set sail. Yvette Hachtel and her husband Edward Presnar have made that dream a reality. They've taken 31 cruises, with six planned for this year and another three booked in 2023.
Ships have taken them everywhere from the Bahamas to Scotland to New Zealand to Hawaii and Alaska, with many countries and cities in between. They've sailed mostly on Norwegian Cruise Line, but also Holland America, Carnival, and Royal Caribbean.
Convenience was key for the couple when they retired. Unpacking once and sailing the seas was how they decided to spend their retirement years. Yvette retired as a Professor of Occupational Therapy in 2017. Edward, a welder, retired in 2013. He likes the idea of picking a cruise with very little additional planning involved and no worries about which hotel to use, where to eat, and how to get there.
Yvette and Edward shared their secrets of sailing with us on our Retirement Awaits Facebook group. So we decided to pick their brains about their favorite places to visit.
1. Bermuda
Yvette has been going to Bermuda by air or ship since she was 13.
"Bermuda (unlike some Caribbean islands) is very safe. The entire island is very clean. It tends not to be a "party" island. Tourists are not allowed to rent cars. They're limited to renting scooters, using buses, taking ferries, or cabs. Also, because it isn't a Caribbean island, the season is very short. The water is really only warm from June to September. The water is crystal clear," the couple observed.
They like cruising to Bermuda because it's more affordable than if they flew in and stayed at a hotel. Food is expensive and the island doesn't allow chain restaurants, except for Kentucky Fried Chicken in Hamilton, which was allowed to accommodate natives.
Snorkeling is one of their favorite activities, especially in Bermuda. They've done excursions with and without the cruise line. They've become friends with a couple that owns and operates a trimaran (a multi-hull boat) that takes small groups six miles into the open water to snorkel.
"The other sailing/snorkeling trips don't do that, for liability reasons, they tend to go to coves where the ocean is more protected. From the reef where they take us, you can literally see every possible tropical fish," the couple stated.
The couple also likes to visit the beautiful botanical garden and aquarium by public bus, which aren't necessarily excursions through the ships. They recommend visiting Hamilton, the capital city of Bermuda, where you can find local shops, department stores, and souvenir stores. St. George is in the other part of the island and is more historic. You can get there by ferry from the Dockyard.
But since most ships dock in the Royal Native Dockyard they recommend a fort you can tour, which is within walking distance from the ships, a small indoor mall, a craft center, and a beach. Check out my previous article on a cruise from New York to Bermuda.
2. Tortola
Since Yvette and Edward love snorkeling so much, that's where you'll find them when they travel to Tortola. It's also a British territory, but they say it's very different from Bermuda.
"The reason we love Tortola is because they also have a fabulous snorkeling spot called Treasure Island aka Norman island. Unlike where we go in Bermuda, this is a more protected area but there are tons of tropical fish," the couple stated.
Tortola is the largest and most populated of the British Virgin Islands, with several white-sand beaches. Excursions take you to Road Town, the capital of the British Virgin Islands, which has a harbor dotted with sailing boats and is known as a yachting hub.
There's a new cruise complex being built at the foot of the pier where ships dock called "Tortola Pier Park." It will be 80,000 square feet with 50 shops and restaurants. Much of it is already open and there's a place for land tours to gather and a separate pier for boat tours.
3. Alaska
Yvette and Edward have been to Alaska a dozen times and say it never gets old. They've explored the glaciers and fjords, taken helicopter rides and gone dog sledding, flown on float planes, and taken land tours to Denali. One of their favorite excursions is whale watching.
"Juneau is the primary place to go whale watching. If you're going, be sure to take the excursion called The Photo Safari, their boats only hold about 20 people. The boat is designed specifically for whale watching, all the windows lift so that there are unobstructed views of the whales without having to be outside. Other excursions will have 50 or more people with everyone pushing and shoving trying to get to the rails to spot a whale. In Alaska, we've seen both humpback and orca whales, though orcas are less common. You'll also see sea lions and otters. We've seen every possible whale behavior over the years: diving, breaching, and something called bubble net fishing," the couple noted.
In Skagway, they took the White Pass Railroad that follows the trail the miners took. "It is a spectacular experience," they told me. "The views are amazing and the trip is narrated by a live guide." Further south in Ketchikan, they spotted eagles everywhere and got to see salmon and a native Indian center with beautiful totem poles.
While they don't recommend booking a balcony or veranda cabin on cruise ships (they say you spend so little time in it) they do recommend it if you're sailing in Alaska. The inside passage has spectacular views you can catch from your room.
For more Alaskan destinations, read:
Cruising Pro Tips
Since it seems Yvette and Edward are pros when it comes to sailing the seas, we asked for a few pro tips. Here's what they shared:
Book your excursions before you cruise or you run the risk of them being sold out. Some people say they save money booking their excursions, but they never do. One good part about not doing it on your own is that cruise line bookings guarantee you won't be left behind if the tour gets back late.
Look for cruise specials. Some like NCL offer BOGO airfares, which they say can be a huge saving and they'll handle air delays or cancellations and do their best to get you to the ship.
Save money by dining in the complimentary restaurants. Yvette and Edward don't bother with paying to dine in the specialty restaurants since you can get the same or similar meals in the complimentary dining rooms. They said the salmon on their Holland America cruise was much better in the buffet.
Yvette and Edward shared their story on our Facebook page. We'd love you to join our group, Retirement Awaits, and share some of your pro tips as well! It's a private group where we can share retirement together. You can engage with others, ask and answer questions about your retirement experience and talk about things you want to know.