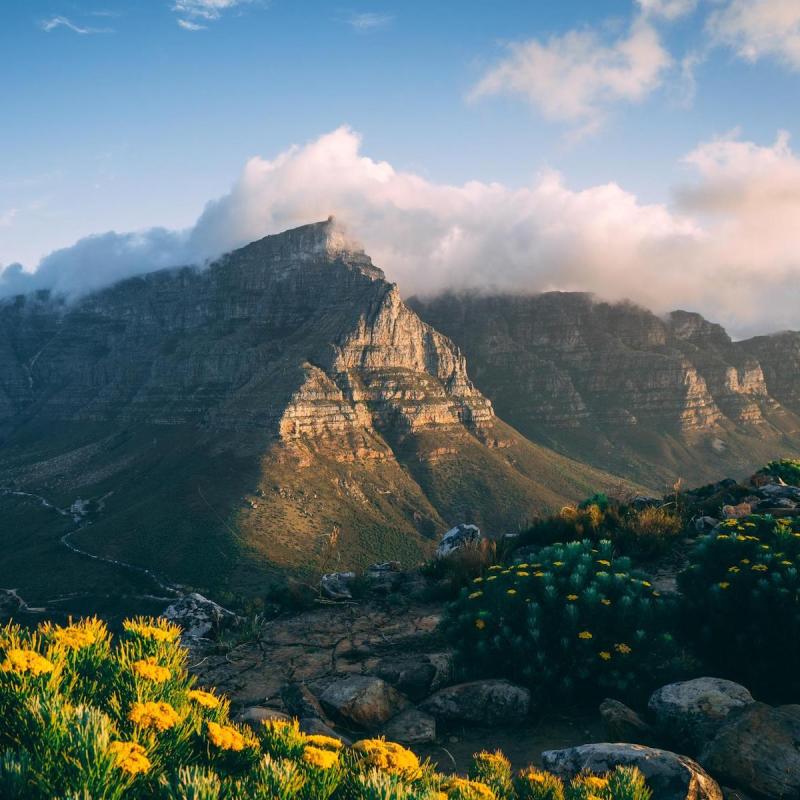 When someone is still in full-time, paid work, taking a vacation to travel (or relax at home) is often a luxury. Once retired though, things should be a little different. No more waiting for your annual vacation and then cramming so much into those few precious days or weeks that when it's time to go back to work you need another week off just to recover! The beauty of being retired is that you have more time. You don't have a clock to punch, you are retired! You've put in the work, now it's your chance to take all those vacations you couldn't during your working years. You might have a few favorite destinations you're keen to revisit, but retirement is also the perfect time to add some new destinations to your travel wish list. After all, travel and new experiences are scientifically proven to keep our minds more alert and alive!
A Cornell University study looked at how the anticipation of a new experience (like a vacation) substantially increases a person's happiness. Another study of 485 U.S. adults found foreign travel was linked to enhanced empathy, attention, energy, and focus, and that these benefits remained after the traveler had returned home. Yet another survey found that simply planning a trip can significantly increase one's overall happiness. If you are retired, or about to retire, and if you're reading this, then I'm guessing you probably love to travel. So, let's look at a destination that I'd like to suggest is the perfect first post-retirement trip — Cape Town.
South Africa's Cape Town is famous for its sun, sea, and scenery, and with so much to offer and endless attractions for people from all over the world, it's no surprise that this gem has been voted "Best Destination in Africa" at the World Tourism Awards seven times. This is definitely a place well worth visiting.
I've been visiting Cape Town regularly for years, and I've definitely got my favorite spots. I recently met a freshly retired couple from Miami who were taking the "trip of a lifetime" to Africa. Cape Town was the next destination on their itinerary, but they didn't really know what to expect or what they should do and see. I am going to share with you here what I told them, and what I think are the highlights of a Cape Town trip, along with some of the best places to visit and things to see nearby.
Cape Town City
There's way too much to see and do in Cape Town city itself to include everything here. That would fill an article all on its own! Having said that, a visit to Table Mountain, one of the most instantly recognizable landmarks in the world, should definitely be on the agenda. Other top things to include in your itinerary are:
The beautiful Kirstenbosch Botanical Gardens — there are discounts available for pensioners, and the Kirstenbosch Tea Room has some of the best tea and scones I have ever tasted.
A free walking tour of the colorful Bo-Kaap, a formerly racially segregated district situated on the slopes above the city center, once known as the Malay Quarter.
A visit to some of the world-class beaches. Small and a little off the beaten track, Llandudno beach is my personal favorite, or Boulders Beach, home to the endangered African penguin.
The V&A Waterfront is an excellent place to eat, drink, shop, and admire the gorgeous views of Table Mountain, and with more than 80 eateries, 500 retail stores, five museums, 12 hotels, live entertainment 365 days a year, and 24 million visitors annually, this is one of Africa's most visited destinations.
Take a day trip to the Cape Point Nature Reserve for its dramatic scenery and endless ocean views. If you don't fancy the drive, consider a helicopter tour along the coast to Cape Point.
Cape Town is home to some of the country's best and most innovative chefs, so take the opportunity to dine in style while here.
South African wine is viewed amongst some of the best (and most affordable) in the world, so explore wine routes, estates, festivals, and tastings while here. One of my favorites is La Colombe, contemporary cuisine fusing local ingredients with French flair, in an upmarket vineyard restaurant, or its sister restaurant Pier at the V&A Waterfront.
If you are a more adventurous retiree, Cape Town is definitely an adventure destination. Activities range from hiking and diving to cruising, or if you really want to get your heart pumping, there's climbing, paragliding, abseiling, and shark-cage diving.
When it's time to rest your feet Honest Chocolate, a gorgeous quaint little café in the heart of Cape Town city, is one of my favorite places to go. They produce handmade chocolates, truffles, tarts, and cakes, as well as delicious coffee, tea, and hot chocolate, and are open 7 days a week.
This is a lot to do and see, and I know it can be a bit overwhelming arriving at a new destination. I would recommend getting a local guide to show you around and give you the inside scoop. Award-winning photographer, journalist, and registered tourist guide, Marzahn Botha, who specializes in designing private tours, is the perfect person to help you experience Cape Town at its best. (She's also a professional tennis coach, so if you fancy a lesson or even a match, she's the person to contact!)
Pro Tip: When traveling to a new city, it's often hard to know where's the best place to stay. I'd recommend the V&A Waterfront as a good place to stay. You'll find upmarket hotels, restaurants, and bars all conveniently in the same place. It's safe, and you'll be able to walk to tourist attraction departure points. It's also home to the Aquarium, the Robben Island Museum, and is the main stop on the City Sightseeing bus routes. Accommodation here is not cheap, but it's guaranteed to be of a high standard. My top picks would be The Silo and The Queen Victoria Hotel.
Once you've spent a bit of time in Cape Town, you're ready to head a little further afield. After all, "Retirement is not the end of the road. It is the beginning of the open highway." There are numerous great places to visit that are within easy reach of Cape Town, and now you are retired and have a little more time on your hands, it's time to explore. Let me share some suggestions for an extended Cape Town itinerary.
1. Hermanus
Hermanus, a seaside town and popular retirement destination southeast of Cape Town, is probably best known for its whale watching. Each year, southern right whales travel thousands of miles from the icy waters of the Antarctic to give birth to their young in Hermanus' sheltered Walker Bay. The best time to visit Hermanus for whale-watching is between July and November, and the town's two whale-watching festivals are in August and September.
Walk the Hermanus Cliff Path, which runs almost the whole length of town, winding for 6 miles along the rugged coastline. This is an easy walk and the perfect place to spot whales; there are permanent benches positioned along the way for that very purpose.
The cliff path is part of the Fernkloof Nature Reserve, which also includes the fynbos-covered mountain slopes that hug Hermanus. The reserve has nearly 40 miles of hiking trails, ranging from moderate to strenuous, and all offer spectacular views. More than 1,250 species of plant and almost 100 species of bird are found in this small area.
The vineyards of the Hermanus Wine Route, the southernmost in Africa, are becoming regarded as one of the most exciting wine areas in South Africa. 9 miles from Hermanus is the beautiful Benguela Cove Wine Estate, renowned for producing elegant cool climate wines. With beautiful views over the Atlantic Ocean, you can spend a very pleasant afternoon here, sampling everything from their MCC, dry rosé, chardonnay, pinot noir, collage, and malbec.
For the golf lovers, two of South Africa's most prestigious golf courses are found in Hermanus, the Arabella Golf Course and, 18 miles away on the other side of town, the Hermanus Golf Club, where curious baboons have been known to create a diversion as they silently watch the players.
The place to stay in Hermanus is Birkenhead House, this is more than a hotel, it's a destination in itself. With a stunning cliff-top position looking directly out over the ocean and its opulent and stylish décor, the 11-room boutique hotel is a really special place. Sea-facing bedrooms rooms with beautiful views, bedrooms with sweeping mountain views, and other rooms with private plunge pools. The sitting and lounge room and the dining room have views directly over the ocean and there are ornate fireplaces, gilt-edged mirrors, opulent furnishings, and views out over the ocean through picture windows. A collection of original artworks and sparkling chandeliers hang throughout the hotel.
Pro Tip: It'll take you an hour and a half to drive from Cape Town to Hermanus. I'd recommend taking the Clarence Drive Route which hugs the coastline and has jaw-dropping views over the water.
2. Paternoster
Another town becoming popular with retirees and only a 90-minute scenic drive from Cape Town, Paternoster is a wonderful place to visit and a really beautiful spot on the South African West Coast. Best known for its lobster and its white-washed fishermen's cottages, this is a vibrant little town full of color and charm.
Start your weekend in Paternoster with an early morning guided kayak in the clear blue waters offshore of town. Afterward, visit the Art Shed at the Crayfish Wharf and shop for locally made crafts, paintings, ceramics, and jewelry, or visit the antique shop that specializes in model trains. Once your retail therapy is complete, head to Leeto Restaurant for oysters, prawns, mussels and calamari, sunshine, and glorious views.
After lunch, take a leisurely stroll along the long sandy beach. Whitewashed cottages, colorful fishing boats, and a wide sandy beach are fringed by sand dunes.
I'd recommend staying at the Abalone Boutique Hotel & Villas. Only 600 feet from the ocean, the hotel blends perfectly with the surrounding cottages from the outside, but on the inside, it's a gorgeous retreat. Sunset on the rooftop terrace is highly recommended.
3. Franschhoek
Franshoek lies in one of the most beautiful wine valleys in the world. At less than an hour from Cape Town, this is the perfect escape from the city. With art galleries and boutiques, history and hiking, museums and mountain bike trails, and fabulous wines, you certainly shouldn't visit Cape Town without spending time in Franschhoek.
The name Franschhoek comes from the Afrikaans word meaning "French Corner." It is one of South Africa's oldest settlements, founded in 1688 by Huguenots fleeing religious persecution. The French-planted vineyards and many of the wine farms in Franschhoek are still named after French wine districts or still bear their original French names. Franschhoek is a great place to come for wine tasting, and the choices seem endless. Head first to La Motte, and for a great wine tasting with tapas pairings try Vrede en Lust.
Franschhoek is famous for its cuisine. With an estimated 36 eateries and several five-star South African chefs, you are spoilt for choice when it comes to food. Dine at the Orangerie Restaurant at Le Lude Estate, where you can start with some of the estate's award-winning Le Lude Brut and Le Lude Rosé MCC, before dining on dishes that include duck liver parfait and pork belly ravioli with black truffle.
With options ranging from luxury boutique hotels to quaint bed and breakfasts or self-catering cottages, Franschhoek has a variety of places to stay. The majestic La Residence is possibly Franschhoek's finest hotel and is located on a private 30-acre estate, surrounded by vineyards, olive groves, and orchards, and furnished with elegant antiques, crystal chandeliers, and opulent style. Another highly recommended place to stay is the picturesque 7 Koppies, a farmhouse retreat with a difference. Beautifully furnished, this refurbished farmhouse is set within 120 acres of pristine bush within a working farm.
Pro Tip: It's worth checking for pensioner specials before traveling to Franschhoek; there are often special rates on accommodation or meals, like these ones as Ashbourne House.
4. Knysna & Plettenberg Bay
Venturing a little further afield, a 5.5-hour drive from Cape Town, the last stop on my suggested Cape Town itinerary is actually two places. The beautiful coastal towns of Knysna and Plettenberg Bay (generally referred to as Plett) are found in the middle of the renowned Garden Route, and at only 18 miles apart, these two towns are best appreciated as a pair.
Knysna is a quiet little gem of a town with a vintage feel. Located on the banks of a beautiful lagoon with the Knysna Heads towering in the distance, the first thing you should do in Knysna is take a boat cruise out on the lagoon and then, as the sun sets, head back through the canals, under the bridges and past the man-made islands of the Thesen marina development to the Turbine Boutique Hotel & Spa. The hotel is the result of an ambitious project, which saw a dilapidated old power station being transformed into a funky five-star boutique hotel.
Over weekends, the town is alive with laid-back locals and tourists alike, browsing its flea markets, antique shops, and craft stalls or relaxing the afternoon away in a cozy café or bar.
Whilst in Knysna I'd suggest a visit to the Knysna Forest, one of the last areas remaining of ancient forest in South Africa; some of the trees are over 800 years old. It's a beautiful place for walks, and there are several miles of boardwalks and dirt tracks winding through the lush forest, past waterfalls and streams.
Plettenberg Bay, another popular retirement destination, is an affluent, sunny seaside town set on a steep slope leading down to the sea with gorgeous views over the bay and surrounding mountains.
Try the Sky Villa Boutique Hotel, once a privately owned mansion with breath-taking 360-degree views. Sky Villa is now a 14-room luxury hotel with beautifully landscaped gardens dotted with contemporary South African sculptures, as well as a gym, swimming pool, snooker (billiards) room, wine cellar, art gallery, and a rooftop Sky-Bar that's perfect for sundowners.
Plettenberg Bay is a perfect base for exploring the central part of the Garden Route. There's plenty for the outdoorsy types, with water sports and hiking. I'd suggest a coastal hike in the Robberg Nature Reserve with epic views and great sightings of dolphins and seals — there are even whales to spot here at the right time of year. The route is a circular trail along the Robberg Peninsula, with two shorter variations available ranging from easy to moderate. For the less energetic, there are numerous boutiques, vintage and antique shops, trendy cocktail bars, sophisticated bistros, and good restaurants.
Beautiful, diverse, and affordable, Cape Town is the perfect destination for your first post-retirement vacation. Take your time, relax and really enjoy the slower pace of some of the smaller towns and destinations, after all, you only retire once!
For more on South Africa, check out these articles: