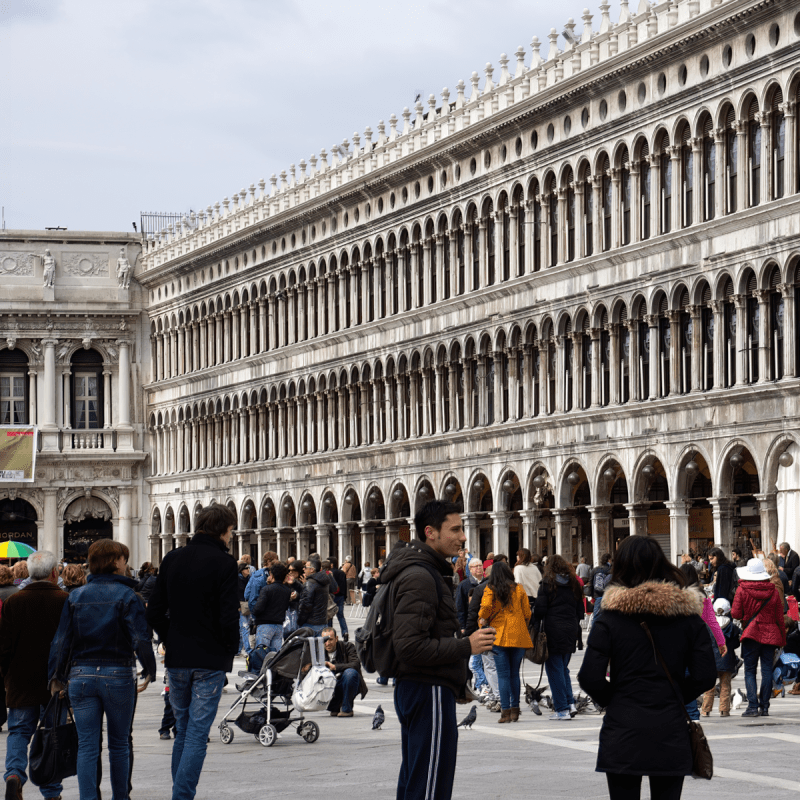 Get ready to fork over more money to visit Venice, Italy. City officials are releasing more information on its newly-instated entrance fee.
Tourism Fee
The new fee will take effect January 16, 2023, instead of January 1, as previously announced. It will range from 3–10 euros ($3.05–$10.16), depending on the number of requests that day. That means you should expect to pay more on busier days.
There are also more details on exactly which areas are included in the fee. Previously, it covered the Venice historic center, but now it also includes the following islands: Lido di Venezia, Pellestrina, Murano, Burano, Torcello, Sant'Erasmo, Mazzorbo, Mazzorbetto, Vignole, Sant'Andrea, La Certosa, San Servolo, San Clemente, and Poveglia.
Simone Venturini, Venice's councilor for tourism, calls the fee a way to protect the city from overtourism. "It is not a system to make cash but to manage tourist flows," according to officials.
Proceeds from the tourism fee will help lower the taxes of Venetian residents, who are starting to flee the city due to rising costs. And don't try to circumvent the new entrance fee; fines for ticket violations will range from 50–300 euros ($50.77–$304.59).
Exemptions
There are several exceptions to the Venice entrance fee including children under 6 years old. Disabled individuals, anyone coming to Venice for health benefits, and homeowners will also not be required to pay the fee. You'll also be exempt if you're visiting relatives or coming to attend an event.
If you're wanting to visit Venice, consider staying overnight. You'll be paying the tourist tax via your hotel, so you won't have to pay the entrance fee.
Even though the fee doesn't go into effect until January 2023, an online booking system is launching this fall, so you can apply for and pay your fee before your arrival. You will need to show proof of payment at the city's entrance in order to be allowed in.
Overtourism
Venice tourism officials have been working on a tourism fee for several years. They say it's to help overcrowding in the ancient city. Venice has long been sinking due to rising waters, but is also sinking due to the sheer weight of all the tourists visiting.
Tourism officials hope this fee will help manage the number of visitors to Venice on a daily basis and help preserve the ancient city.
For more on Venice, here's a guide on what else you should know before you visit.