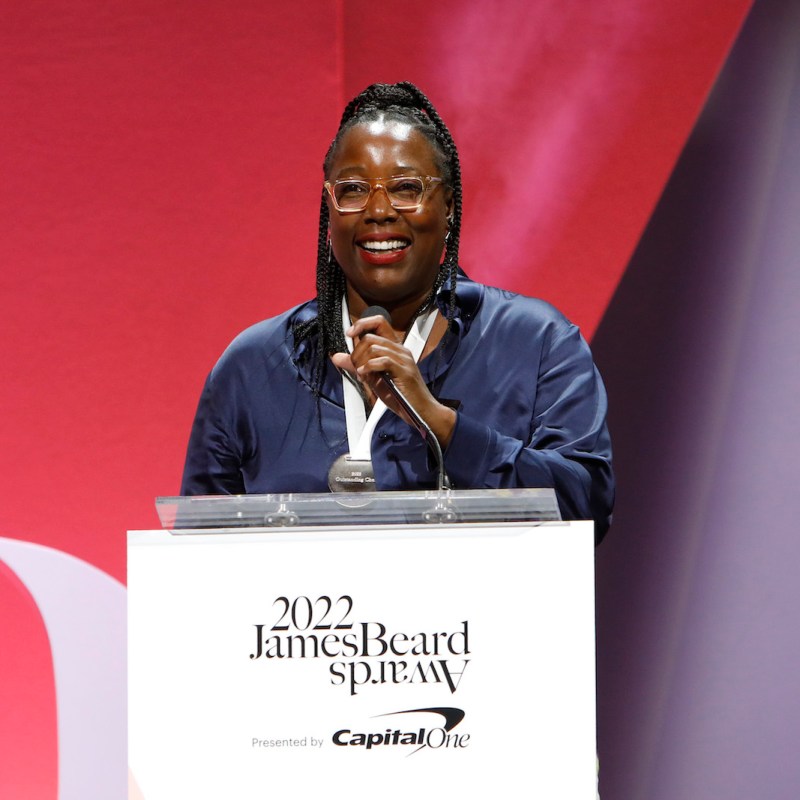 A chef in historic downtown Savannah has been named 2022 Outstanding Chef by the James Beard Foundation. Mashama Bailey describes cooking at The Grey as her take on Port City Southern food: Southern ingredients with European influences.
In her acceptance speech, Bailey said, "And today a little black girl or a little black boy can see themselves as a future outstanding chef. They can see themselves in a space that they have never seen before and do what they can not think is possible. And until just a few minutes ago, that was me."
Bailey was born in the Bronx and raised in Queens, but she lived in Savannah for 6 years between the ages of 5 and 11. She was influenced by food at that young age. In an interview for The Grey, she said some of her childhood food memories include squash casserole, Virginia ham, cornbread, baked beans, and her grandmother's "country pasta," which she says is just spaghetti with cheddar cheese — oily and greasy but delicious. The country pasta on The Grey menu came from that recipe.
"That was one of the vivid memories when we came down to visit. She would make that for us and it would just be a big pot on the stove and whoever was hungry would just go in and fix a bowl."
The women of her family taught her to cook before she had any formal training. She attended the Institute of Culinary Education and has studied in France. She spent several years cooking throughout New York City.
This isn't Bailey's first James Beard recognition. As executive chef of The Grey, she was named Best Chef Southeast in 2019. She also serves as Vice Chairman on the board of the Edna Lewis Foundation, working to preserve and celebrate Edna's legacy, which heavily influences her current menu.
The Grey's menu changes often as it's built around the seasons. So you can expect variation not just evening to evening, but sometimes within the course of an evening's service! Local produce includes beets, smoked carrots, and butternut squash. You have delicious seafood choices like tuna crudo and middlins (rock shrimp with green garlic and Carolina Gold — a type of rice) or beef carpaccio and lamb heart from the pasture. The brunch menu includes classics from biscuits and gravy and omelets to crab beignets and pork pastrami.
The Diner Bar at The Grey is open Wednesdays through Saturdays at 5 p.m. On Sundays, it's open at 11 a.m. for brunch. The Diner Bar offers a casual menu with lighter fare, while the main dining room has four different prix fixe menus. Reservations are available.
When asked how she hopes people walk away from The Grey, Bailey said, "with a full belly."