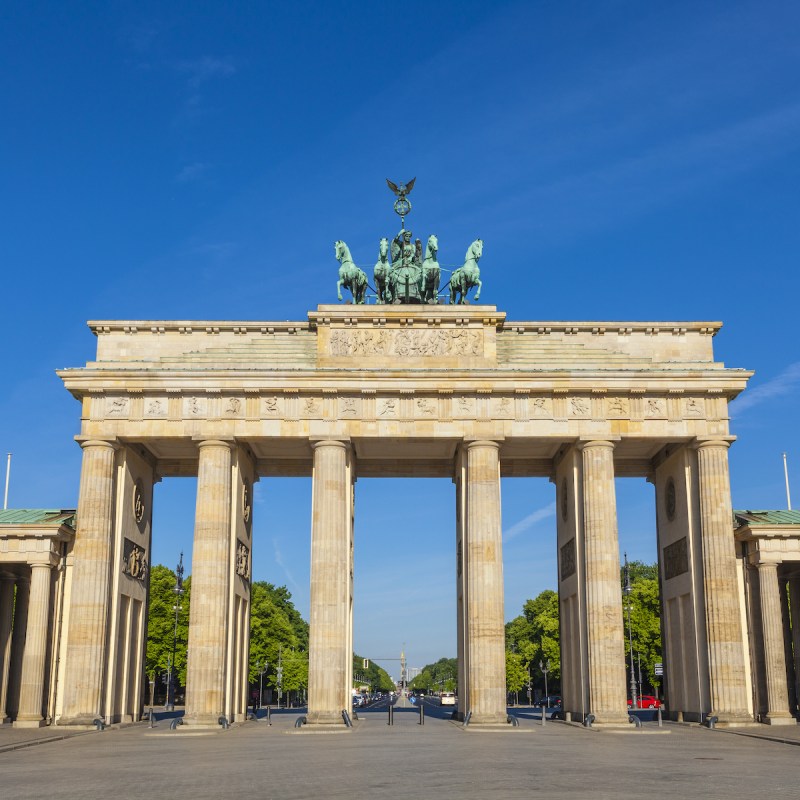 In a world where everything seems to be getting more expensive, we're thrilled with this little bit of travel news: ultra-low-budget carrier Norse Atlantic Airways is launching a new service between the United States and Germany. And at least right now, the tickets are super cheap.
The airline will launch flights between Berlin Brandenburg Airport (BER) to two different U.S. destinations: New York's John F. Kennedy International (JFK) and Los Angeles International Airport (LAX).
What to Expect
Norse will operate Boeing 787 Dreamliners for the flights. Daily service between Berlin and New York begins August 17 with introductory fares of just $120 each way. Norse will operate three flights per week between Berlin and Los Angeles; introductory fares start at $138 each way.
At those prices, you'd probably expect to get charged a la carte for pretty much everything — and you'd be right. Norse offers three tiers of economy pricing: economy light, which includes just a single "underseat" — not carry-on — bag. Economy classic includes a carry-on bag, a checked bag, and a meal. Economy plus fares add a priority boarding option and waive change or cancellation fees.
If You Don't Mind Spending A Little More
There's a premium cabin option, too; these include all of the extras included with economy plus, but with bigger seats and more leg room. When we checked flights between New York and Berlin, we found premium fares beginning at $238 one-way. If you don't mind spending a little extra, the improved in-flight experience is likely worth it.
The routing is significant for Berlin's tourism industry. Most transatlantic flights to Germany route through Frankfurt or Munich, where Lufthansa has hubs.
"We are very excited to announce these two new routes from Berlin to New York and Los Angeles. For far too long the vibrant and culturally diverse city of Berlin has been subjected to poor direct transatlantic connectivity. Our extremely competitive fares and direct flights will allow customers to now finally enjoy affordable and convenient travel between Germany and the US. These two new routes will provide a direct and cost effective option, saving both money and time, for local and international businesses when choosing to travel to and from the US or taking advantage of our cargo services," said Bjorn Tore Larsen, CEO of Norse Atlantic Airways.
For ideas on what to do in Berlin, check out these articles: