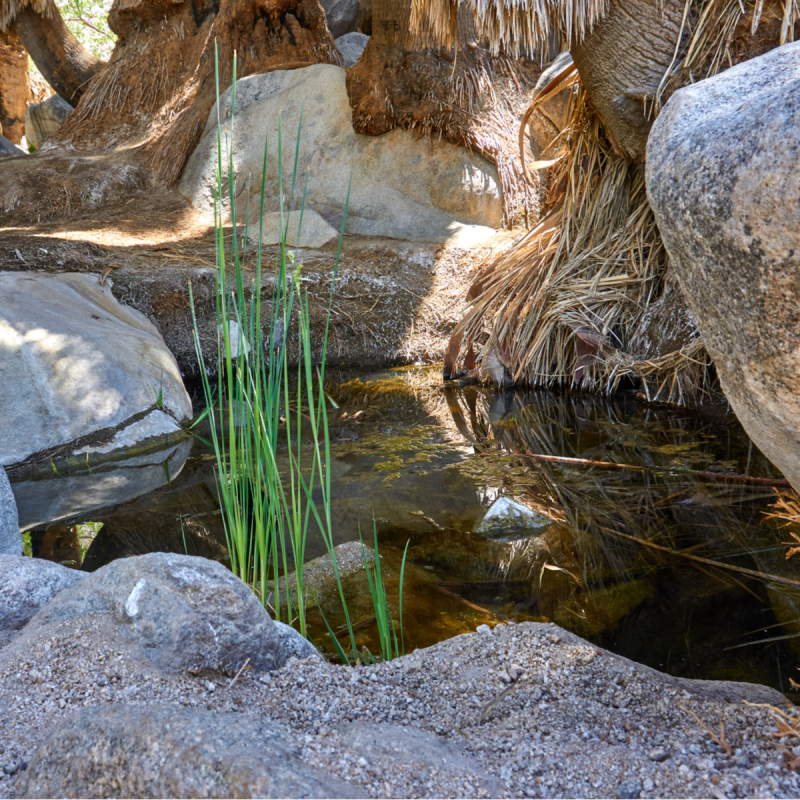 Drought conditions in the California desert have forced National Park Service officials to close a popular hiking trail that gives bighorn sheep access to the limited amount of water in the region.
The Fortynine Palms Oasis spring is one of the few water sources available to a few hundred sheep in Joshua Tree National Park, so officials want their access to be undisturbed.
"The park is under extreme drought conditions and herds in the area are increasingly reliant on the oasis spring to survive the hot summer months," said a statement from the NPS.
The closure began June 1 and will remain until summer monsoon rains arrive to provide enough water sources for the animals.
Only about 13,000 bighorn sheep remain in the western United States, with about 200 at Joshua Tree.
The oasis is always off-limits to hikers, but if trails near the area were to remain open and busy with people, it could keep the sheep from safely reaching the water, officials believe.
That is particularly true for a park that has experienced a boom in popularity in recent years. More than 3 million visitors came to the park in 2021, a 50-percent increase since 2015.
As the drought conditions worsen, the sheep could eventually leave the park to seek higher ground where more water sources are available.
"This will likely cause more genetic isolation than bighorn populations already face and could lead to them not being able to live in the park," the NPS said.
According to the Los Angeles Times, park officials also worry that drought conditions could make the park uninhabitable for other species as well, including tortoises and some species of reptiles and birds.
Stay up to date on all of our travel news, including: