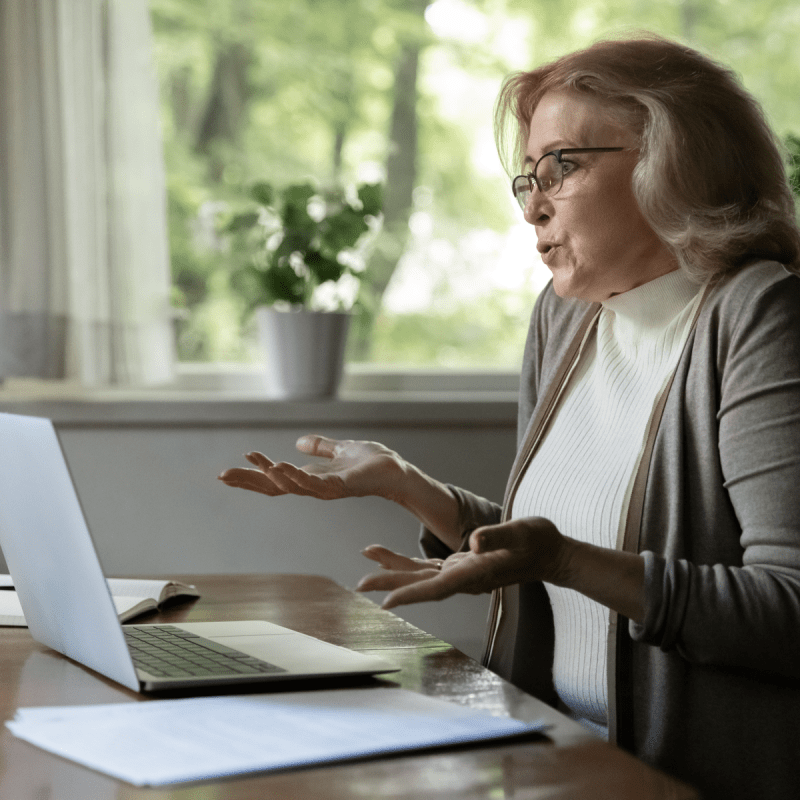 There is a date circled in bright red on the calendar. You've been watching it approach for months with both excitement and trepidation. How is it possible that one date on a calendar can trigger such a wide range of emotions? Well, when that date represents the day you will retire, this flood of contradictory emotions is not surprising at all. You can take some comfort in knowing that you are not alone in experiencing these reactions.
You might experience everything from eager anticipation to full on panic when you contemplate your imminent retirement. John W. Osborne, professor emeritus at the University of Alberta, says that the psychological implications of retirement can be huge. He writes that, "these effects include partial identity disruption, decision paralysis, diminished self-trust, experience of a post retirement void," among other things. So, those who haven't planned for this major life transition might be heading into retirement with little or no idea of how they will fill their time in a meaningful way.
Most people are diligent when it comes to creating a financial plan for retirement. However, a seamless transition from your working life to a fulfilling retirement life requires planning from both a financial and a lifestyle perspective. Nowadays, given the vast improvements in healthcare and subsequent increased longevity, people can expect to spend 30 or more years in retirement. This sounds wonderful at the outset, but eventually the honeymoon phase wears off, and suddenly the years stretching ahead can look empty and monotonous. It is at this point that the desire for a richer, more meaningful life becomes the central focus. Retirement coaching is a great resource for those who are struggling to create a meaningful life once they have left work behind.
Purpose Of A Retirement Coach
In my retirement coaching practice, people seek my services when they become overwhelmed with the many changes that retirement triggers in their lives. Not surprisingly, those who have little else in their lives outside of work tend to struggle the most with this transition. Among other things, work offers an affirmation of one's worth, a sense of value, daily structure, and perhaps most importantly, it provides a social network. When these are abruptly removed, as is the case with retirement, it follows that people may become a bit untethered and without purpose.
In retirement coaching, the goal is to do some deeply reflective work and become intimately familiar with who you are when you are not your "work" self. This is a time to focus on what really matters so that you begin to let go of your previous identity and start to create a new one that is more aligned with your current life situation. I have learned from my clients that retirement can be one of the most complex changes in life, but it can also be incredibly rewarding when it's done in a supportive and intentional way. Regardless of how you choose to design your new life, an enjoyable retirement does not happen by accident. Working with a retirement coach, you can discover your deepest desires, plan meaningful activities, and access new sources of fulfillment. It is essential to regard your retirement years as being a time of possibility as opposed to a time of loss.
Pro Tip: A coach does not presume to know the answers to how you should spend your years in retirement. A coach is not a therapist, counselor, mentor, or trainer. Rather, your coach will assume that you are fully capable of finding answers within yourself. Your coach will help facilitate change by asking powerful, stimulating questions, challenging your perspectives, and identifying any self-limiting beliefs you may hold. Your coach will elicit strategies from within you, encourage and support you on your journey, and hold you accountable for your action plan.
Why You Might Need A Coach
Most of my clients seek coaching when they realize that their retirement isn't living up to all of the hype. Rather than wasting valuable years trying to figure out what's wrong, they look to coaching to create a plan for a happy retirement. While there are many reasons that people seek out retirement coaching, these are the five most common issues that I encounter:
1. "I Want To Figure Out Who I Am When I'm Not A Working Person"
When you retire, you leave a very important, core part of your personality behind. You no longer hold a title, or the status and respect that it brings. A coach will help you move from a time when your life is defined by your profession to a time when you choose how you will spend your days. This may involve some deeply reflective work including an exploration of your values, passions, and strengths. This is an opportunity for you to decide which parts of yourself you want to carry forward and which parts of your identity you might want to leave behind. All of this work will provide clues towards who you will be in retirement.
2. "I Want To Figure Out A Purpose For My Life In Retirement"
Your coach will help you understand what drives you and what makes you most happy. Purpose can be big or small, as long as it inspires, motivates, aligns with your values, and fulfills you. It can range from major civic engagement activities, like tackling climate change, to something more personal, like taking care of your grandchildren. There is no right or wrong when it comes to purpose, and everybody will express their purpose in a highly personal manner.
3. "I Want To Add More Structure To My Days"
A common theme from my clients is that, for the first time in their lives, they might be experiencing days with no structure, no purpose, and have no idea what they're supposed to do all day. After years of jam-packed days, it can be jarring to suddenly find yourself with nothing on the schedule. Initially, this can feel luxurious, but it often does not take long for that glow to wear off. Since leisure is not always the main event of retirement, not everyone knows how to make constructive use of their retirement years. Your coach will help you explore activities that you might have enjoyed in the past and would like to revisit, offer encouragement to try something new, and perhaps nudge you outside of your comfort zone. Your coach will work with you to generate strategies to construct a daily routine that provides structure to your day, gets you out, engages you with others, and helps you stay healthy.
4. "I Want To Develop My Social Network"
Many of us lose close to half of our social circle when we retire, and it becomes harder to maintain an active social life as we grow older. Social isolation can be detrimental to our well-being, so staying connected in retirement is essential. Retirement is an opportune time to examine the current relationships in your life. Your coach will help you determine which relationships you want to keep and which ones you want to let go. This is an ideal time to nurture relationships that might have been neglected, and a wonderful opportunity to branch out and grow your circle of friends. The broader and more diverse your social circle, the more interesting and richer your life will become.
5. "I Want To Create A Retirement That Is Satisfying For Both Me And My Partner"
Retirement asks you to make many changes. One change is that you must redefine your relationship with your spouse or partner, practically overnight. After years of being apart all day, in retirement, you may find yourselves suddenly thrust back into each other's space full-time. Your coach will help you navigate the thorny conversations that you might need to have with your partner. 
Some of the topics that come up most often between couples in my retirement practice include:
Togetherness: How will you spend time together and apart?
Division of labor: Who shops, cleans, cooks, etc.?
Travel preferences: Do you want to go to the same places?
Leisure activities: What will you do? Will you do these things together?
Money: Are you in agreement with how you will spend your money?
Housing: Where will you live in retirement?
Alone time: how will you carve out time for yourself?
Having a plan in place before you get to retirement can really help mitigate the shock of this dramatic life change. Retirement coaching offers a safe space for self-exploration and an opportunity to discover who you are and what you want. A coach is someone who will work alongside you to expand your sense of what is possible so that you can continue to move forward and create the life that you desire. If you are hoping that retirement will be an opportunity for growth, change, and becoming the person you have always wanted to become, then consider retirement coaching. The possibilities for your bright future are endless!
For more tips on retirement, check out these recent articles: