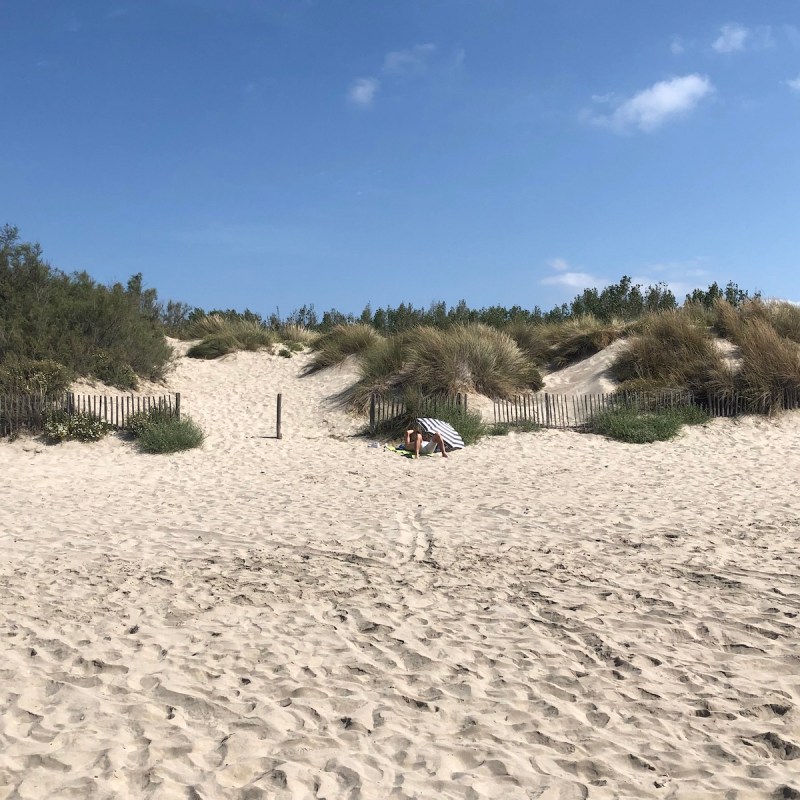 It's imperative to feel comfortable and safe while traveling.
Medjet
provides premier air medical transport, travel security, and crisis response memberships, providing peace of mind for an affordable price.
Whenever someone asks me what my favorite beach is, I ask in return, "For what?" 
There are beaches for swimming, beaches for frolicking in the waves, beaches simply made for endless walks. In Europe, we have extensive and varied coastlines, from rugged, rocky coves to endless stretches of white sand. We also have a varied climate, so an endless white-sand beach in the north might not be perfect for summer sun- and sea bathing — it is only warm enough a handful of days a year for that. But looking at it big picture, Europe has something to offer for all occasions, all seasons, and nearly all locations.
I am a dedicated wasserratte, a German term that translates to "water rat." I am drawn to all kinds of water, be it rivers, lakes, seas, or, preferably, oceans. I love to swim, scuba dive, sail, walk the dog along the coast, or simply sit and look at an endless expanse of water for hours on end. I have been lucky to frequent a few different types of beaches around Europe, and I've listed a few of my favorites here along with exactly why these beaches are special to me. Enjoy your European beach vacay.
1. Seaham Beach, England
Seaham Beach, up on the gorgeous Durham coast in northeastern England, is not only stunning, but it also has a special place in my heart for one main reason: the sea glass. 
The Seaham sea glass is multi-tone, making the beach one of the top sea glass beaches in the world. But even if you are not interested in collecting its pretty, smoothed-out glass nuggets, Seaham Beach is a spectacular beach to visit for a near-endless walk, preferably with a dog. Not only is this a dog-friendly beach, but in the small town of Seaham, there is a phenomenal dog-friendly cafe, Coffee & Co, in the pedestrian zone. It serves cheap and good food for both humans and their canine friends.
Pro Tip: When you are going to Seaham, not only must you try to walk a bit along the Durham Heritage Coastal Walk, but also, as a treat for all this activity, stay at the luxurious Seaham Hall with its superb spa.
2. Bamburgh Castle Beach, England
This is probably my favorite beach of them all, at least in England. Bamburgh Castle beach lies in Northumberland, a few miles south of the Scottish border. If you are hardy, then you can swim off it, but if you are sensitive to the cold, it is not really a swimming beach unless it's a scorching hot summer's day on the North Sea. It is, however, one of the most picturesque beaches there is. 
Lined with enormous sand dunes, this wide white-sand beach is also towered over by the imposing Bamburgh Castle, making for an awe-inspiring backdrop. Another dog-friendly beach, I have spent hours walking up and down it, just standing still, watching the waves roll in, or taking pictures of the beach with the castle behind. Sitting close to the sheltering dunes, it is also a perfect picnic spot to spend a few hours.
Pro Tip: Spend some time in Bamburgh itself, too. It is a tiny village, but quintessentially British, with its village green, a red phone box and pillar box, and little pubs and cafes serving cream tea. If you are a fan of fresh seafood, book a table at The Potted Lobster — it does not come much better than this.
3. Noordwijk Aan Zee, Netherlands
I have lost count of how many summers I spent in Noordwijk aan Zee ("Noordwijk by the Sea") as a child.
This long, completely straight white-sand beach stretches from the estuary of the North Sea Canal and leads inland to Amsterdam, to The Hague, and further on. I remember tumbling in the waves when the tide was in, then walking for hours with my mum to the next towns — Katwijk aan Zee on one side and Zandvoort on the other — having a snack, and then walking back, watching the tide roll in. 
Noordwijk is one of several seaside resorts along the Dutch coast, bordering the southern North Sea. The town has changed a lot over the years, with many apartment blocks and hotels along the coastal promenade now, but the beach is hard to beat.
Pro Tip: For a truly authentic Dutch beach snack, pop to any of the many little food trucks and have a matjes (a fresh young herring cured in brine) with onion; or a frikandel (akin to an elongated meat patty) served with fries and mayonnaise. So yummy, and they sum up my Dutch childhood breaks in a snack.
4. Plage Le Petit Travers, France
I love a city that is close to the water. Having grown up in Hamburg, with both the North Sea and the Baltic Sea an hour's drive away from the city, I appreciate it when you can enjoy city comforts and beach joys within easy reach. Montpellier, in the south of France, ticks that box superbly — even more so than Hamburg — as you can reach the Mediterranean coast and several beaches by public transport right from the city center. 
Taking the tram and then a shuttle bus from Montpellier to Plage Le Petit Travers brings you across the inland brackish lagoons to a sandspit that is connected to the mainland in a few places. You step out of the bus by an ice cream van and follow a sandy trail through the dunes —  all the while the anticipation is growing. When you hit the beach, it is simply beautiful. White sand is hemmed by grassy sand dunes on one side and turquoise waters of the Mediterranean on the other. A few beach cafes are in sight, all with sun loungers out and serving cocktails.
In the distance is the more built-up beach town of La Grande Motte, but you don't have to go near that. Just stay at Petit Travers and enjoy.
Pro Tip: On the way back, hop off the tram at the Marché du Lez, where you can eat, drink, and do some interesting shopping.
5. Vieux-Boucau-Les-Bains, France
When I wasn't in the Netherlands, my family probably took me to the seaside in France — to the Atlantic coast rather than the Mediterranean coast. Driving across from Germany, we tended to overnight in Paris, then again in La Rochelle before taking the ferry across the Gironde estuary leading down to Bordeaux. We drove the straight line that is France's famous Atlantic coast seaside. The end destination was often Vieux-Boucau-les-Bains and its campsite under the pine trees. 
Barely bothering to unload the car, we grabbed the blow-up boat and bodyboard and headed straight into the ocean waves. And you know what? I went there again many years later with my husband, and the magic has not disappeared at all. The beaches along this stretch of coast are simply endless, so wide that they are never crowded, and the waves are such fun.
Pro Tip: Because of said waves, this is a great place to learn to surf. The beach is dotted with surf schools, such as the Vieux Boucau Surf Club.
6. The Beaches Of Moraira, Spain
My parents spent a few years living in Moraira, roughly halfway between Alicante and Valencia on the Costa Blanca. When my daughter was still young, this presented a great opportunity for to combine a family visit with a beach vacation. Moraira has a popular large beach just behind its old castle, but it was the smaller beach to the east of the marina at Portet that was perfect for a family dip and a good snorkeling session. Its small bay was full of fish, octopi, and beautiful shells. 
What makes Moraira a nice destination in Spain is that it is so different from the popular coastal resorts, such as Benidorm or Torremolinos. Also, Costa Blanca on the whole is a lot quieter than the Costa del Sol. In Moraira, you can relax away from the crowds while the small town offers everything you need.
Pro Tip: Book ahead and enjoy a superb paella at the marina's Club Nautico Moraira. It has lovely views.
7. Platja De Ses Illetes, Formentera, Spain
This beach offered one of the biggest surprises in the Mediterranean to me. Yachting across from Palma de Mallorca on a stormy day, we finally reached the marina of Formentera, the smallest of the Balearic Islands, feeling quite worn out after the long sea journey. But what the storm did was blow away the bad weather and the clouds, and the next day offered beautiful blue skies, sunshine, and perfect temperatures — in short, beach weather.
Not far from the marina, in the north of Formentera, lies Platja de ses Illetes, a veritable sandspit sticking out from the island. The sand on this beach is snow white, the water turquoise, and if you'd told me I had landed in the Maldives, I would have believed it. Picture perfect and just beautiful.
Pro Tip: You can get there by bicycle, for hire at the marina, by bus L3, or by taxi. Bring a picnic and a chilled bottle of rosé for maximum enjoyment.
For more beach inspiration, take a sandy stroll through: