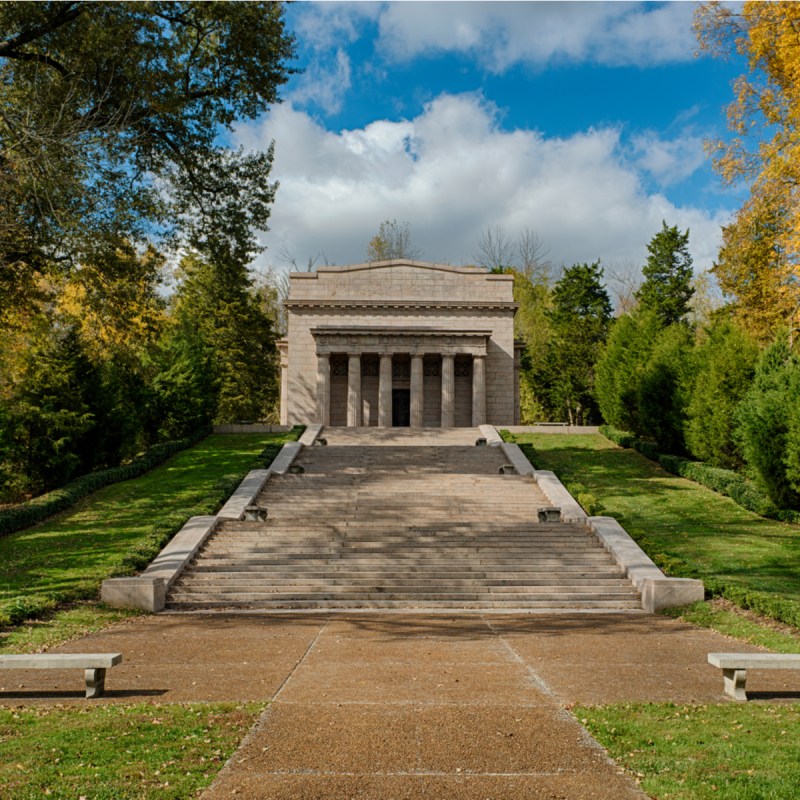 A new way to explore a national park with your grandkids. A new trail in Kentucky is offering interactive learning and exploring for both generations.
Track Trail
The new Track Trail is now open at the Abraham Lincoln Birthplace National Historic Park in Kentucky. The near 1-mile loop is lined with a series of brochures featuring information about the park and environment. The guides also encourage activities for children to find items hidden in nature. Park officials hope this interactive trail will encourage families to explore nature together. This is the first Track Trail in Kentucky.
"This program provides fun learning as families explore the trails on the old Sinking Spring Farm," says park superintendent Catherine Bragaw. "We hope that the program's activities and incentives will encourage families and youth to spend more time outdoors."
Kids In Parks
The park teamed up with the Kids in Parks program to build the trail. The program works with parks all over the country to build hiking, biking, geocaching, and even paddling trails to encourage kids to explore nature. Children can "track" their adventures and even win prizes. There are 229 other Track Trails in the United States.
Here are some of our other favorite hikes in Kentucky, plus the best distilleries in the state where you can relax afterwards!