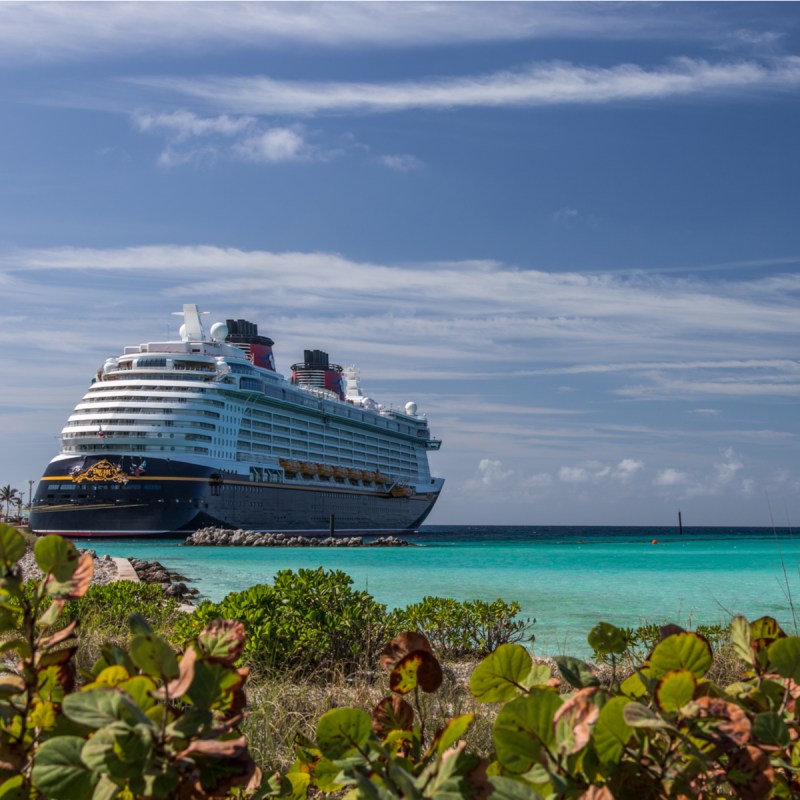 Disney Cruise Line has announced its 2023 summer schedule, and their ships will be sailing all across the globe, including Europe for the first time.
From Alaska to Europe to the most popular Caribbean locations, Disney will have its five ships in a wide variety of locations throughout the summer season.
"These Disney Cruise Line sailings will take families on summer adventures in ways that only Disney can do," Sharon Siskie, senior vice president and general manager of Disney Cruise Line, said in a release.
She added the sailings will be "delighting guests of all ages with dazzling entertainment, world-class dining, unique character encounters, the ease and indulgence of carefree days at sea, and the uncompromising guest service that defines a Disney vacation."
Bookings for the summer 2023 trips will be taken starting May 9.
The highlight will be Europe, which Disney will be sailing to for the first time.
Among the options are:
Europe
Disney will offer a variety of possibilities, with cruises ranging from 4–11 nights and many options in between. Major regions the ships will stop at include the Netherlands, Norway, the British Isles, Spain, Portugal, Italy, and Greece.
Customers will have the option to choose itineraries that focus on either northern Europe, western Europe, or the Mediterranean.
Alaska
Departing from Vancouver, British Columbia, passengers will have the option of five, seven, or nine nights aboard the ship, exploring glaciers and the untouched shorelines of the Alaskan coast. Stops will include Juneau, Ketchikan, Dawes Glacier, Skagway, and Icy Strait Point.
Caribbean
Leaving from Florida ports in Port Canaveral or Miami, sailings will last from 5–10 nights and include destinations such as Cozumel, Grand Cayman, Jamaica, St. Thomas, Tortola, St. Maarten, and Puerto Rico. Most of the sailings will also include a stop at Disney's private island, Castaway Cay.
Bahamas/Bermuda
Departing from Port Canaveral, sailings will include stops in Nassau, Ireland Island, and the private Castaway Cay. Sailings can be anywhere from 3–8 nights in length.
Special Trips
Disney has also scheduled two additional sailings not part of its standard list of destinations.
The first is a four-night Pacific Coast trip that departs May 11 from San Diego and finishes in Vancouver, British Columbia.
The second is a massive 13-night transatlantic sailing that leaves Miami on May 7 and finishes in Barcelona. After 7 days on the ocean, the ship will make two stops in Portugal at Ponta Delgada and Lisbon, and three stops in Spain at Cadiz, Malaga, and Cartagena before reaching Barcelona.
Sailing Again
After a rough patch for the cruise industry due to the pandemic, Disney and other companies are excited to be offering full schedules once again.
"We are thrilled to have five ships at sea in summer 2023 with a wide array of destinations for families to enjoy," Siskie said.
Check out the rest of our travel news: