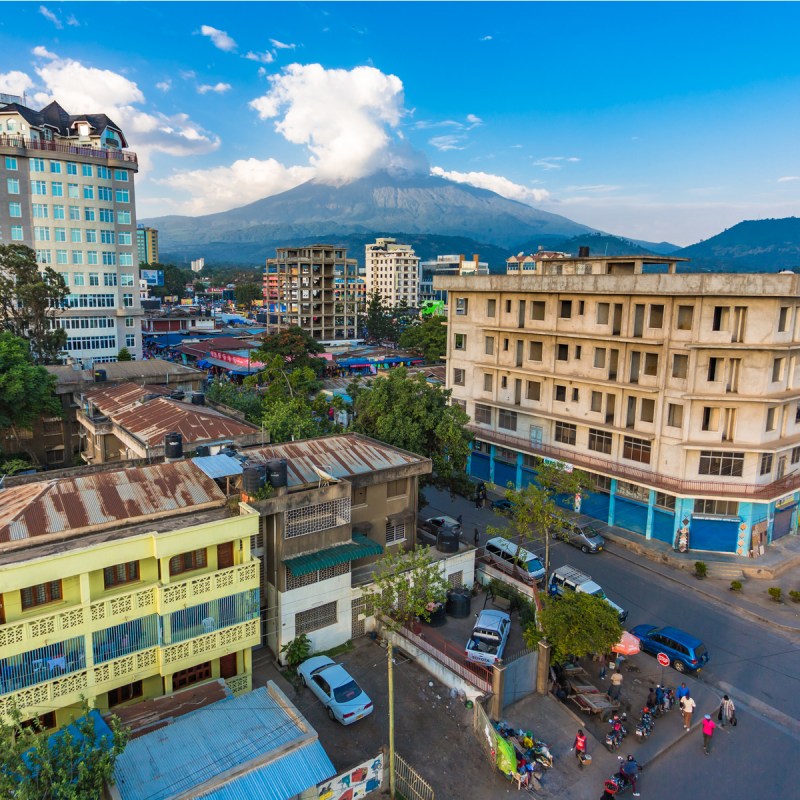 Travel is a fulfilling and enlightening endeavor. You meet wonderful people, see incredible things, and have amazing experiences on your journeys. Some places can change you in indescribable ways. Have you ever wanted to give something back to a place that touched your heart that deeply?
Matt Kepnes, better known as Nomadic Matt, has been privileged to travel the world for well over a decade.
"I've had the opportunity to interact with all kinds of people from all walks of life which has deepened my understanding of the world and the cultures within it," said Matt. "Anyone who travels knows how impactful and eye-opening it can be."
How does this award-winning travel blogger and best-selling author choose to give back? "[T]here is a huge swath of society that doesn't have the luxury of travel, owing to financial and systemic disadvantages," Matt replied. "I started FLYTE to help address that issue because I know first-hand just how transformative travel can be. By providing students from underserved communities the opportunity to travel abroad, FLYTE helps expose them to new perspectives and ideas. In a world where so many people are building walls, my goal with FLYTE was to start an organization that builds bridges instead."
Admittedly, I'm not a famous travel blogger or author, but I was moved to give something back after a life-changing trip to Tanzania.
Like many travelers, my wife, sister, and I came to Tanzania on a safari trip. Though it sounds like an overused cliché, we did see the entire circle of life played out before us: the birth of a gazelle, young elephants, bachelor (juvenile) herds of impala, numerous adult giraffes, and the recent aftermath of a successful hunt by a couple of skillful lionesses.
Our itinerary also included a visit to an Iraqw village. While talking with an Iraqw elder, the subject of schools came up. He told us there was a school nearby in the village of Tloma. Our driver agreed to take us there.
Tloma Primary School
To get to the school, we took a short drive along a dirt road lined with ferns, banana trees, and other plant life. Rust-colored dust kicked up by passing cars settled on the leaves… and people. As soon as we arrived at Tloma Primary School, we were met by Mr. Sulle, one of the teachers. By chance, an American woman named Winona Perry happened to be at the school. She had visited the school during a safari trip earlier in the year and was so moved by what she saw, she returned 4 months later to spend the summer there.
Inside one of the classrooms, I snuck glances around the room. I noticed many easel-sized sheets of paper on the wall with Swahili, math, and biology lessons drawn on them. Some of them had been torn through repeated use, and some of the information was missing. I would have been happy to run over to Staples and buy some new pads of paper for them. Oh, wait — there is no Staples in the village. Or in the town of Arusha. Or in Tanzania. Or in Africa. I'm not sure where the nearest office supply store is, but items like this which we take for granted are not easy to come by in the village of Tloma and can be budget busters for the school. Surely there must have been something I could do to help.
The students were so happy to see us, often hugging us, crowding around as I wrote notes, encouraging us to dance with them as they sang "Twinkle, Twinkle Little Star" and "If You're Happy and You Know It" to us in English. (It should be noted that English is not their first, or even second language.) Then they sang "Jambo Bwana" in Swahili.
Mr. Sulle held a question-and-answer session for the students. They asked questions in English, which is a third language for them, but did not fully understand our responses. They asked where we were from. We told them California, which they had not heard of. I went to a map of the world they had taped to the wall, found the United States, which they had heard of, but the western part of the map, including California, seemed to have been torn off long ago. It was during the Q&A that I realized my life was changing — Tloma had become a part of me.
After we left the classroom and the wonderful students, we got sent to the principal's office (called the headmaster in Tanzania). But this was a pleasant visit. We learned more about the school and the students. Winona encouraged us to sign her guest list before we left.
Be Careful What You Wish For
About 3 months after we returned home, I got a newsletter from Winona updating us on the happenings at the school. Still wanting to give something back, I reached out to her and volunteered to set up a website for Tloma Primary School. I thought at least the website could give visitors a window into life at the school, and possibly benefit the students somehow. To me, it was a small gesture and I wished I could have done more. Little did I know how much more was in store.
Meanwhile, Winona continued to field requests and inquiries from people who had visited the school and wanted to help the students. Eventually, the decision was made to start a non-profit organization. Tloma Giving was founded for the purpose of "[providing] support to foster the health, education, social, and economic development of the residents and families of the low-income and underserved Tloma region of the Karatu District, Arusha, Tanzania." Winona kept me abreast of these developments, and I was subsequently asked to join the board.
I also learned that in Tanzania students must pay tuition to attend secondary school. The majority of families in the village cannot afford this tuition which ranges from $160 to $1,700 a year depending on the school. As a result, the education of too many of Tloma's children ends following primary school.
What the Tloma Giving non-profit has accomplished in its 2 short years of existence is nothing short of miraculous. The village has a new well, two businesses have been started with two more nearing their launches, and more than 100 students have received financial assistance to continue their secondary school education. Some of that money went to students like Isaack, who wants to be a pilot; Asha, who wants to be a lawyer; Leah, who wants to be a doctor; and Ibrahim, who wants to be a teacher.
Wouldn't it be wonderful to be able to return to Tanzania in 15 years or so and find that Asha now has a thriving practice that has helped countless residents of Tloma and the region of Arusha? Or that Ibrahim has implemented ground-breaking educational programs that have been adopted throughout the country? Or when flying from Kenya back to the United States, you discover that Isaack is your pilot?
None of this is what I imagined when I first arrived in Tanzania. It could not have been planned. So I agree with Matt about how transformative travel can be; both for us and for those to whom we give back.