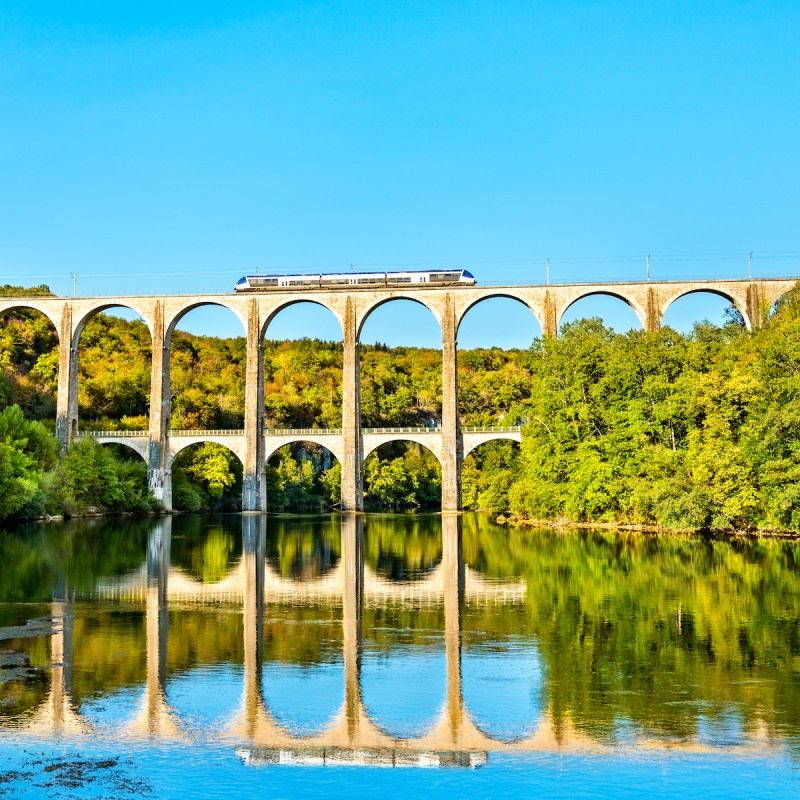 France is now one step closer to enacting a ban on some short domestic flights.
Over the weekend, French lawmakers voted to pass a bill that will end domestic flights for routes where the same trip may be completed by train or bus in less than 2.5 hours, according to Reuters. The measure is part of a larger climate bill intended to reduce carbon emissions in France by 40 percent before 2030.
Although the measure now moves to France's Senate for a final vote, President Emmanuel Macron's political party and its allies control the Senate. In fact, that party, LaREM, praised the move.
"We are engaging in a profound transformation of the aviation sector," LaREM's leaders wrote on Twitter. "Favoring the train or other means of public transport for short distances is common sense and a key gesture for the climate."
What The Bill Means
It's important to note that France's ban will only apply to some domestic flights, known as short-haul routes. For example, flights from Charles de Gaulle Airport in Paris aren't affected, and neither are flights from small French airports that connect to an international flight, such as Lyon to London with a layover in Paris, according to AFAR.
The routes which will be stopped later this month are flights between Paris Orly airport and Bordeaux, Paris Orly and Lyon, Paris Orly and Nantes, Paris Orly and Rennes, and Lyon and Marseille, according to AFAR.
A Question Of Impact
The measure's approval is seen by some people as only a partial step in the right direction. That's because the French government had been asked to implement stricter rules.
For instance, France's Citizens' Convention on Climate had campaigned for the government to stop all flights for trips that may be completed by rail in less than 4 hours. Interestingly, that group was created by President Macron in 2019 and included 150 members of the public, according to the BBC.
That said, it appears the measure will become law, and, ultimately, make a difference in the environment. Here's why: "Because so much of the pollution from any given flight takes place during take-off and landing cycles, the emissions produced per kilometer for each passenger on a domestic route are 70 percent higher than long haul flights – and six times higher than if the same journey was made by rail," according to The Guardian.
A Look To Other Countries?
When the measure is finally approved, it will mean France is the first large economy to ban short-haul flights when the same trip may be made by train or bus in 2.5 hours or less. The question then becomes, will other European countries follow suit?
Members of the environmental group Greenpeace certainly hope so. After all, Greenpeace members have been lobbying the governments of European countries for years to ban short-haul air flights when the same trip may be completed by train in less than 6 hours in an attempt to help reduce CO2 emissions.
"Instead of continuing to back major polluters like airlines and airports, public money should be going toward more climate-friendly and efficient alternatives like trains," Greenpeace EU climate and energy campaigner Lorelei Limousin said in a statement. "European policy-makers and countries should ban short-haul flights wherever a viable alternative already exists and invest in rail to create a European transport system that's good for the planet while also being affordable and accessible to all."
While you're thinking about a trip, be sure to read all of our France content, including: