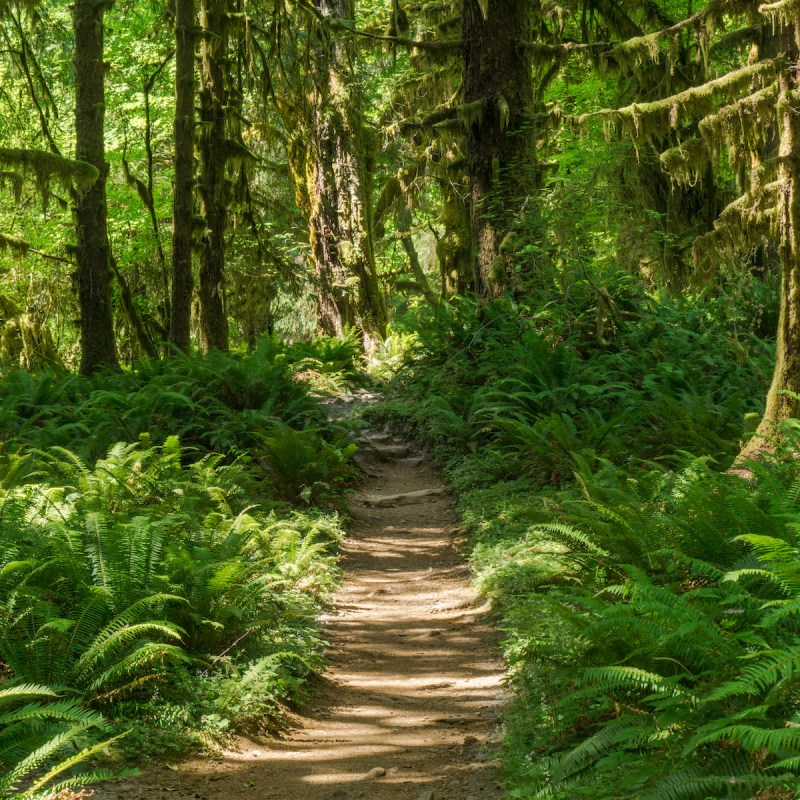 Poetry meets parks in Washington State. Olympic National Park is teaming up with the North Olympic Library System (NOLS) to create poetry nature walks.
Poetry Walks
The annual poetry walks run through April and May 2022. The library lines five trails inside Olympic National Park with inspiring poetry. The goal of the program is to integrate nature and art to bring attention to local resources available to both residents and visitors. The poetry walks also aim to get more people outside and active.
The poets you'll read along the routes include Tim McNulty, Jericho Brown, Ross Gay, and more. If you decide to become a poet during your outdoor adventure, the park system asks you share your writing on its Facebook page or Twitter using the hashtag #FindYourPark.
The Trails
The library will post signs with motivating poetry passages along five trails, ranging from a few hundred feet to 4 miles one-way. The following trails are part of the poetry walks:
Living Forest Trail: This trail offers a 0.5-mile loop beginning at the Olympic National Park Visitor Center. Along the trail, expect to see vibrant plants as well as the native plant, skunk cabbage.
Madison Creek Falls Trail: Located in the Elwha Valley, this is a paved 200-foot walkway leading to the base of the falls.
Spruce Railroad Trail: Following the historic Spruce Railroad route, this trail runs along the north shore of Lake Crescent and is 4 miles one-way. There are several beach access points along the way, perfect for taking breaks, and magnificent views of Mount Storm King and Barnes Point.
Peabody Creek Trail: Also starting at the Olympic National Park Visitor Center, this trail is a relatively easy 0.5-mile loop good for beginners and the entire family.
Hall of Mosses Trail: This 0.8-mile loop features large maple trees and Sitka spruce trees. Along the way, you will also see bright green and brown moss. It begins at the Hoh Rain Forest Visitor Center, which requires a separate fee to enter.
The Poetry Walks begin in April because it's National Poetry Month. April 16 through 24, 2022 is also National Park Week, which features different activities and events (both in-person and online) at national parks across the country.
After exploring the Poetry Walks, check our other top experiences in Olympic National Park, plus top tips from park rangers to keep in mind during your visit.