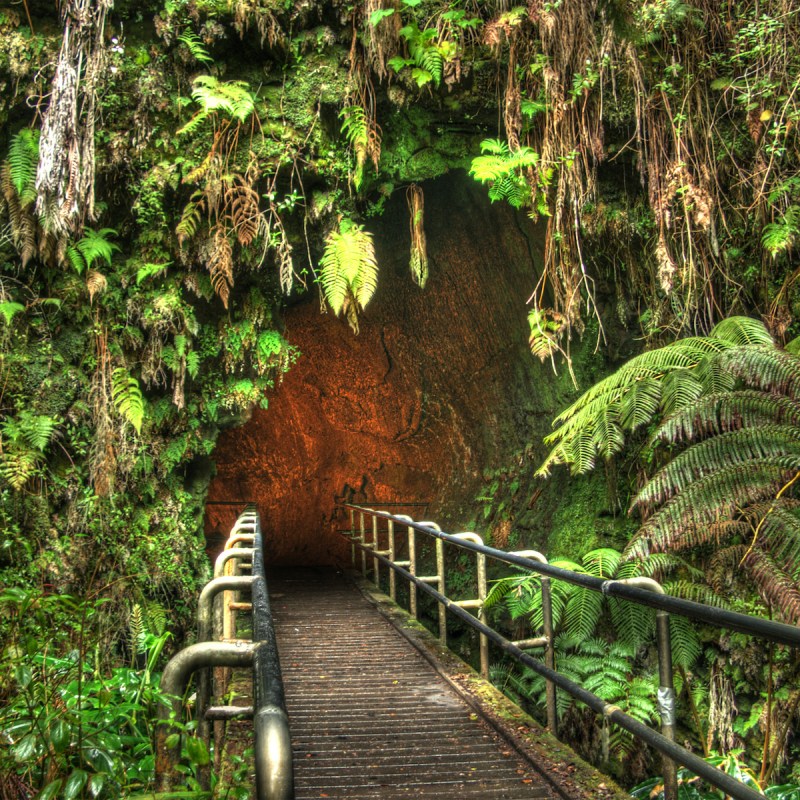 Hawaiʻi Volcanoes National Park has announced that visitors can buy a digital park pass this year. Using the digital pass is expected to shorten lines at the park's entrances, making life easier for visitors and park staff alike.
"Visitors will continue to have the option to pay entrance fees with a credit card or cash at the entrance to Hawaiʻi Volcanoes but downloading the digital site pass in advance will save time," according to Jessica Ferracane, public affairs officer at Hawaii Volcanoes. "When visitation surges, especially during holidays, weekends, and increased eruption activity, lines to enter the park are long, sometimes stretching to Highway 11. The new digital site pass makes the process of entering the park quicker and easier for visitors and park staff."
How The Digital Pass Will Work
If you're planning a trip to Hawaiʻi Volcanoes, you can buy the digital site pass up to 6 months in advance on the Recreation.gov website. What's more, there are no extra fees for buying the pass online.
After purchasing the pass, you'll need to download it to a computer or mobile device. It's also recommended that you print the pass before arriving at the park because connectivity is limited near the park, according to Ferracane.
There are three types of digital site passes for Hawaiʻi Volcanoes, including a $30 pass for a private vehicle. A motorcycle pass is $25 and an individual pass for a hiker or bicyclist is $15. All passes are valid for 7 days.
It's important to note, however, that the $55 Tri-Park pass, which is an annual pass for Hawaiʻi Volcanoes, Puʻuhonua o Hōnaunau National Historical Park, and Haleakalā National Park, must be purchased at the park entrance stations.
And, of course, you can still use other types of passes from the National Park Service as well. You can find more information about free, discounted, and annual passes, including the America the Beautiful pass, here.
Know Before You Go
Hawai'i Volcanoes, on Hawaii Island (the Big Island), gets its name from its two active volcanoes: Kīlauea and Mauna Loa. Active for more than 700,000 years, Mauna Loa rises 13,677 feet above the sea — but its base is 18,000 feet below sea level. That makes it the world's most massive mountain by volume.
The park is also home to archeological sites and historic districts such as Pu'uloa Petroglyph Field — the largest concentration of rock carvings in the park — and Footprints Area, which preserves intact fossilized footprints of Native Hawaiians.
While Hawai'i Volcanoes is open 24 hours a day, if you want to beat the crowds, it's best to arrive at either 5 a.m. or 5 p.m., according to Park Ranger Ben Hayes. That way, you can start your day with an "unforgettable sunrise, and plan a full day ahead," Hayes suggests.
Alternatively, arriving at the park at 5 p.m. gives you enough time to hike for 2 hours before watching a memorable sunset, Hayes explains.
If you'd like to learn more about the park, be sure to read all of our Hawai'i Volcanoes coverage, including