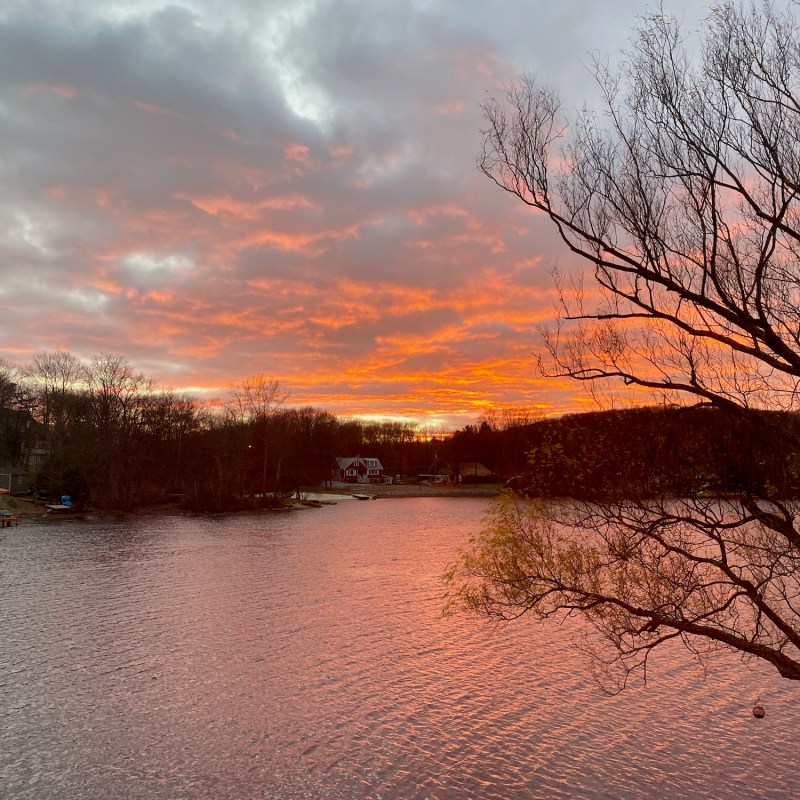 According to the commercials, retirement is a seamless transition into a happy and carefree life with beautiful sunsets. This may be the case for some. For others, going from a high profile, demanding career to a quieter, unstructured life can be jarring. For us and for many people we know, the transition was somewhere in between.
We have been retired for 4 years. COVID, family issues, and other challenges dominated in the first couple of years. We've now settled into a new, full, and content phase that includes new and old hobbies like mah-jongg, pickleball, snowshoeing, gardening, hiking, travel, making kaleidoscopes, book clubs, travel writing, kayaking, and more.
We have embraced retirement as a time to play and explore.
We always try to keep in mind that retirement is a privilege that many people don't have, especially when we are going through a challenging period. We are very lucky and privileged.
Here are some of the lessons that we learned while finding our retirement hobbies.
1. Embrace The Void
The day after the last day in the office came. That first morning was shocking. No subway during rush hour. Nothing needed to be done. No fires to put out. No emails needed responses. There was a silence and stillness that was pleasant and at the same time uncomfortable. Then panic set in. What was life going to be like? How would we fill the time?
It can be unsettling to have a void — a period where you don't know what you're going to do. That kind of time and space didn't exist when we were working 60 hours a week. There is now room for discovery — new friends, hobbies, passion projects, and more.
It took us a couple of years to become comfortable with life at a different pace and to discover the hobbies and activities that were meaningful to us.
2. I'm Free, Now What Do I Do?
One of the initial mistakes that one of us made was saying yes to all the things that we did not have time to do while we were working — volunteering, caring for sick friends and family, political work. It became running, running, running, and it was not fun.
On the other hand, one of us was lost for the first year, not knowing what to do, feeling unproductive and worthless.
We discovered that we can't outrace the void by filling up the time with tons of activities and that it is okay to go through the process of change, to have different emotions about being retired. And, most importantly, we had to take the time to discover what retired life looks like for us.
3. Embracing Change And Finding New Hobbies
We came into retirement with an idea of what we wanted to do. Travel was on the list, and we planned to spend our winters in Singapore. COVID interrupted that plan. We thought we'd play golf, kayak, and hike. Pickleball and mah-jongg were not on the list, and neither was snowshoeing.
COVID happened, and we could not travel to Singapore for the winter. We both hate the cold weather. We needed something to do so we tried snowshoeing and loved it. We also did a 5K race even though both of us dislike running.
4. Mah-Jongg And Pickleball Are Fun And Social
Both of our mothers played mah-jongg. They tried to teach us to play at various times, and we declined both offers. Then when we retired, friends asked if we wanted to learn pickleball and mah-jongg. We were dubious but decided it was worth a try.
We fell in love with both. Pickleball gave us a new way to exercise, and mah-jongg made us use our brains. Both are social activities.
When we had a chance to winter in Singapore in 2022, we met new people through pickleball and learned the Singapore version of mah-jongg.
As for the golf clubs, they're still sitting gathering dust in the closet.
5. You Don't Have To Have A Green Thumb To Garden
Both of our mothers had green thumbs. They could grow anything. We, on the other hand, spent months putting Miracle-Gro on some plants in our planter only to be told later that they were weeds.
Retirement gave us an opportunity to garden and enjoy learning from our (frequent) mistakes. It's a relaxing activity that takes us outdoors. We also found neighbors that taught us more about gardening.
6. Find The Balance Between Solitary And Group Activities
Once we stopped working and going to an office, we no longer had a built-in social experience. On one hand, both of us enjoy being alone and spending time with each other. At the same time, we missed being with others and time apart from each other. We had to learn how to balance all these needs.
We now have a mix of hobbies that are solitary and social. Sometimes we play pickleball with a lot of people. Other times we are at home reading or gardening alone. Sometimes we do things together and other times we do our own thing.
7. Get Active, Carefully
The list of injuries in our first few years of retirement includes a broken wrist, sprained wrists (several times), a sprained ankle, backaches, a frozen shoulder, and numerous aches and pains. Oh, and one of us hit the other in the head with a pickleball paddle while playing doubles (we won't tell who hit whom).
Being retired meant that we could exercise every day, and we are in the best shape we've been in decades. At the same time, older bodies are more susceptible to injuries, and it is easy to overdo it.
We now make sure to stretch and do abs in the morning. We try to respond to injuries as soon as they happen and don't wait to go to physical therapy and have learned to stop playing when we are tired even if we are still having a blast.
8. Playing Creatively — Glassblowing And Photography
We've had a wonderful time exploring glass blowing, writing (travel and memoir), photography, and other activities. Sue loves kaleidoscopes and always said she wanted to learn how to make them when retired. This winter, she completed her first kaleidoscope, learning to cut glass, fuse, and solder along the way. We are now in the process of setting up a stained-glass studio at home. More kaleidoscopes are on the way!
We've also worked on various writing and photography projects and even took a photography portrait class at the Apple Store in Singapore. Playing around doing portraits was fun and expanded how we think about photography.
9. Learning To Bake And Cook
This winter, we had the opportunity and time now to learn to make Singaporean desserts and food. Retirement allows us the time and space to explore our creativity in cooking. So not only did we learn new skills, we also gained a few pounds!
10. Don't Make Assumptions
Over the past years, we've learned not to make assumptions and to have conversations about what each of us wants to do. We have activities that we like to do together and others that are best not done together. Having conversations helps us to avoid misunderstandings and hurt feelings.
11. Having A Variety Of Hobbies Is Important
Many experts recommend doing activities in retirement in four modalities — creative, social, physical, and mental. Looking back at our list, we see that we are doing all four of these every week.
Our retirement has offered us an opportunity to continue hobbies and activities that we have done for a long time and to find new hobbies and friends along the way. We approach every new activity as a possibility. Nothing that we start doing has to be forever. We try a new hobby and if we like it, we do it again. If we don't, then we stop. Most importantly, cultivating a sense of curiosity and discovery has been very important to us on this journey.
For more on Retirement, be sure to check out these articles: