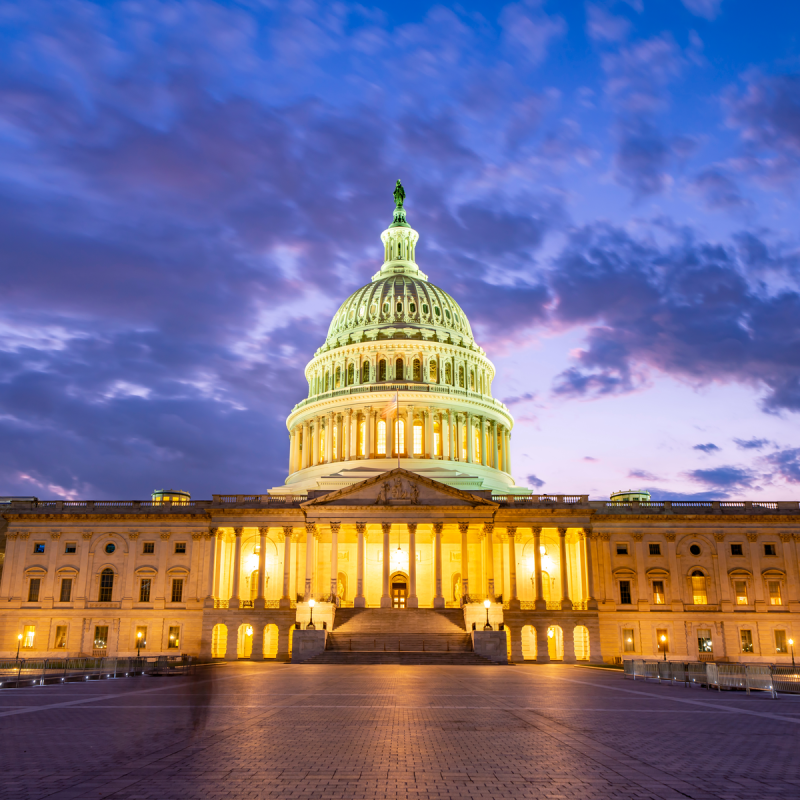 The doors are about to open at the U.S. Capitol after being closed to the public for more than 2 years due to the coronavirus pandemic.
But the reopening will be limited and in stages.
Starting today, groups of up to 15 people and a limited number of school groups will be allowed in the building for tours led by legislators or their staff.
On April 25, tours of the Capitol Dome will begin for groups of up to eight people. The Capitol Visitor Center will fully open by Memorial Day, according to a memo from House Sergeant-At-Arms William Walker and Dr. Brian Monahan, the attending physician.
"We appreciate your continued patience and cooperation as we work together to resume public tours of the Capitol for the American people in a way that protects the health and safety of visitors and institutional staff alike," they wrote in the memo, according to the Associated Press.
Prior to the pandemic, about 3 million people visited the Capitol each year. That came to a crashing halt when the coronavirus overtook the world.
Officials have been wary about reopening until the virus numbers showed a significant decrease. There have also been security concerns in the wake of last January's insurrection at the building.
Walker and Monahan said the tours will be monitored to see if any restrictions are needed, while also keeping an eye on COVID-19 numbers in the Washington area.
The announcement comes about a week after officials announced that tours of the White House would resume 2 days a week starting April 15.
"The White House will continue to closely monitor the COVID-19 situation with guidance based on recommendations from the CDC, and other public health officials and medical experts" it said in a statement, according to Reuters.
The reopening of the buildings can't come soon enough, according to some lawmakers, including Representative Eleanor Holmes Norton, who represents the District of Columbia.
"America's symbols of democracy should be accessible to the people we serve," she told the New York Times. "Already, the distance between government and the people has grown, with trust in government at historic lows. We should not entrench that distance further or longer by delaying the reopening of the Capitol, especially when the tools exist to prevent serious illness and death from COVID-19."
Anyone interested in visiting the Capitol should schedule their tour well in advance. In addition to in-person tours, virtual tours are available.
For more up-to-date travel news, check out these stories: