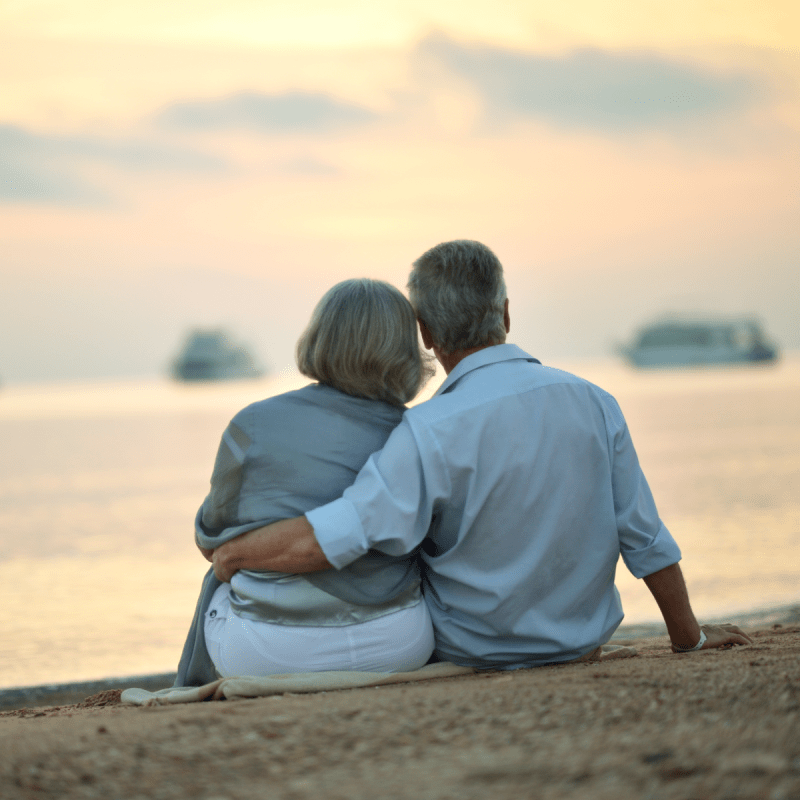 There is a web of conversations in the foggy future that none of us want to acknowledge are awaiting us: "What's my plan as I get older and my faculties decline?" "Where should I live?" "Who's going to take care of me?" "What do I want them to do with my body when I die?" I want to shine a light through the fog and provide a sense of direction.
After tens of thousands of hours as a teacher, trainer, life coach, and executive, one of the proudest elements of my career in education has been helping people approach the pivotal decisions and communications that make all the difference in defining their experience of life. I want to avoid the hard stuff just as much as anybody else, so I fully empathize with procrastination. But I've also seen the benefits over and over of "ripping off the Band-Aid." Whether in the office, in the classroom, or at the dining table, we all know it's true — the sooner you prepare for the uncomfortable conversation and "go there," the better.
So, what's this conversation to have before you retire? It's the, "I don't want to be a burden" conversation.
Why Not Talking About Next Steps Is The Real Burden To Your Family
There are plenty of detailed conversations about planning your late stages of life that you simply can't have yet because they're part of an uncertain future — but that's precisely why starting the dialogue sooner rather than later has so much value. In the face of the unknown, well, what do we know? Anything that can be discussed and decided in the present puts you in the best possible position to decide and act smoothly when challenges arise. You can always amend the plan.
As an end-of-life educator with members of my own family navigating later stages of the natural aging process, I hear it often: "I don't want to be a burden." Well, Mom, the burden is in not deciding what you want so the rest of us can know what to do and how to do it. The intention to be selfless is a good one, but you know what they say about roads paved with good intentions.
Confusion, delay, and exhaustion are products of guesswork. Don't make your loved ones guess. Making certain decisions for yourself relieves others of the responsibility to make them for you. The myth of being a good person through selflessness is that we don't have to confront choices that scare and overwhelm us, or the challenges of just forming an opinion. Setting a pathway forward (to whatever extent is known) is super useful, and the simplest way to arrive there is people saying out loud what they need and prefer.
Don't Wait, Start Now
The "burden" conversation is a great place to start because it addresses that this is not just about logistics. There are a lot of feelings to process, too. Of course, we don't want to be a burden to the next generation, but the only way to make that possible is with good design work and brave communication.
To prepare, identify one thing you do know or do care about in your late stages. This is your first of many items to unburden from others. There are many topics you may not have the faintest idea how to discuss yet, but start somewhere. Topics can range from housecleaning and meals to planned giving and your memorial song list.
Once equipped with your single topic, the most important thing is do not wait. As you do the math and map out the dialogue, you will begin to see how having the conversation sooner ends up saving time, money, and distress later. Just one topic forms an anchor point from which you can build out other decisions.
If you would like to develop a more comprehensive roadmap, speak with a professional ELDR or use one of the many planning resources available online (I suggest Lantern.co) or in print (for example, The Art of Dying Well by Katy Butler).
You're better prepared for this than you think, and the biggest step to take is the first one. Unburden yourself and your loved ones at the same time. Just get the ball rolling.
Related reading on Seniors Matter: