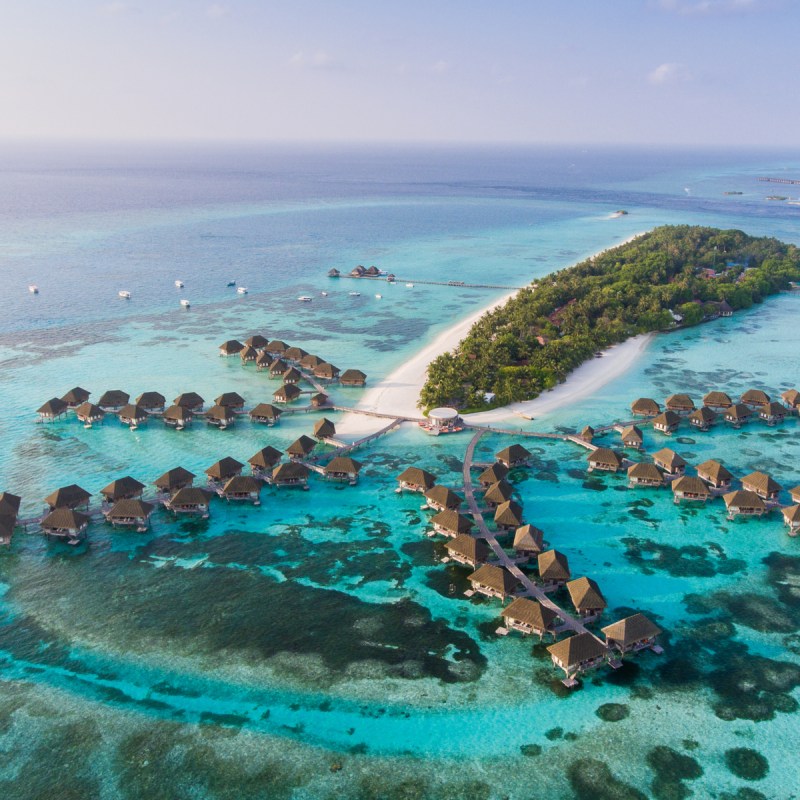 It's imperative to feel comfortable and safe while traveling.
Medjet
provides premier air medical transport, travel security, and crisis response memberships, providing peace of mind for an affordable price.
Traveling to South Asia is getting easier. The Maldives is the latest country to relax its COVID-19 travel requirements.
New Protocols
Starting March 5, 2022, fully-vaccinated travelers will no longer need to provide a negative COVID-19 test to enter the Maldives. Unvaccinated visitors will still need to show a negative PCR test taken within 96 hours before arrival into the country. All travelers, regardless of their vaccination status, will still need to complete the Traveler Health Declaration form within 48 hours of their arrival. This form helps with contact tracing, should a visitor become sick during their stay in the Maldives.
The Maldives is also no longer requiring a negative test to leave the country, however, it's important to note that your destination country may still require one to enter. Be sure to check all applicable COVID-19 rules and regulations before leaving the Maldives.
Tourism
The economy in the Maldives relies heavily on tourism, and like most resort nations, has seen a sharp decline during the COVID-19 pandemic. The Maldives was one of the first islands to open its borders back up — in July 2020 — with the hopes of bouncing back to pre-pandemic numbers.
The country enacted a few creative programs to entice tourism on the island. The "visit, vaccinate, and vacation" program aims to vaccinate travelers during their stay in the Maldives. It also launched the first-of-its-kind travel loyalty program, "Maldives Border Miles," which awards tourists points based on their stay.
Never thought of a trip to the Maldives? Here's our top nine reasons to visit the country, as well as a look at this glow-in-the-dark beach and where to stay in an overwater bungalow.