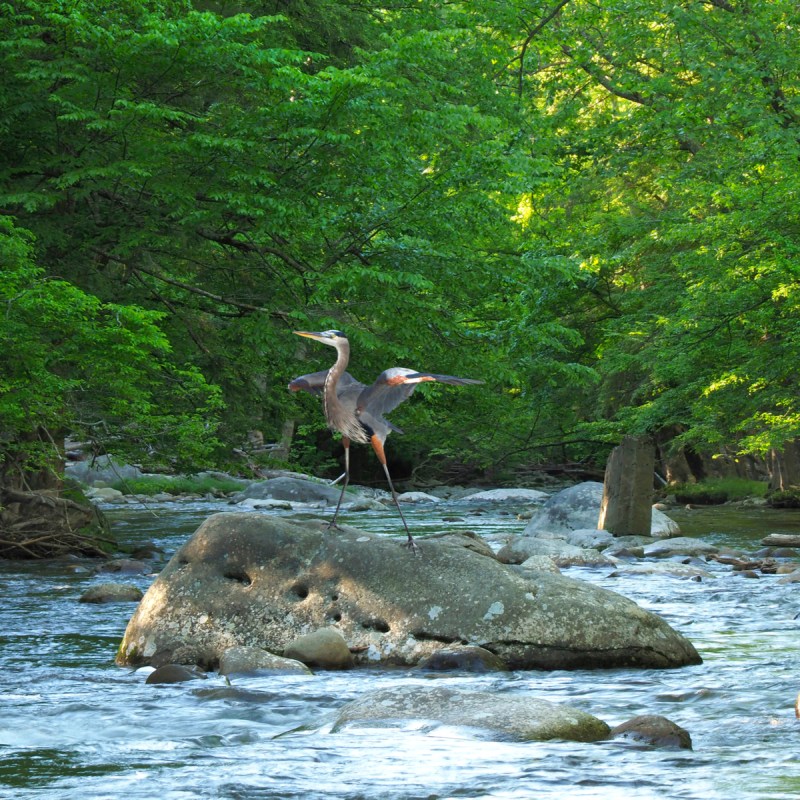 The National Park Service is hoping visitors will become honorary scientists and researchers while visiting the nation's most popular national park.
Great Smoky Mountains National Park has launched a program called Smokies Most Wanted. It encourages visitors to take pictures or audio of organisms they encounter around the park and submit them for review.
Working with Discover Life in America (DLiA), a nonprofit science research facility, park officials will collect the data to track and record new species, detect invasive species, and learn more about the living things that inhabit the Smokies.
"There are lots of fairly common plants and animals around the Smokies that we just don't have many data points for," park entomologist Becky Nichols said in a release. "Smokies Most Wanted is a great way for the public to contribute to science in the park, and to help us learn about and protect life in the Smokies."
While open to all data, DLiA is specifically looking for 112 sought-after species, including 42 plants, 17 butterflies and moths, 11 birds, 6 lichens, and other fungi.
"We see Smokies Most Wanted as an opportunity to engage park visitors in a fun, easy, and meaningful way," said Will Kuhn, DLiA director of science and research.
How Smokies Most Wanted works
People interested in helping with the program must first download the iNaturalist app (which can be found on Google Play and the App Store). Then while visiting the Smokies, locate an interesting organism, take a picture or record a sound, and post it to the app.
Researchers will take it from there.
"iNaturalist makes it easy to photograph flora and fauna and to document where and when you found them," said Kuhn. "And there's this amazing community of iNaturalist users — from scientists to knowledgeable amateurs — that help you identify what you've found. It's like social media for nature lovers, but also useful."
There's plenty of science behind the app, since it is a joint project of the California Academy of Sciences and the National Geographic Society.
Tips For Making Observations
DLiA says the most helpful information occurs when visitors follow these guidelines:
Enable location services on your phone
Make sure photos are in focus and cropped so the subject fills the frame
Take multiple photos from different angles and views
If your subject is a bird or insect, use the record function to document any sounds
Venture away from busy areas to a new trail or area of the park; areas around visitor centers already have been well documented
Download the app before starting since cell service is fairly rare in the park and it will work offline
Most importantly, act ethically, stay on trails and roadways, and do not disturb nature
Helping Researchers
You might think researchers have found everything in the park by now, but iNaturalist has been beyond valuable, DLiA says.
To date, iNaturalist users have recorded more than 4,100 different species in the park by nearly 6,000 users. They have submitted more than 71,000 observations so far.
Those efforts have allowed DLiA staff to discover 77 species that had not been previously identified, including 69 insect species, 7 arachnids, and 1 fungus that infects ladybird beetles.
"There are millions of visitors to the park each year, but few likely know about or use iNaturalist," said Kuhn. "If we're able to get the word out to that crowd, that could mean thousands of new users making tens of thousands of observations — some of which may lead to new discoveries.
"It's a fantastic learning tool, and it allows you to help protect life in the Smokies. It's a win-win."
Further Reading: