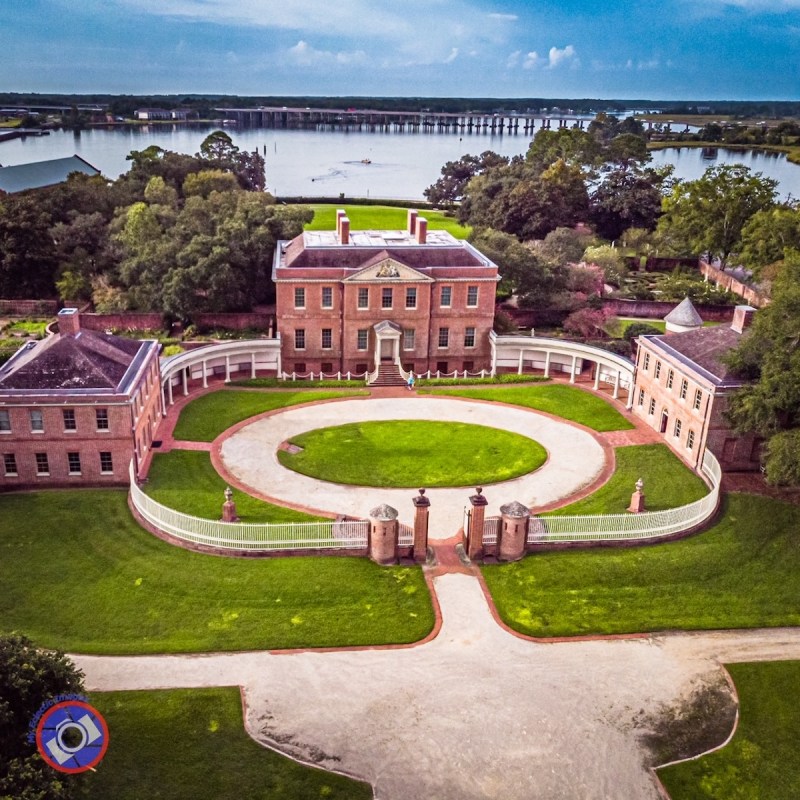 It was September 10, 2001, and my husband and I were preparing to take our first retirement exploration trip later that week. Our destination, Cape Coral, Florida, was one of two locations we were considering. The other was New Bern, in eastern North Carolina, a quaint historic town located at the confluence of the Neuse and Trent rivers. Of course, the following day, the world turned upside-down, and retirement was off our radar.
At 50, we were living in Atlanta, and about to become empty nesters. My husband was an environmental management expert, and I worked as a community outreach professional for a rehabilitation center. We volunteered, had an active social life, and were close to being mortgage-free. But after 17 years of worsening smog, insane traffic, and rising crime, we knew without a doubt this was not where we wanted to retire. We craved someplace quieter, friendlier, and near the water. So we decided to plan ahead, find a town in which to settle, buy a house to rent out, and continue as we were until we were ready to become retirees.
Phase 1: The New Bern Nightmare
We never made it to Cape Coral that week. After visiting friends who had retired to an HOA-gated community across the river from the city of New Bern, we believed this was where we eventually wanted to live. We bought a house on the water in that same community and found good tenants to look after it. Our plan was to retire at 60, bring our boat down, and live happily ever after.
In June 2006, life threw us a curve. My husband's company decided to close its Atlanta office and move him to the Long Island, New York, headquarters. Perhaps, had we not had the New Bern house, we would have considered it. Instead, my husband resigned, and I reluctantly left my dream job. We bought an auto repair business, and at 55, we moved lock, stock, and sailboat to New Bern.
Although the signs had been there all along, we refused to see them until a harsh reality set in. Neither our hearts nor talents were in fixing vehicles, and we struggled from the beginning. The Great Recession of 2008 made matters much worse.
Then there was the corrupt board that ruled our community. Being outspoken, with little patience for power-tripping control freaks, we soon found ourselves on the wrong side of the board members and their minions. At the time, I was a staff writer for our county newspaper. My community was my beat. I wrote about ongoing lawsuits, the board's illegal pursuits, and the day-to-day drama. This made me an especially sweet target for the bad guys.
Of course, there were good times as well. We had made friends and became involved in worthwhile activities outside our community. New Bern was a charming town.
Phase 2: The Panama Proposition
In 2013, we elected to close our business while we could still avoid declaring bankruptcy. My husband soon took up photography. With genuine encouragement from my editor, I ditched the drama, left the paper, and began my transformation into a travel writer. My blog, SixLegsWillTravel, debuted in the fall of 2013. I also began freelancing.
In 2014, my husband required some extensive and expensive dental work. Research into medical tourism landed us in Boquete, a village in the Western highlands of Panama. This was the beginning of our 4 year love affair with the country and her people.
For four consecutive winters, we traveled to our escape from New Bern. We made friends among expats and locals, volunteered, and seriously considered leaving the U.S. for greener, friendlier, and less expensive pastures.
Fortunately, having learned from our previous mistakes, we bypassed the glossy magazine hype touting only the positives of retirement in Panama and studied the possibilities with our eyes open. First, we didn't want to be so far away from our sons. Then, there was the matter of infrastructure. WiFi was spotty, the roads were in poor condition, and power outages were frequent. The final straw came during a conversation with an American expat. He advised us to live in an expat-exclusive gated community because, he said, "you just can't trust the Panamanians." No, the jerk wasn't in any way representative of the expats we had come to know, but that callous, offensive statement clinched it. We would stay put in New Bern.
Phase 3: The Greenville State Of Grace
My husband and I continued to travel, write, and take photos. We traveled an average of 5 months out of the year, and we were relatively content. Then, three things happened over a single year that shook our world. My mother passed away at 100 in early 2018. A year later, my guide dog, Otto, died of cancer at 8, and I almost followed him a month later.
I had gone to my doctor with a high fever, a painful cough, and trouble breathing. Before I knew it, I had spent 10 miserable days in the hospital and was eventually intubated. My husband had to fight to have me transferred to University of North Carolina at Chapel Hill, because our local facility didn't have the equipment or expertise to keep me alive. Upon my arrival at Chapel Hill, the doctor informed my husband that my chance of survival was 5 percent.
Long story short, this tough old bird did survive her bout with H1N1. But between what our local hospital lacked, two devastating hurricanes that ravaged our neighborhood, and our discontent with where we were living, we realized it was time to move on.
We settled on Greenville, South Carolina, for several reasons. First, we would be much closer to our boys. Also, we researched the medical facilities and found them to be adequate for our future needs.
We sold our house in New Bern and found a home in Greenville we could purchase for cash. For the first time in our lives, we owed nothing. Also, we insisted on a ranch as opposed to our two-story home in New Bern. Having to learn to walk all over again following 44 days in the hospital, 2 weeks on a ventilator, and 3 weeks in rehab made us wonder what we had been thinking when we bought our New Bern house. We now know we will be able to function should temporary or permanent mobility challenges arise.
After a year, we still stand by our decision. We have no worries about hurricanes, and since we no longer live in an HOA, our days are drama free. Instead of having to drive more than 20 minutes to do almost anything; everything we need is a short drive from our house.
Greenville is friendly, as well as culturally and historically rich. It has an ever-growing food and beverage scene, hosts numerous annual festivals, and has a tranquil park with a stunning waterfall right in the middle of town.
They say that what doesn't kill you makes you stronger. We made mistakes, lived with the consequences, and learned. Our secret sauce consisted of intense research and being true to ourselves. Finding our retirement happy place was worth all the bumps and bruises we endured arriving there.
For more on retirement, check out our recent coverage: