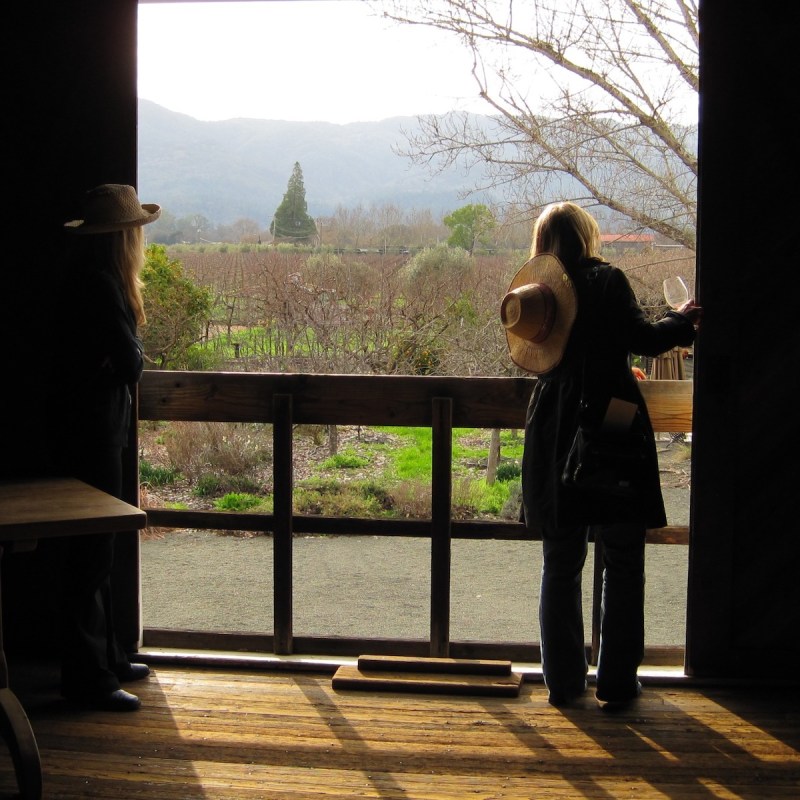 These days, as my retirement time gets closer and closer, I have a new mantra. With everything from my money-saving strategy to my work plans, I constantly remind myself: Finish strong!
I will be the first to admit that I didn't always heed the advice of financial experts in my younger years. From following my heart in a career choice that I was told from the beginning would be more interesting than lucrative, to my habit in the early 2000s of refinancing my home mortgage whenever I needed extra cash, I have often done exactly what financial advisors say you shouldn't do.
I can't say I regret any of it. My career as a newspaper reporter has been fascinating and fulfilling, and those home refinance decisions helped me to live a better life, raising my son as a single mom from a young age, forging a strong bond with him on regular trips exploring the United States, Mexico, and Canada, and helping out through his college years.
Still, in the past 10 years or so, I have realized that I needed to get serious. I've adopted the attitude that there is still hope for us late bloomers in retirement planning.
With a bit of catch-up in mind, here are seven things I'm doing now to prepare for a successful retirement that will include plenty of travel.
1. Keeping An Eye On My Social Security Account
For years, I all but ignored the letters I received annually from the Social Security Administration. But a few years back, I decided to take a closer look online. I found that it was easy to set up a secure account (explained in this PDF).
Once you have an account, the website at SocialSecurity.gov offers a wealth of information about your expected benefits, your lifetime earnings history, and your full retirement age (FRA). It also includes a convenient sliding scale that lets you determine what your benefit would be now, in a year from now, or any random date in the future. I've found it to be helpful in letting me know what to expect and how to adjust my 401K and retirement-savings schedule accordingly.
2. Taking On Freelance Writing Assignments
As a life-long news junkie and a career newspaper reporter, I have long been immersed in politics, government, and current events of the world. I love it. But about 7 years ago, I decided I needed another writing outlet. Because I've always traveled every chance I got, I decided to start a travel blog. To tie in with my Arizona location, as well as my interest in places near and far, I called it NearandFarAZ.
It is a labor of love, but I soon realized I didn't relish the business of trying to "monetize" my blog. The idea of freelance writing appealed to me, and I soon landed an assignment with a trails magazine about a historic trail in my community, which has led to a variety of wonderful hiking-focused writing opportunities over the years. A few other freelance assignments came along as well, and then in 2019, I began writing articles and taking photos for TravelAwaits and have since written over 150 articles.
Along with being one of the most pleasurable jobs I've ever had, freelance writing has allowed me to have an additional source of income as I plot my retirement strategy. There are plenty of other side gig opportunities out there (online teaching, online sales, or renting out a spare room or second home) that would serve the same purpose. I wish I had started sooner!
Pro Tip: If you love your side job, like I do, it could become a good source of additional income once you retire.
3. Paying Off My Mortgage Early
I was familiar with the financial advice that suggests, if you have a low interest rate on your mortgage, which I did, you might want to prioritize growing your savings ahead of paying off your mortgage. For a variety of reasons, I decided against that strategy a few years back and began putting any extra money I had into my mortgage.
Early in 2021, my mortgage was paid off about 4 years ahead of schedule, and I have to say, it's given me a tremendous feeling of freedom. Of course, everyone's situation is different, but for me, the morale boost of having my house paid off was worth going against the conventional wisdom.
4. Taking A Free Course On Retirement Strategies
I recently participated in a free two-night course on retirement planning that was offered at my local public library. A quick internet search will turn up many opportunities for in-person or online courses. The course I took was sponsored by a non-profit organization and provided information about tax trends that could affect Social Security benefits, as well as financial pitfalls to avoid during retirement.
The course also came with a chance to meet one-on-one with the fiduciary financial advisor who led the class. The meeting turned out to be a very helpful evaluation of my finances and my outlook for retirement. I have since made a couple of adjustments in my savings based on that advice, such as moving toward a Roth IRA rather than the tax-deferred programs I had been focusing on.
5. Saving Up Credit Card Points For Future Travel
I have racked up and used tens of thousands of credit card points over the years and have been able to cover the majority of costs for big trips like the one I took to the Czech Republic in 2018. Recently, though, I have been focusing on accumulation rather than usage. My theory is that during my working years, I have a bit more income to pay for airline fares and hotel rooms.
I have taken on several new airline and hotel credit cards in the past few years, and I've been happy to watch my point balances build up. I'm hoping to have plenty of points and miles to use during my first few years of retirement.
Pro Tips: It is important to remember that this strategy comes with some risk, because some experts predict that the value of credit card points will decrease in future years. Some already have, and it pays to keep a close eye on pending changes. Credit card holders should also be sure to check to see if and when their points expire. In addition, it should go without saying that you need to pay off your balances regularly in order to realize the full benefits of credit card points.
6. Researching Possible Retirement Locations
Although I don't tend to travel to places to check out their retirement potential, I do often get to a destination and think, "This would be an amazing place to spend some time."
A few of my favorite spots in the western United States have been the California Central Coast town of Paso Robles, the Oregon Coast, and my all-time favorite city, San Francisco. On the East Coast, I have loved Portland, Maine, and Virginia Beach, Virginia. I already live in one of the most popular retirement destinations in the nation, so I could always choose to stay in Arizona as well.
I realize that many things will enter into this decision, including the cost of living, which tends to be higher near the ocean and in big cities, as well as the location of my family members. Still, after spending my entire life in land-locked locales, it would be wonderful to be within a quick drive of the beach!
7. Continuing To Travel Because You Never Know
For me, one of the big take-aways of the COVID-19 pandemic has been to grab travel opportunities when they become available, because you never know when the scenario will change.
Although the pandemic required me to cancel two dream trips to Sicily and Florida early on, I have since been able to take trips to Nevada, Virginia Beach, Vancouver, and California's Central Coast in the past 2 years. Each of those trips occurred during a positive window in the pandemic, followed by periods when travel became more difficult again.
So, my advice is to continue to travel when you can, and not to postpone trips until after you retire. Although I do hope to travel more after retirement, I just don't see the logic in putting off trips completely.
Overall, although I know it would have been better to begin my retirement planning sooner, I remain hopeful that it is possible to recover from early missteps and still fashion a successful retirement by taking later-life steps to finish strong.