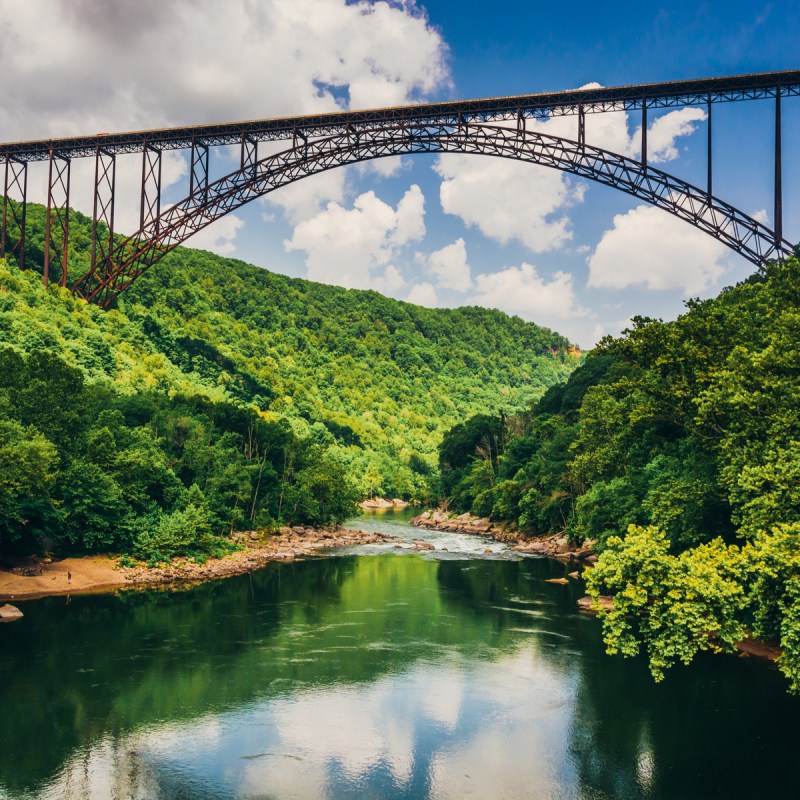 Attendance was up dramatically at many national parks last year, including New River Gorge National Park and Preserve.
In fact, in 2021, nearly 1.7 million people visited New River Gorge, according to the National Park Service (NPS). Before that, the year with the highest attendance was 2018, when slightly more than 1.2 million people visited the park.
Then again, last year's final attendance tally wasn't quite a surprise. As COVID-19 vaccination rates climbed higher and the school year ended, attendance at New River Gorge surged.
"The park is especially busy this year," superintendent Lizzie Watts announced last year. "Please plan ahead, and if you're hiking, make sure you have an alternate trail in mind should your first choice be too busy. Also, with the higher numbers of visitors we have using the park, helping us protect it by practicing Leave No Trace principles during your visit is extra important."
If you're wondering how New River Gorge's attendance stacked up against other national parks, it ranked number 47 on the NPS's most-visited national parks list. Interestingly, New River Gorge is one of 44 national parks that set attendance records in 2021.
A Well-Kept Secret Of Sorts
New River Gorge, in West Virginia, was only recently named the United States' 63rd national park. Before that, the area, a favorite among outdoor enthusiasts, had been a designated national river since 1978.
That designation changed, however, on December 27, 2020, in what was known officially as the New River Gorge National Park and Preservation Designation Act. This act formally redesignated the New River Gorge National River as the New River Gorge National Park and Preserve.
The park, which routinely draws more than 1 million visitors each year, is located in southeast West Virginia, just north of Fayetteville. The national park and preserve, which stretches for 53 miles along the New River, conserves more than 70,000 acres of land.
A Wilderness Retreat
Considering its size and remote location along the river, it's only natural that the scenic area is known for its hiking, camping, and rock climbing. Plus, since whitewater flows through the gorge, the New River is well known for kayaking and whitewater rafting.
"The New River Gorge is truly one of West Virginia's most treasured playgrounds and largest tourist attractions because of its whitewater rafting, hunting, fishing, outdoor sports, and natural beauty," Senator Joe Manchin from West Virginia said in a statement when the area received its new designation. "This designation will increase its international recognition by highlighting West Virginia's world-class beauty and resources."
Know Before You Go
New River Gorge is open year-round. The Canyon Rim visitor center, on US-19 north of Fayetteville, is open every day from 9:00 a.m. to 5:00 p.m.
That's the only visitor center that is currently open. The Thurmond Depot and Grandview visitor centers are open Memorial Day through Labor Day, while the Sandstone visitor center is open from June through October.
Finally, if you are planning a trip to the park, keep in mind that the NPS warns "Caution: Third-party mobile applications may direct you to areas of the park that are rough in terrain and inaccessible and are not a visitor center."
Instead, the NPS recommends using GPS coordinates for the park's visitor centers. You can find a list of those GPS coordinates here.
You can find the rest of our New River Gorge coverage here, including: