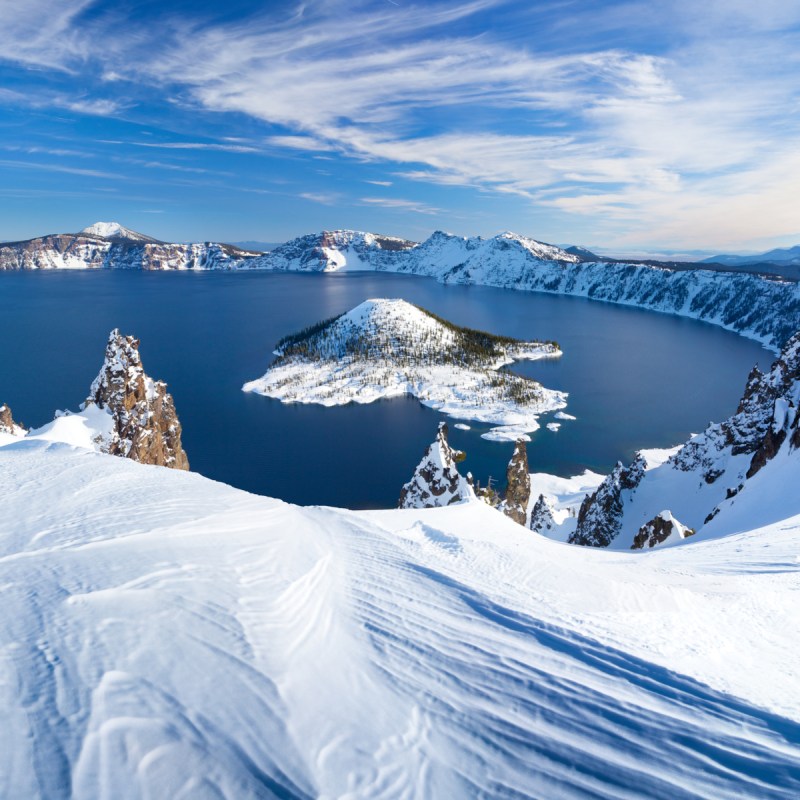 As a kid, I did not collect many things, but those I did, I curated. I sequentially arranged Nancy Drew mystery stories from the first, The Secret of the Old Clock, to the latest paperback. I alphabetized baseball cards by team and player and updated when rosters changed. There was something special about knowing exactly where I could find a book to read again, or a card to check batting statistics in the days before quick online searches.
Though those dog-eared books and faintly bubble-gum-smelling cards now sit buried in plastic tubs in my basement, they are a reminder of the joy of gathering small things with big meaning. And they are the foundation for the one collection I still pursue.
It is the one thing my family and I do every time we visit a national park: We pick up and complete a fact- and fun-filled Junior Ranger book, pledge to make the world a little better place, and pocket a patch and collection-worthy certificate to remember the visit.
Here's what I've learned when discovering you are never too old to learn, Junior Ranger-style:
You Will Feel Like A Kid Again
It is fair to tackle the age question first. True, the National Park Service describes its Junior Ranger program as geared toward young people ages 5 to 13. It also says people of all ages can participate. Just a few years ago, a 103-year-old woman made news as the oldest-known Junior Ranger. Filling out Junior Ranger activity books you request at each visitor center can be a great individual or intergenerational-family activity using everyone's strengths — from nature lovers and word-searchers to history buffs and sharp-eyed scavenger hunters. If you are determined to try something more adult-focused, there are also a few sites that offer special Senior Ranger booklets.
That brings up an important point: Though almost every national park service and site offers a Junior Ranger Program, and almost every Junior Ranger booklet is free, and almost every park and park site allows people of any age to participate in the program, each park unit independently manages its programs. The National Park Service Office of Communications recommends you check in with a park ranger at the visitor center for each park you plan to visit to confirm how the program works there. Doing this ahead of time can help you know what to expect. For example, Yellowstone National Park charges $5 for its booklet.
Pro Tip: If possible, print booklets available online ahead of your visit. Here is an example from Channel Islands National Park. This allows you to avoid lines at often-crowded visitor centers, start learning about the park ahead of your visit, and focus more on the park when you arrive. We also have learned to pack a couple of pencils and pens because often the provided pencils are short and can be tough to use. Don't worry about Junior Ranger programs taking too much time; often it is something to do while enjoying a quick moment of rest under a shade tree or along a lake. Some of our favorite national park photos show the Junior Ranger bookwork happening amid gorgeous scenery.
You Will Give Yourself A Conversation Starter
The Junior Ranger Program gives you an excuse to ask the burning questions you have about a park. NPS park rangers check over and sign your activity book and administer the Junior Ranger oath required to receive your badge. This helps you grab one-on-one time to talk with the experts about what you have seen. This is where we learned about the history (and necessity) of fire to sequoia trees at Sequoia National Park in California, and where we came to understand how glaciers changed the landscape at Kenai Fjords National Park in Alaska.
Many Junior Ranger booklets require a quick interview with a park ranger or participation in a ranger-led activity. These activities often require less than an hour of time, with a number of activities scheduled in a day. And if you pick the right activity…
You Will Get Out Of Your Comfort Zone
My family has now visited 44 of the 63 national parks and dozens more national park sites, and Junior Ranger-inspired activities have led to some of our favorite (and free!) experiences. Often these take you to places in the park you would otherwise not see or open you to perspectives you may not otherwise hear.
At the New Orleans Jazz Historical Park, the park ranger said we could complete the traditional activity book or play a song on the piano to earn Junior Ranger status. Two of us put years of piano lessons to work by taking the second option, and then the park ranger sat down and played an amazing private jazz concert! He brought music and history to life in a way no booklet activity would have achieved.
At Crater Lake National Park, a park ranger led a guided snowshoe walk for more than two hours around the rim of the lake. He taught our group how we could bend the pine trees to the ground (because we were walking on such deep snow, we saw just the tip of the trees!) and then topped off the tour by teaching us how to slide penguin-style down the hills. Cost: Zero dollars beyond park entry. Comfort Zone: Exceeded — excitedly.
Pro Tip: The pandemic has impacted many ranger-led activities; check out options ahead of time to ensure you are not disappointed or can make other plans. Some activities require reservations or tickets weeks or months in advance, so researching ahead of time can help you make the most of your visit.
You Will Start A Collection
National parks teach park-goers to "leave no trace," and it is one of the most important lessons you can learn. Yet, it can be nice to take away something besides your trash from a once-in-a-lifetime visit. We had already filled our national parks passport books with site-specific stamps that helped us record the dates of all our visits, yet those books remained secured and untouched in our camera bags the rest of the year.
As we began completing Junior Ranger programs, we gathered wood and plastic badges unique to each park. Before long, we had a collection of these tiny, tangible souvenirs. Instead of throwing them in a drawer, we purchased a Junior Ranger vest from a park gift store and began covering it with badges. It was too small to wear from the start, but one day when the vest is full, we plan to frame this history of where we have traveled. Each badge tells a story, and it is like having an entire travel library on display (unlike those baseball cards stuck hidden in my basement!)
Pro Tip: Occasionally, we forget to correctly time our adventures and the visitor center closes before we have an opportunity to meet a park ranger and get our badge. We always say, "We will take the booklet home and send it to the park so the ranger can mail us a badge." We never have — not even for one of our favorite parks, Great Sand Dunes National Park and Preserve. Life just gets too busy once vacation is in the rearview mirror. Pay close attention to visitor center hours — or have more follow-through than I do — so your Junior Ranger work does not go to waste.
You Will Enjoy A Great Escape Without Leaving Your Living Room
There are 423 national park units across the 50 U.S. states and U.S. territories, which means you probably do not live far from an opportunity to get a Junior Ranger badge in person. But for those of us who can only dream of distant places, the Junior Ranger program offers increasingly more opportunities to explore from home.
Virtual programs teach and test your knowledge about many of the sites. Want to figure out how many miles a homesteader would have walked to plow 10 acres of land? If you become a Homestead National Park Virtual Ranger, you'll know the answer is 100 miles. There are also programs that cater to specific interests: underwater explorers, cave scientists, paleontologists, even sound explorers. Some virtual programs award you with printable badges; a few offer the opportunity to send in a completed book to receive a mailed badge. Chances are, most of us reading this are in the "Junior Ranger" emeritus demographic and a few years past ages 5 to 13. That is even more reason to embrace the Junior Ranger opportunity to feel young at heart and travel: curating a collection of both memories and badges of honor along the way.