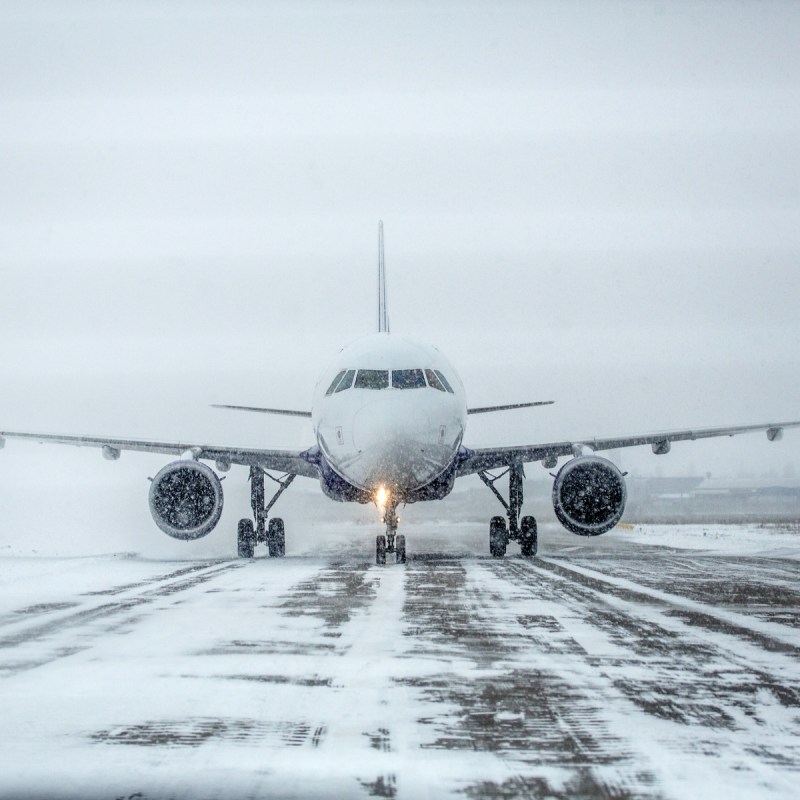 The Federal Aviation Administration (FAA) is working with Verizon and AT&T to bring more 5G towers online after the initial rollout proved to cause limited disruptions to flights.
Before the recent release of 5G wireless technology in the United States, a wave of concern over possible disruptions to sensitive flight equipment swept the airline industry. These worries centered around how the waves used by 5G service may interfere with aircrafts' radio altimeters, devices that tell pilots how close their plane is to the ground. These instruments are essential for flights landing in low-visibility conditions.
The FAA has cleared about 20 different radio altimeters for use near 5G service, making about 90 percent of the U.S. airline fleet usable. Smaller planes like the Embraer E145, E175, and E190 have yet to have their equipment cleared. Regional airlines rely more heavily on crafts like these and are therefore impacted more directly by holdups in obtaining the FAA's seal of approval.
Owing to the success of the initial release, communications companies are working on expanding their services past the limited rollout which gave many airports 2 miles of 5G-free airspace. That said, not all leaders in the air travel industry are convinced that the trouble is over.
"We can't assume that we are completely out of the 5G woods yet," said Robin Hayes, the CEO of JetBlue in a Q4 results call last week. Though he called the process "iterative," he described the progress that airlines, regulators, and communications companies have made in an optimistic light.
While major airlines like JetBlue seem to have mostly passed through the turbulence of the rollout, representatives of regional airlines are still concerned. Faye Malarkey Black, the president of the Regional Airline Association, said that "It's too early to declare victory. This is not fixed. We're not fixed."
The FAA issued a release last week that noted that the communications technology companies involved "have provided more precise data about the exact location of wireless transmitters and supported more thorough analysis of how 5G C-band signals interact with sensitive aircraft instruments. The FAA used this data to determine that it is possible to safely and more precisely map the size and shape of the areas around airports where 5G signals are mitigated, shrinking the areas where wireless operators are deferring their antenna activations. This will enable the wireless providers to safely turn on more towers as they deploy new 5G service in major markets across the United States."
One example of how 5G and bad weather can cause issues for regional carriers played out last week at Paine Field, an airport near Seattle. Horizon Air, a regional airline that is a subsidiary of Alaska Air group, had to cancel all flights due to concerns about how a combination of bad weather conditions and 5G service might impact their planes.
Though they don't account for the majority of flights, regional airlines still play an important role in the complex network of air routes in the U.S. Many travelers may not even realize when they are on a regional flight because these smaller airlines may have branding similar to the larger airlines whose contracts they operate under.
Check out our most recent travel news about 5G technology: