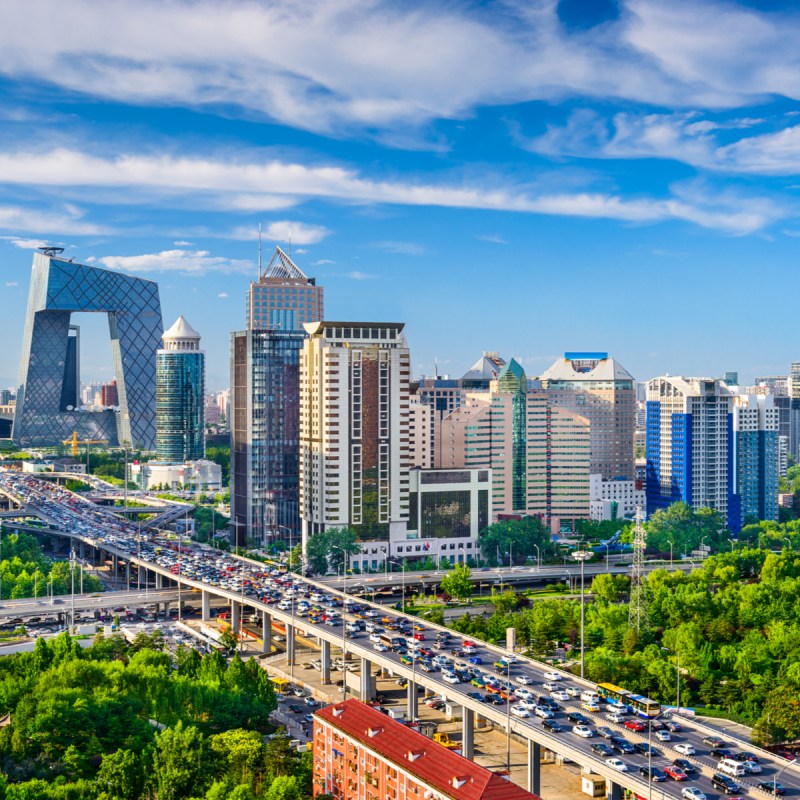 China had been on my to-visit list for years and years. But somehow the opportunity to visit never arrived. When one day my husband told me he was going to have to go to Beijing for business, I vowed to come along. Only, it turned out, I could not get a visa. Why? Because I was a German national living in France, and to apply for a visa I had to apply in the same country my passport was from. Somehow, my husband's company managed to get him a visa, despite being an Englishman in France, on business grounds. But even though they tried to help me with mine, it simply did not happen.
Utterly distraught at the missed opportunity, I started looking into how I could get to China without having to go to Germany as well, and I came across the 72-hour transit visa. Luckily, I had also always wanted to go to Hong Kong, which, despite officially being part of China, is for the transit visa classed as a foreign destination. In the end, sometime after the business trip, we booked flights to Hong Kong via Beijing, and within minutes of arriving at Beijing Daxing International Airport had secured a stamp in our passports allowing us to spend 72 hours in Beijing before moving on to Hong Kong. Not enough time to see all of China, but enough time to look around Beijing and get a taste for future visits. Visas permitting.
Here are some good reasons why this 72-hour transit visa might just be useful to you as well.
1. It Is Quick And Easy
Unless you hold a passport from Singapore, Brunei, or Japan, you will need a visa if you wish to stay for longer than 72 hours (or, in some cities, 144 hours — see below) in China. But the application for a 30-day tourist visa presents you with many hoops to jump through, from having to provide the embassy with photographs, proof of residency, copies of your flight tickets and hotel bookings, an invitation letter, travel record, health declaration, as well as declarations as to potential business interests, say if you are a freelance writer, for example. The paperwork is endless, the questions personal, and the process can be lengthy. And all of this obviously depends also on what kind of passport you hold and which country you reside in and arrive from.
If you are an expat like I am, it is practically impossible to obtain a Chinese visa in a country that is not your own, and U.S. citizens born in a number of countries, such as Afghanistan, Iran, Iraq, Nigeria, and others, have some additional processes to go through.
But with the Transit Visa, you arrive, show your onward ticket that states that you are flying out within an allotted time from arrival in Beijing, and two minutes later you're in and on your way to ancient sights such as the Forbidden City or the Great Wall. This is true at the time of writing for citizens of 53 countries, including the EU, Great Britain, the U.S., and Canada, among others.
The main problem with the transit visa is that you cannot buy round-trip tickets as you need to fly into another destination via China, but this also offers the opportunity to see two places instead of one.
Pro Tip: Your first visa-free hour starts at midnight on the day of your arrival. So, if you arrive at 7 a.m. local time in Beijing, your visa-free time officially begins at midnight that day, meaning you would lose seven hours. Book your flights accordingly.
2. You Might Even Get To Stay Longer
Whereas Beijing only had a 72-hour transit visa on arrival when I traveled, there are other cities within China, such as Shanghai and Jiangsu, where this option has been extended to 144 hours, or six days. It seems that now Beijing has the option of a 144-hour visa as well, reportedly giving you three transit visa options: 24-hours, three days, and six days, which is even better news.
3. It Is Perfect For A Stopover
Clearly flying all the way somewhere only to get three days in China is extreme, but if you are heading on vacation somewhere in Asia, the transit visa allows you the perfect opportunity for a stopover to break up the journey, which is always a good idea to stave off jetlag and let your soul catch up to your body along the way. You can turn one vacation into two this way, adding some Chinese history to your beach vacay in Bali, maybe?
4. An Option For Expatriates
If you are an expatriate living in another country from that of your passport, then the transit visa is by far the easiest option. Of course, if you happen to be visiting back home and are staying long enough for the visa process to go through, go for it, but if you are living somewhere completely different from your country of birth, getting a Chinese visa can be hard, if not impossible. So, instead, transit through Beijing (or another participating Chinese city) without having to experience the upset of a rejected visa application.
5. Perfect For A Long Weekend
If you are coming from the U.S. or Canada, China for the weekend might be a little too far away, but many of us are dotted around the globe, and this vast country may well be in reach for a long weekend. And, be it Beijing, whose main historic sights are eminently doable in three days, or say, Harbin, whose Ice Festival is fabulous to see, but whose extreme temperatures you might only be willing to cope with for a couple of days, there are many places in China that are perfect for a brief weekend break.
6. An Option For Special Events
China is such a large country with some truly exciting cities, and in larger ones like Beijing and Shanghai, there are always some interesting events going on, such as the 2022 Winter Olympics for example. A transit visa is perfect for a brief visit because, chances are, the event you have tickets for will be over quicker than your visa application would come through anyway.
Or, if instead of sightseeing in Beijing, you are entertaining the idea of maybe taking the grandchildren to Shanghai Disney Resort for a change of scenery, then a transit visa is by far the fastest and easiest option.
7. Exploring China Bit By Bit
Like many countries with an incredible number of historic sights to explore (Egypt comes to mind), spending too much time in one stretch discovering, learning, and soaking up sights and information can be utterly exhausting, and often you forget what you've seen at the beginning of the trip by the time you are halfway through. Instead, if you live close enough to easily manage the flight times, why not explore China bit by bit on transit visas only? This is what I intend to do, taking advantage of the 144-hour visas as well. A bit of Beijing here, some Shanghai there, and maybe always on the way somewhere else, when I am practically flying past anyway.
A Final Word: Not just in Beijing's vast airport but in other airports, too, having a transit visa might speed up your immigration process. There is a separate lane set aside for 24-hour, 72-hour, and 144-hour transit visas, and, if like me, you are the only one that day wanting a transit visa on arrival, you'll sail through immigration, leaving the others queuing.