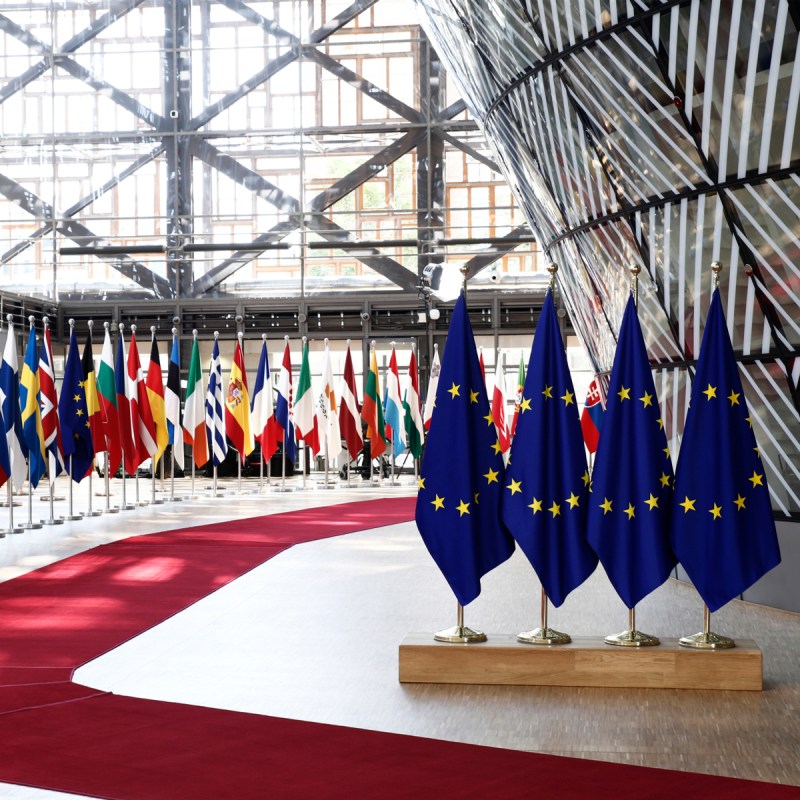 Travel in the European Union (EU) during the COVID-19 pandemic has been problematic because travel restrictions are based on the current rate of infection in the country travelers are leaving. Now, however, that's about to change.
Earlier this week, the EU's 27 member ministers agreed at a meeting of the General Affairs Council to streamline travel requirements across the EU by relying on a traveler's proof of COVID-19 vaccination, recovery, or a negative test taken before departure, a Politico article reports.
"We should move to the person-based approach," Maros Sefcovic, European Commission vice president, said ahead of the meeting, an Associated Press article reports. "That approach relies on how you as a person are protected against the possible infection and not on the country by country or regional basis [of infection]."
The change in travel requirement was made to "take into account the advantage of the individual situation of people, especially vaccinated people, and limit for them as much as possible travel restrictions in Europe," Clément Beaune, France's European Affairs secretary, said ahead of the meeting, Politico reports.
The "coordinated approach to facilitate safe free movement during the COVID-19 pandemic," which is due to a significant increase in vaccine rates and the roll-out of the EU digital COVID certificate, will go into effect on February 1, 2022, the EU announced.
The New Approach
"Under the new recommendation, COVID-19 measures should be applied taking into account the status of the person instead of the situation at regional level, with the exception of areas where the virus is circulating at very high levels," the EU announced. "This means that a traveler's COVID-19 vaccination, test or recovery status, as evidenced by a valid EU digital COVID certificate, should be the key determinant. A person-based approach will substantially simplify the applicable rules and will provide additional clarity and predictability to travelers."
Here's what that entails.
Beginning February 1, travelers with a valid EU digital COVID certificate will not face "additional restrictions to free movement."
A valid EU digital COVID certificate includes a vaccination certificate documenting that the traveler received the final dose of an EU-approved COVID-19 vaccination at least 14 days before traveling and that it has not been more than 270 days since they received the vaccination or booster dose.
Alternatively, the EU digital COVID certificate can also show proof of a certificate of recovery documenting that it has not been more than 180 days since the traveler received their first positive test result.
Finally, for those who are not vaccinated, travelers can provide proof of a negative PCR test to travel. That test result must have been received no more than 72 hours before travel. If the traveler took a negative rapid antigen test, that test result must have been received no more than 24 hours before travel.
An Important Caveat
The EU has also announced that the European Centre for Disease Prevention and Control (ECDC) will continue to publish its color-coded map of member states' regions that indicates the potential risk of infection based on the 14-day case notification rate, vaccination rate, and testing rate.
"Based on this map, member states should apply measures [or the so-called 'emergency brake'] regarding travel to and from dark red areas, where the virus is circulating at very high levels," the EU continues. "They should, in particular, discourage all non-essential travel and require persons arriving from those areas who are not in possession of a vaccination or recovery certificate to undergo a test prior to departure and to quarantine after arrival."
It should be pointed out, however, that most of the EU currently falls into that category.
Know Before You Go
Anyone traveling from country to country within the EU also needs to complete a Digital Passenger Locator Forms. This form is used by contact tracing authorities when travelers cross borders while in close proximity to each other, such as in airplanes or trains.
You can find more information about the Digital Passenger Locator Forms and other details about traveling between European countries here.
Travel restrictions and guidelines continue to change rapidly as the COVID-19 pandemic continues. Be sure to follow our COVID-19 coverage for the latest pandemic news.
And for more stories developing internationally, check out our recent travel news: