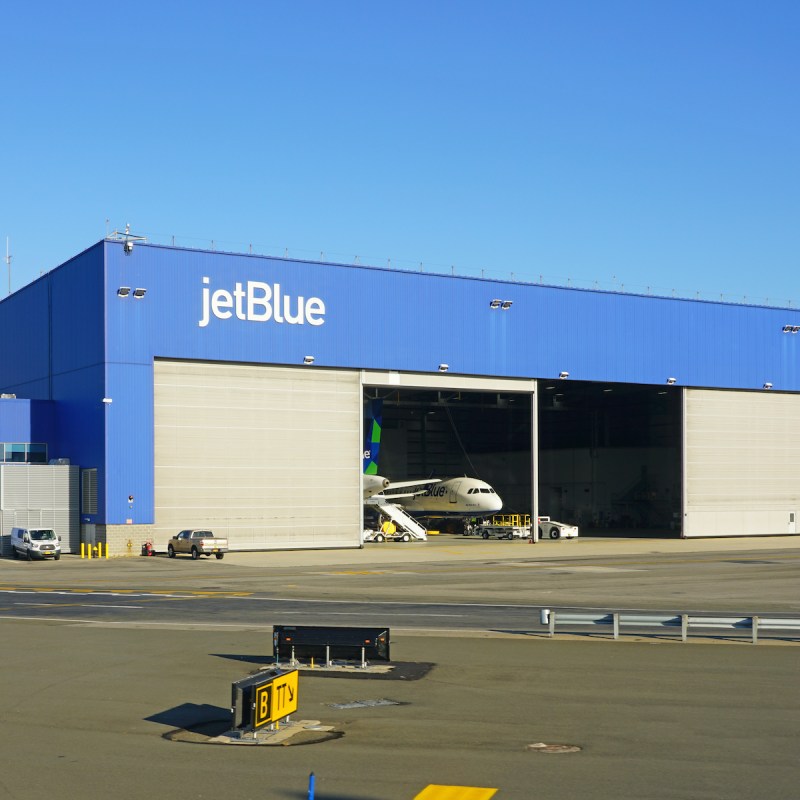 JetBlue Airlines is offering a winter sale on select fares for as low as $39, but finding those rates might be a difficult task.
There are a number of restrictions on the flights, which offer reduced fares to select locations from most of JetBlue's domestic locations.
To take advantage of the winter sale, passengers must book by February 1 and travel between February 5 and March 31. Blackout dates from February 17–28 apply. The reduced rates are also for the lowest available fare — either Blue Basic or Blue — with fares based on your location.
There are also restrictions based on day of the week or travel windows.
To see available fares, JetBlue has set up a page on its website where you choose your location. Available options for that city are then shown.
Sample choices include one-way fares to or from Las Vegas to Los Angeles ($39), Hartford ($89), Cancun ($119), Boston ($134), or New York ($139).
Travelers in Dallas can fly one-way to New York for $54 or Boston for $69, or those in Nashville can fly to New York ($54) or Cancun ($134).
Some of the flights also come with discounted hotel stays available in a package deal. Those rates include a one-way flight and two-night hotel stay, starting at $162.
The winter sale comes a little more than a week after JetBlue announced major changes to its schedule, slashing 17 routes as it deals with travel fallout from the ongoing pandemic.
"Most of these routes were additions we made in response to pandemic travel trends," Philip Stewart, a JetBlue communications manager, said at that time. "Even with these reductions, most of which operated less than daily, we still expect our 2022 schedule to be our biggest-ever and we'll continue to grow our fleet with new aircraft throughout the year."
To stay in tune with latest sales and developments in the world of travel, follow our travel news coverage.