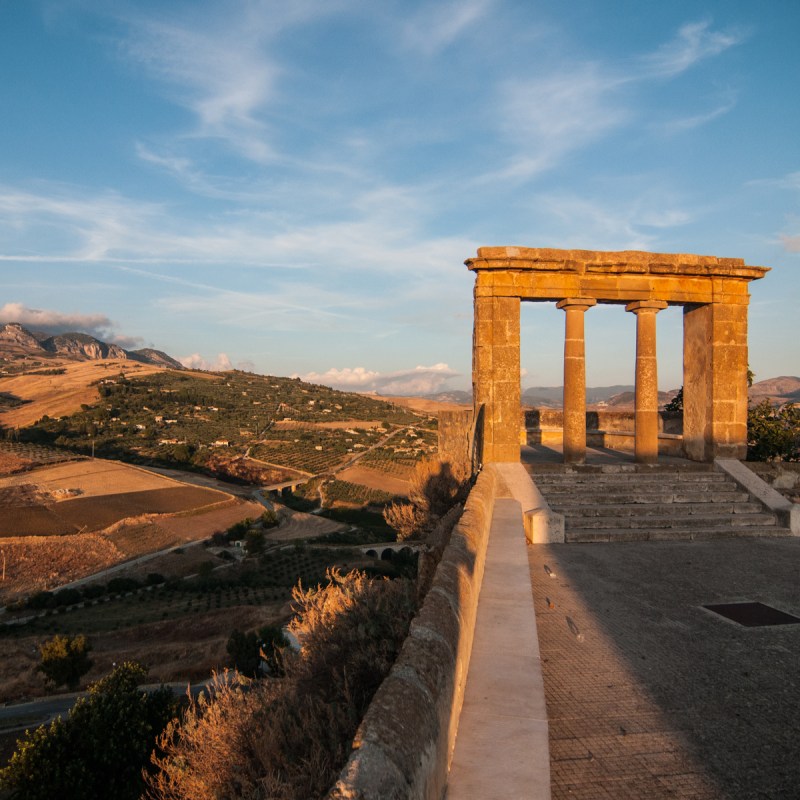 If you have the ability to work from anywhere in the world and have the personality to host guests, Airbnb has got a deal for you.
The company is searching for someone to live rent-free for a year and host from an Italian heritage home in Sicily. The winning candidate will be given the chance to relocate the restored designer home and bring along a friend, partner, or family.
The home is located in Samba, an Italian village suffering from a declining population. Through a variety of cultural heritage programs and contests like this Airbnb plan, city leaders are hoping to encourage investment in the community and draw a younger demographic to the region.
"The beauty of this campaign is that it gives a second chance not just to an abandoned heritage home in the heart of our village — it's also a second chance to the person who moves into it," Mayor Leonardo Ciaccio said. "We see it as a designer makeover for the house and the host."
According to the rental company, ideal candidates must be committed to hosting duties and contributing to village life in Sambuca.
"We're looking for someone who wants to live with the local population and participate in all the important moments of the community, from the grape harvest to olive picking, and we can't wait to welcome whoever gets selected," Ciaccio said.
So what exactly are you signing up for?
The house is a three-story typical of Sicily's architecture with a completely redesigned interior meant to match the local landscape in tone and color.
The ground floor includes a small living room, and a master bedroom with a king-size bed and en-suite bathroom.
The first floor includes a living room, kitchen, workspace, bathroom, and mezzanine bedroom with a king-size bed.
The top floor includes another living space with a queen-size sofa bed.
The candidate chosen as host gets their pick of bedrooms, with the second one to be listed for rent on Airbnb.
The home is located in Sambuca, a town of about 6,000 residents. It is steeped in both Italian and North African culture and architecture, and is working to attract millennials from large cities to a simpler way of life and the ability to work remotely.
Applications are being taken now for candidates who are at least 18 years old, speak conversational English, and are available to move to Sambuca starting June 30. They must commit to 3 consecutive months, although the winner can stay for the entire year rent-free.
Candidates must commit to renting the second bedroom for at least 9 months of the year. Candidates will retain all host earnings during the course of the year.
Candidates will take part in a mentorship program, learn Italian, take cooking classes, and more during their time in the house.
For more recent travel news, go over to our recent coverage: