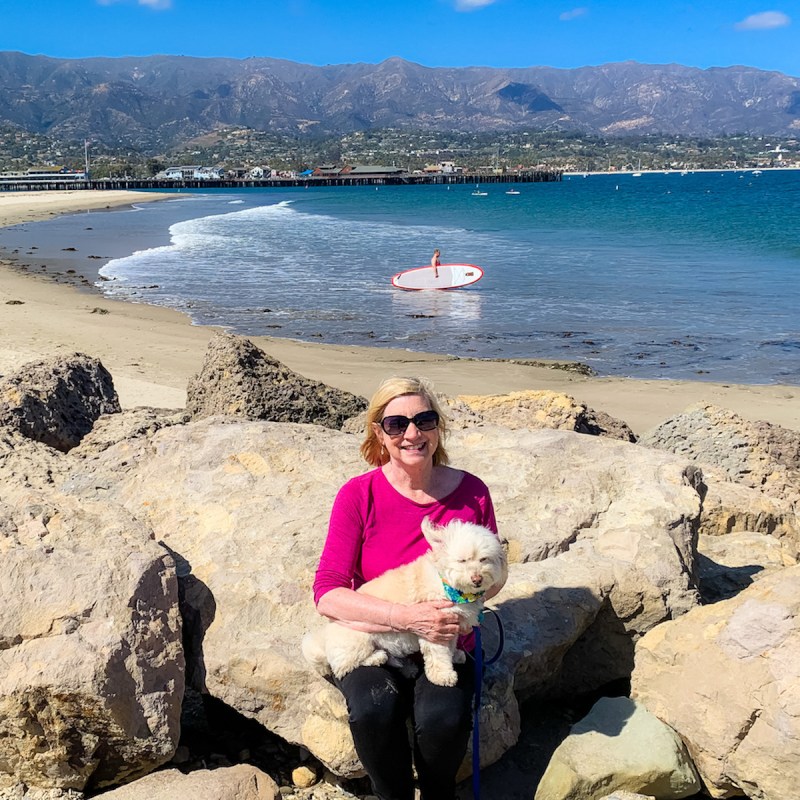 The decision to retire often comes with a lot of angst (at least it did for me). Will I enjoy more free time or be bored? Will I miss my job? What interests will I pursue? While no one has a crystal ball to see the future, you can look at the pros and cons of retirement and apply them to yourself. You can listen to those who are retired and see if their experience might inform yours. If you're already retired, you can always make changes that can lead to more fulfillment. Here are a few things I'm loving about retirement after 5 years into my journey.
1. The Option To Work Part-Time
After retiring, my former boss asked me if I could come back for about 6 weeks to cover for a team member who was out on medical leave. So, for 2 days a week, I headed back to my office and reconnected with my wonderful teammates. Those few weeks have now stretched to almost 5 years. Engaging my mind again in writing and editing medical content for consumers keeps me on my toes. I love working for fewer hours at the same job. I plan to continue as long as they need me.
2. The Opportunity To Delve Into My Family History
In retirement, I've been able to focus on a passion project: tracing my dad's World War II footsteps in Europe. I started by combing through the lists and documents my dad left. I procured his Army records from the National Archives. And then, most excitingly, I went to Europe and traced his path through Germany and France. This trip included a visit to the former concentration camp at Flossenburg, Germany. The historian there spent an entire day with me, talking about the history of the camp and what my dad would have seen when stationed there. It meant so much to stand where he stood in other places, too, like the port city of Le Havre in France.
When I got home, I made a hardback photo book of my dad's Army experiences and of my trip. I gave a copy to each of my children so they have that heritage preserved for my family's future generations.
3. Time To Pursue My Favorite Interests
The first month after I retired, I signed up as a volunteer at the local Humane Society. While I had volunteered there in earlier years, I now had more time and flexibility to sign up for daytime shifts. This allowed me to train in how to safely bottle feed the tiniest kittens. Some would come in the day they were born, with the umbilical cord attached. These young ones are fragile, and I took classes for months on how to care for them. I was not only challenged to learn, but I was also able to contribute to helping precious furry ones to survive and thrive.
4. The Advantages Of Midweek Travel
When I worked full-time, road trips were most often on long weekends. Now I can take off on weekdays and head back home as weekend crowds pour into town. Hiking trails and beaches are less populated during the week. Restaurants and shops aren't as busy and the service is better.
A big advantage of midweek travel is hotel price and availability. One example is our road trip last summer to Lake Tahoe. When fires forced us to leave and replan, we decided to head over to the coast and then south to home in San Diego. One of my favorite cities, Santa Barbara, lies on this route, but it was far too expensive to stay there on the weekend. When our itinerary changed, we could arrive on a Wednesday. I checked accommodations and found a delightful small hotel a block from the harbor. The price was reasonable, the location ideal, and breakfast was included. And the charming Marina Beach Motel caters to dogs, so our pup was welcome. It was a travel win!
Other places we've been able to visit midweek include Idyllwild, Palm Desert, Monterey, Mammoth, and Williamsburg, Virginia. Just knowing that hotel prices can double on weekends makes midweek trips appealing.
5. Traveling For A Lengthier Time
I've been able to tour Europe for 2 to 3 weeks at a time. The flights are so long that it makes sense to stay a while once you arrive across the ocean. By working part-time, I can juggle days off and easily plan for a longer adventure. The furthest distance I've flown from California is to Budapest, Hungary. I was able to savor this vibrant, historic city and then make my way west to Paris, stopping at several world-class sites such as Vienna along the way. I would have had a difficult time doing this when I worked full-time.
6. Using Points And Miles To See More While Spending Less
Since retiring, I've stepped up my game when it comes to using points for hotels and miles for flights. This is due to both the time to focus on this and the need to spend less with a smaller income. I recently booked a room at The Willard Hotel in Washington, D.C. entirely on points. We stayed 3 nights in this elegant hotel, two blocks from the White House, for no cash outlay, and the flights there were taken on miles. This has worked for trips to London, Paris, Budapest, and New York City, too. I can fit more travel in my life when paying only for food, trains, and museums.
7. Knowing That Adventures Lie Ahead
Sometimes physical aches, pains, or downright disabling health issues arise with age, but I'm planning to explore and plan new adventures as long as I can move. Maybe I'll walk more slowly. Maybe my husband and I will stop in a café for an afternoon drink while we rest our feet. Maybe my medicines will take up a bit more room in my toiletry bag. Regardless, fascinating places in the world are still waiting for me to discover.
My latest trip was to New York City at Christmastime. I walked for miles without feeling a twinge of pain in my aging feet. I wandered through lovely Central Park, strolled across the iconic Brooklyn Bridge, went to the Tenement Museum to see how people lived there more than 100 years ago, saw so many delightful holiday trees and lights, and visited the Fraunces Tavern where George Washington spoke to his troops. And to cap off the trip, I went to The Edge, 101 stories above the sidewalks of New York, and gazed out at the incredible view.
Retirement has allowed for amazing travel plans, pursuing my interests and contributing to my community, and learning more about my family's history. As you can tell, travel is high on my list and I have more time than ever before to go on adventures.
Embrace the gift of time to spend as you wish, and never stop exploring!
For more tips and inspiration on retirement, be sure to read: