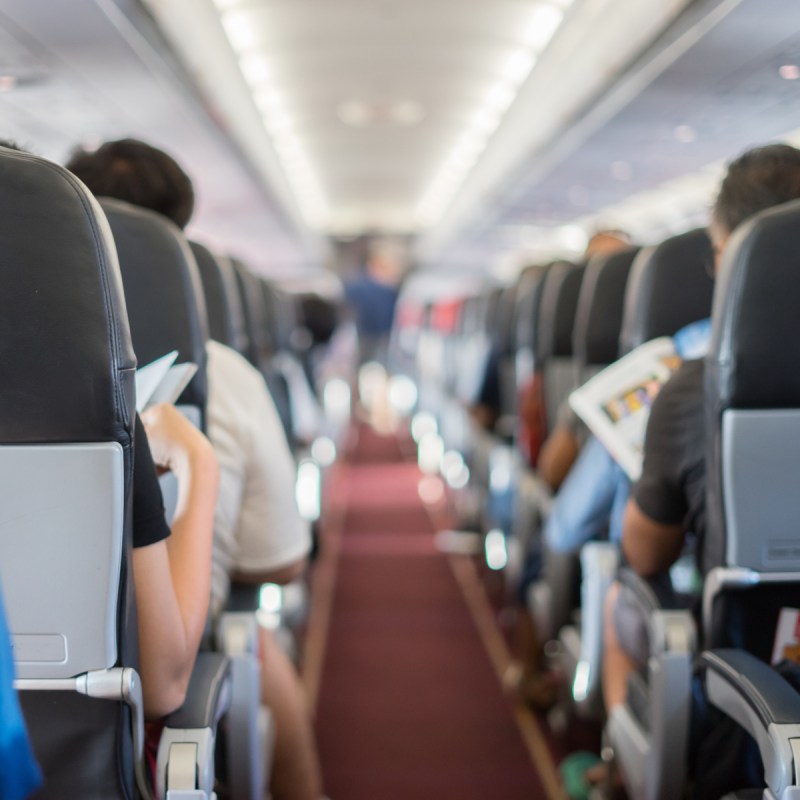 An American Airlines flight bound for London abruptly turned around and returned to Miami earlier this week. It wasn't a mechanical problem that necessitated the return, however.
Instead, the incident was caused by a disruptive passenger who refused to wear a face mask, which is required by federal law.
The Face Mask Mandate
Last fall, in a move to slow the spread of the COVID-19 virus, the Transportation Security Administration (TSA) extended its requirement for travelers to wear a face mask while in all transportation networks throughout the United States, including in airports and aboard airplanes.
The penalty for refusing to wear a face mask while in those transportation networks, which also includes all bus and train networks, ranges from $500 to $1,000 for first offenders. Second offenders face penalties ranging from $1,000 to $3,000.
American Airlines' website plainly notes that "U.S. federal law requires that you wear a face covering at all times while indoors at the airport and on board your flight, regardless of vaccination status."
"If you refuse to wear one, you may be denied boarding and future travel on American," American Airlines policy continues. "You may also face penalties under federal law."
The Incident
American Airlines flight 38 left Miami International Airport bound for London just before 8 a.m. EST on Wednesday.
Then, just under 90 minutes later, the plane returned and landed in Miami, according to flight trackers. The Boeing 777, carrying 129 passengers and 14 crew members, was about 500 miles into its 4,400-mile flight when it reversed course, flight trackers show.
Curtis Blessing, an American Airlines spokesperson, told USA Today that the pilots were forced to return the aircraft to Miami "due to a disruptive customer refusing to comply with the federal mask requirement."
Police officers from the Miami-Dade Police Department met the flight when it returned. They then escorted the disruptive passenger, a woman believed to be in her 40s, off the plane. The woman did not resist, the Washington Post reports.
Argemis Colome, a spokesman for the Miami-Dade Police Department, said the police treated the incident as a disturbance call, and that the passenger was not arrested.
"She was pretty much dealt with administratively by the airline," Colome told the Washington Post.
Blessing, the American spokesperson, told the Washington Post that the woman has been placed on the airline's list of passengers who are not allowed to fly. It is unknown at this point whether the Federal Aviation Administration (FAA) will conduct additional investigation or issue the woman a civil fine.
American Airlines flight 38 was then canceled and all other passengers were booked on other flights.
Not An Isolated Event
The rate of unruly passenger incidents — including those who refuse to wear a mask — reached record highs last year. Indeed, in 2021, the FAA received 5,981 reports of unruly passengers, including 4,290 incidents related to masks.
The good news is that the FAA notes that the rate of unruly passenger incidents has dropped by about 50 percent since it reached a record high in early 2021. Nonetheless, "there remains more work to do," the FAA says.
For instance, although it's still early in the month, the FAA has received 151 reports of unruly passengers this year, as of last Tuesday. Those reports include 92 incidents related to face masks.
For more about how the FAA and airlines deal with unruly passengers, be sure to read: