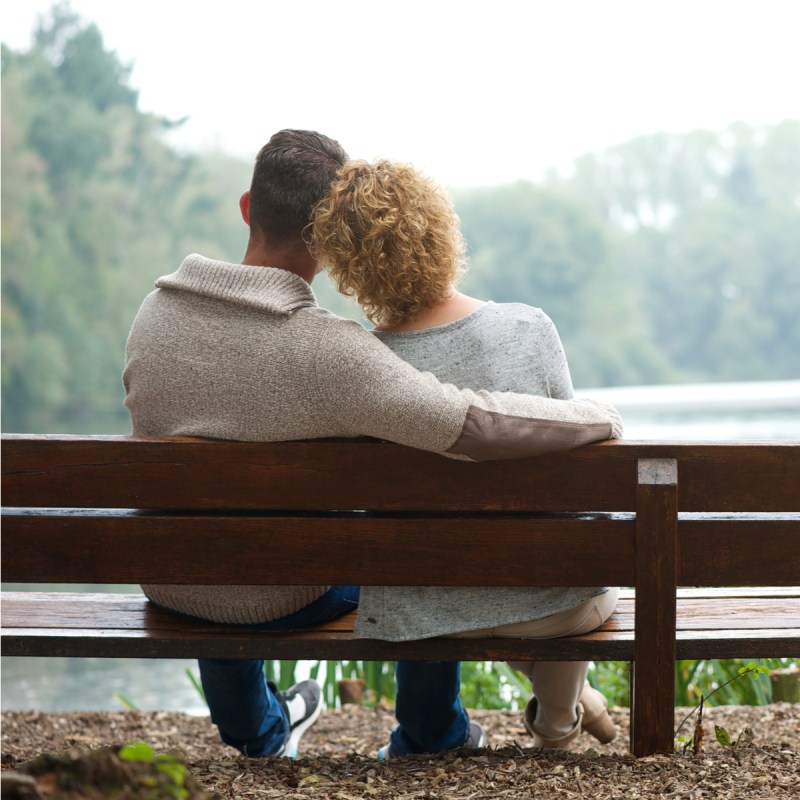 I thought this day would never come. After nearly 50 years of working, retirement day is fast approaching. Suddenly, what seemed like an eternity is speeding toward me. So many new possibilities are getting ready to open up once I don't have to get up every day and go to work. 
Not long ago, my wife — who is already retired and has been rubbing it in — and I decided that we wanted to try something new and began thinking about relocating to a different state once it's my turn. Sounds simple enough, right? Pick a place you want to move to, sell the old house of 30 years and move. 
Turns out, there is a lot more to consider when you make such a move. Relocating across town is one thing. There's that familiarity with the area, the people, the costs. A move to a new state a couple of thousand miles away like we were contemplating is a completely different story. 
No matter what your reason — to be closer to friends and family, to downsize, to move to a better climate, or to simply have a change of scenery — once you start looking into it, such a move can be daunting. Here are seven key things I've learned about deciding where to retire. 
1. Give Yourself Time 
Just before a good friend of mine retired, she told me that she had a bucket list a mile long that she wanted to check off when she finally had free time. When retirement day arrived, she left to do some traveling. 
We didn't hear anything from her for 3 months. When she returned, she said, "What a mistake! I tried to do everything on my bucket list all at once then realized — I have the rest of my life to do it." 
It's the same with relocating, and a mistake my wife and I almost made. We wanted to move, so let's go now! Slow down. You are retiring. You have time to make that decision. Don't rush into something you will regret later. 
2. Carefully Consider Why You Want To Relocate 
It seems like a no-brainer, but you should consider your reasons for wanting to move. What is your goal? Do you want to move closer to family and friends? Do you want a change of climate? If moving away from family, will it be difficult for you — or them — to visit? 
How about downsizing? Maybe you just don't need that big house anymore or maybe you want less yard work. Personally, the thought of mowing a few acres of pasture in my old age like I do now is not how I want to spend my days. 
Be sure to take a look at your reasons in the opposite direction, too: What's wrong with where I live now? 
By sitting down and thinking about it with your significant other and family, you may find that you may be happiest where you are. 
3. It's A Balancing Act 
The key to a successful relocation is a balancing act. You need to locate an area that allows you to maintain your financial security while at the same time maintaining the quality of life you have always dreamed of. 
A lot of time and research is required to strike the right balance. 
4. Set A Retirement Budget
Ideally, you should have created a retirement budget long before your retirement date. But it's never too late to start putting it together. 
As you look at the other financial considerations below, this budget will help you determine what is best for you and what you can afford. Without this bottom line, the excitement of this new adventure can sweep over you and corner you into making a bad decision. 
Use this budget to set your retirement goals. 
5. Get Firsthand Knowledge Of The Area 
Relocating is an exciting adventure and while it's appealing, it does present challenges. The first is knowing the area you want to move to before you jump in feet first. 
Visit the area by spending a couple of weeks there, maybe even renting an apartment or house for a few months. Stroll the streets. Visit the shops. Talk with the people, the probate, and tax officers. Explore. 
Don't base your move on the past. My wife and I wanted to return to my home state. We knew it had changed a lot over the past 40 years, and we were good with that, but we didn't know how much it had changed until we actually spent some non-vacation time there. It made us start looking in different parts of the state and not just where I grew up.
 And that's the other thing — don't base your move on a vacation. We have all done it. You go to an area for a family vacation and fall in love with it and find yourself returning to the same area time and again. Most of us, however, recreate that same trip time and time again and never actually learn about the area. You may be surprised to find that a move may be prohibitive for many reasons. 
A few personal questions to ask when visiting the area might include: What is the weather like year round, not just when you visit? How will you spend your days once there? Does the area cater to your interests? 
Consider your safety and research the crime rate in the area you want to move to. 
What about the convenience and location of amenities? Are stores nearby? This may not be a concern now, but as we get older, it will be. You don't want to make a 30-minute drive for a gallon of milk each week. 
Then there is the medical care system in the area. Again, when you first retire this may not be a concern but later on, it will be. Ask around about the quality of healthcare, the services available, and the average costs. 
Always keep in mind to think long term and not just what meets your needs today. 
6. The Bottom Line — The Cost Of Living 
This seems like an obvious consideration but many people put this on the back burner and are shocked when they finally do look into it. 
You may be surprised to learn just how much the cost of living and taxes vary from state to state. An area may have a low cost of living but the property tax can be a real shocker. Over the years, I had heard that the property tax in New Jersey where we were considering moving to had become some of the highest in the country and when I did the research, I was shocked to find out just how much it was. 
There's that balance thing again. The key is to move to an area where your money goes further. The big three cost of living expenses is healthcare, food, and energy. Add to that, property taxes. Once you obtain those numbers, you can compare them to your current situation and make an informed decision. If the total amount you will spend is within a reasonable range that won't affect your retirement plans, you will be fine. 
You may actually find that it is more cost-effective to rent instead of purchasing a new home in your state of choice. 
Some states and cities offer tax breaks for retirees, but you may be surprised to find out that others may actually tax your Social Security benefits. 
An excellent site to find the best states to retire in or how your destination state ranks tax-wise to your current state is the SmartAsset website. It's completely free and gives a pretty accurate picture of what you can expect. Simply choose a state, enter some basic information, and up come the numbers.
7. Coming Down To A Decision
As my wife and I found out in trying to decide whether or not to relocate, there are many things to consider before jumping in.
To help with that decision, don't go it alone. Make sure your family is involved in the process. They may have valuable information, insight, even contacts who can help you.
In the same sense, locate and consult with local professionals in the area you plan to relocate to for advice and insight.
No matter what you decide, start preparing your current house early for what is to come. Whether you decide to sell and move or stay where you are, it will be to your benefit to start decluttering the years of items you have accumulated (and probably don't even use anymore… trust me, I know what I'm talking about) and make any repairs the house needs.
Decluttering gives your current house a new life that may make it attractive to you again. It also prepares it for sale.
Making those repairs will increase the value of your home which needless to say is good if you plan to sell, but it also gives you peace of mind before you retire that if you should decide to stay it's in good shape and will last well into your golden years.
Retirement decisions should be based on good information, and TravelAwaits has some articles you should read: