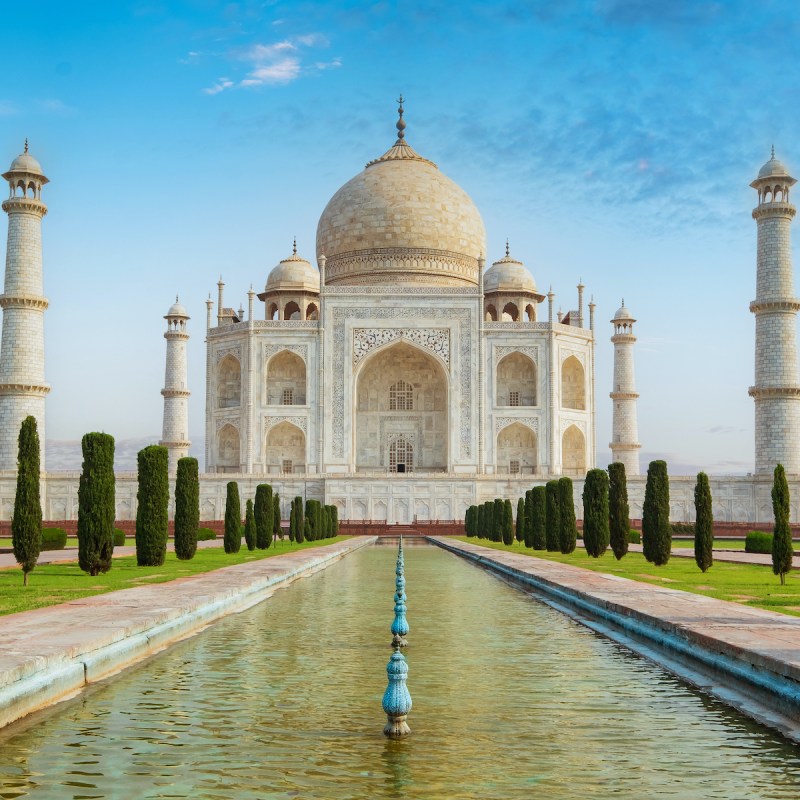 If you have 5 free months and a lot of extra money sitting around, Azamara has the perfect vacation planned for you.
Azamara will take its newest cruise ship, the Azamara Onward, around the world at the start of 2024. The 155-night cruise will visit 40 countries, and six continents, which includes 22 overnight stays and 27 late nights in port, and hits all Seven Wonders of the World.
Leaving from Fort Lauderdale, on January 5, 2024, the cruise will give passengers a taste of every corner of the globe.
"We are thrilled to finally unveil our world voyage," Carol Cabezas, president of Azamara, said in a statement. "With opportunities to visit the Seven Wonders of the World and other iconic sites such as the Great Barrier Reef, the Galapagos, and the Black Sea, we are allowing our guests to check off all their bucket list destinations in one sailing and to connect with more countries and cultures than ever before."
The price tag is anything but cheap, starting with a club interior room at $34,699 per person and going all the way up to a club world owner suite for $143,199. There are eight different levels of pricing, depending upon room selection.
"Not only are we taking our guests further, but we are also encouraging them to travel deeper with our unique overnight land experiences, designed to bring travelers to the heart of the destination and giving them enough time to appreciate its culture," Cabezas said.
The trip is being divided into 10 different segments, although it's more to help potential customers digest the trip's highlights. The cruise is meant to be purchased as a whole package.
Among the highlights:
Great Wall of China
The ship will dock, and passengers can go on a 3-night land excursion. They will visit Beijing, Tiananmen Square, other attractions, and the Great Wall.
Great Pyramids Of Giza
A shore excursion, passengers will be driven to Cairo, where they will meet up with an Egyptologist to guide them through the mortuary complex to the ancient Sphinx. They will also visit the Museum of Antiquities and cruise down the Nile River.
Taj Mahal
Another 3-night land excursion, travelers will be flown to New Delhi for sunrise and sunset visits to the Taj Mahal. Passengers will also explore Agra Fort and Itimad-ud-Daulah's tomb.
Christ The Redeemer
This 6-night land excursion will give passengers a chance to fully explore Rio de Janeiro, with a visit to the world-famous statue, a cable car ride to the top of Sugarloaf Mountain, and a trip to Iguazu Falls, one of the tallest waterfalls in the world. 
Chichen Itza
On this shore excursion, guests will fly over the Caribbean to Chichen Itza, where a tour guide will lead them through the ruins and highlight the Mayan culture.
Rome Colosseum
Another shore excursion will take visitors to the 2,000-year-old amphitheater outside Rome, where they will be treated to a private, small group tour.
Despite the high price tag, Azamara points out that booking includes $7,000 in onboard credit, business-class air travel, pre-voyage hotel stay, premium beverage packages, and other amenities valued at more than $22,000.
For those who are interested, booking begins online on December 7.
If you're interested in world cruises, check out these TravelAwaits articles: