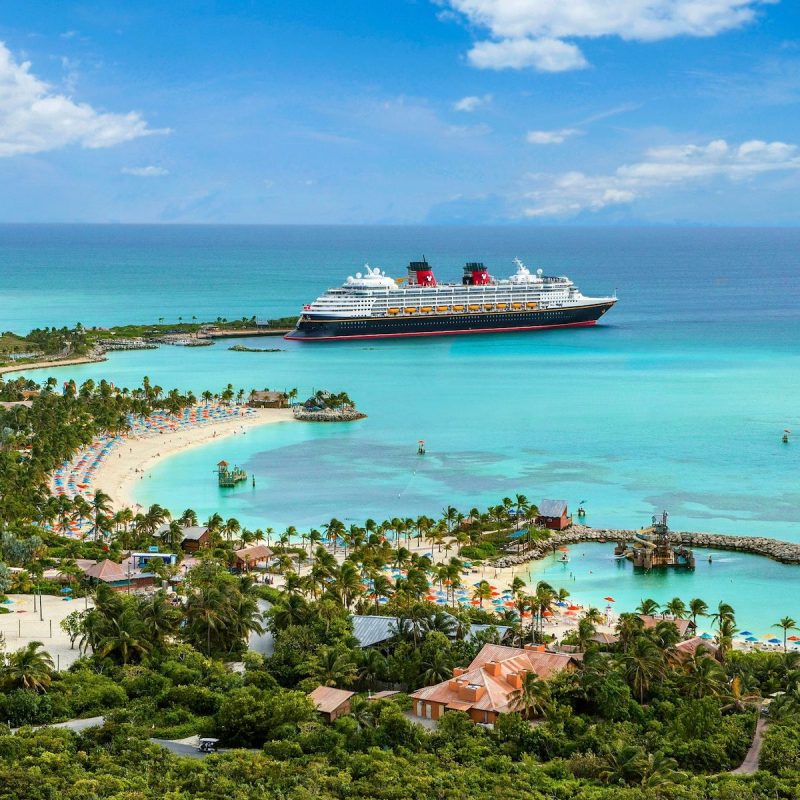 Disney Cruise Line has always been the one cruise line that caters to family vacations, so a change it quietly made this week will have major implications for its target demographic.
With COVID-19 vaccinations now approved by the Centers for Disease Control and Prevention for children ages 5 and up, Disney Cruise Line will now require all passengers in that category to be vaccinated to board their ships.
"Disney Cruise Line continues to require all vaccine-eligible guests to be fully vaccinated against COVID-19, as defined by the U.S. Centers for Disease Control and Prevention (CDC), at the time of sailing," it says on its website. "This will be a requirement for all guests (U.S. and international) ages 5 and up for sailings beginning on or after January 13, 2022."
Prior to this change, Disney required all guests 12 and older to be fully vaccinated to sail. Those under the limit or medically unable to get the vaccine are required to show proof of a negative test to board. The new rule simply lowers the age limit.
"The health and safety of our guests, cast members, and crew members is a top priority," Disney said. "Our focus remains on operating our ships in a responsible way that continues to create magic for all on board."
Others Likely To Follow
Disney is the first cruise line to institute this new policy, though industry experts expect others to follow fairly quickly.
"Disney Cruise Line's new vaccination mandate for kids is likely to boost consumer confidence from the family segment, which has been largely reluctant to return to cruising post-pandemic," Lebawit Lily Girma, a global tourism reporter at Skift — a travel industry trade publication — told Bloomberg News. "It's likely other cruise lines will follow as cruises plan to resume operations and sailing at larger capacities in 2022."
Last month, the CDC extended its conditional sailing order for cruise ships to January 15, 2022.
"The pandemic isn't over. We've seen what the delta variant can do," said Aimee Treffiletti, lead of the CDC maritime unit, according to The Hill. "Despite, you know, really what have been the best efforts of the cruise industry to provide a safer and healthier environment for crew, passengers, and communities, COVID-19 has still been a challenge, particularly with the delta variant."
Sailing With Disney
Passengers planning to sail on a Disney cruise are required to create an account on the Safe Passage website to upload their proof of vaccination or COVID-19 test results.
On the day of departure, guests will be required to show this proof, fill out a health questionnaire, and take a COVID-19 rapid test at the terminal paid for by Disney.
While on board, guests are required to wear face masks when indoors unless they are actively eating or drinking. Masks are not required while in outdoor settings or while in individual guest rooms.
Guests leaving the ship in ports of call are reminded to check the requirements of the country or territory where the ship will be visiting. Disney Cruise Line does have sailings to Mexico, Columbia, and a number of Caribbean islands with their own protocols.
For more news on Disney Cruise Line, check out these stories: