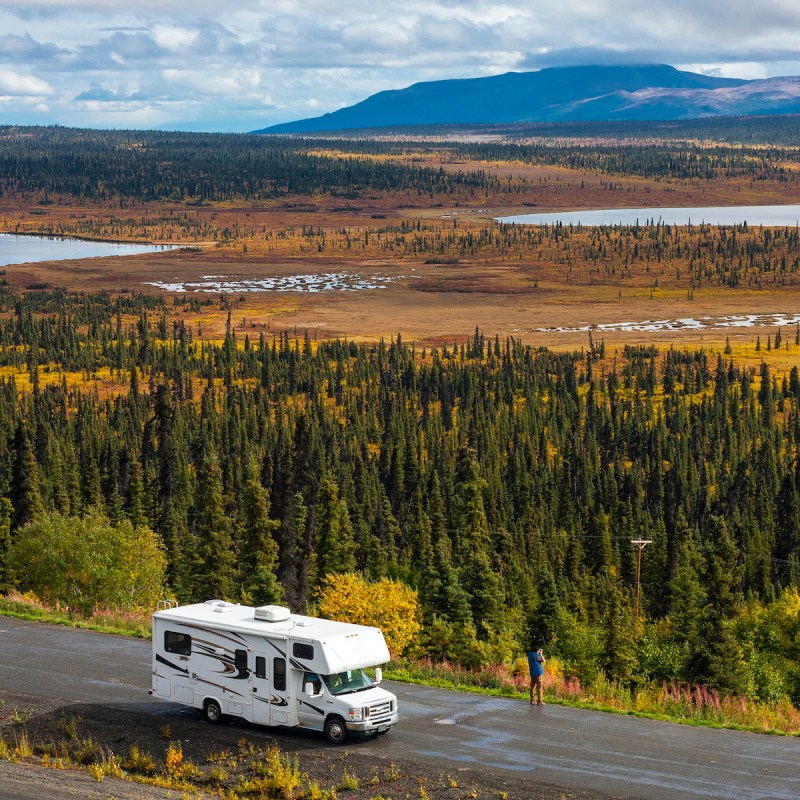 For eight glorious years, we took our 37.5-foot Class A motorhome full-time all across North America. We "conquered" 34 national parks, 35 national monuments, and hundreds of other national landmarks, state parks, homes of presidents, authors, and other movers and shakers, and other wonderful places. Why would we give up such a life? It was the envy of my family and friends.
The winters of the last 3 of those years we spent at Viewpoint, an RV and golf resort in Arizona. We had selected it over other resorts in two other states (I will write about how we made that selection in a later article). And one Christmas, we decided to take the next bold step and gift ourselves a change in traveling lifestyle. We bought a small, simple house and sold our RV.
What Led To Our Decision
By that time, we had visited seven Mexican states, 10 Canadian provinces, and 49 American states — had also gone to Hawaii but not using our RV, of course. We realized that we had essentially covered our North American bucket list, something already partly chronicled in my first travel book published in 2015.
Meanwhile, our travels abroad have mainly been about trips to my daughters' homes — they live in three separate countries: the U.S., Canada, and Australia. As we toured all the areas around where they lived, a thirst for the rest of this wonderful world set in. Besides, going home each time had become increasingly difficult. Enduring jet lag, we still had to haul our RV from storage, drive it back to Viewpoint, and refit it into the hook-ups. We couldn't just turn a key, drop our luggage, and plop into a comfy bed.
In addition, even if we met interesting people in the many campgrounds where we had stayed, more often than not we subsequently lost contact with them. It's a not-so-happy consequence of regularly changing our neighborhoods, even if we had liked our neighbors. It is one of the cons of the full-time RV cruising lifestyle.
During our winters in Viewpoint, we were adopted by campers on the RV section's 5500 Lane where we were regularly assigned. They included us in their tennis teams, golfing groups, and many social events. They became lifelong friends. Four of them had bought homes in the new golf community phase featuring great-looking, good-sized manufactured homes. We followed suit.
It all made so much sense.
How We Did It
We started to spend winters in Viewpoint to take care of health issues; we learned that we needed a central location where we could stay longer each year for our medical needs. The heart attack my husband suffered at a Florida campground is a horrific case in point. We had found an excellent family physician; after all, Arizona ranks well in terms of geriatric care. Our doctor also diagnosed my issues as mild hypothyroidism and mild hypertension. My husband got fitted with a pacemaker; I got my own prescription meds. We wanted him to take care of us until the end. We had to have a permanent home in Viewpoint.
We chose one of the houses that had been a model unit; builders gave us $5,000 worth of free upgrades included in the list price of $80,000. This gave us a 1,200 square foot three-bedroom unit, more than three times the space we had in the RV. In fact, when we moved in February of the following year, I almost got lost!
It was more perfect if that is possible than we had imagined. I finally had a bride's coveted experience of being carried over the threshold — at the youthful age of 70! We had quickly gone on a "never ending" honeymoon in an RV right after the wedding ceremony. Imagine how much fun we now had furnishing and decorating our little home — with tastes so different and attitudes so stubborn!
Selling our RV proved to be a cinch. Our cozy moving home had made us a solid couple and taken us to all corners of the continent. Now, sadly, It was going to go. We had bought it for $40,000, an 11-year-old Newmar Mountain Aire, one of the best brands and models in the market. On the day we listed it on Craigslist, it sold before 12 noon! Perhaps we asked too little for it; but with the $10,000 in hand, the math meant that our first home had cost us just $312.50 per month over the past 8 years. It was the best travel investment we could ever have made, with hefty savings to boot.
What The Change Gave Us
The change affirmed what we expected: a great new way of resting between trips and a brand new traveling lifestyle. There were even two bonuses.
The resort lifestyle community in Viewpoint gave us three clubhouses, two golf courses, an onsite restaurant and pro shop, four heated swimming pools, five hot tubs, two fitness centers, ten tennis courts, nine pickleball courts, a shuffleboard court, a ball field, multi-purpose rooms, ballrooms, craft rooms, fifty clubs, and weekly dinners, concerts, and dances. And our little home is just six houses away from the newest clubhouse, fitness center, pool, and hot tub, with the golf courses right after the clubhouse.
It is often good to make a change, especially if you are a traveler. We had wanted to explore more of the other continents. Well, the other part of our savings from cruising in an RV has been invested in timeshares for our new "traveling lifestyle with a base." So far, we have made trips to 28 countries, continue to have annual reunions with both of our families in resort destinations around the U.S., and enjoy an awesome all-inclusive winter vacation for 3 months each year in Mexico.
What we didn't expect, was that with more space in our home, lots of resort amenities in Viewpoint, and with Arizona endowed with great landmarks such as the Grand Canyon National Park — many of our favorite people have come to visit and stay with us for vacations. This has been the additional blessing of owning a home. Family and friends now have a place to go to be with us.
And when the pandemic upended our lives, our home became a great sanctuary for the tiny bubble I shared with my husband. In fact, we have added an Arizona room for writing and play. But I must admit, that I miss having the RV. Every time I see one going down a freeway or parked at Walmart, I sigh; especially when it became the safest way to travel during the time of COVID. But not my husband — he does not miss it, especially not the constant driving and frequent hooking-up.
I guess we can't have it all; not forever, anyway. And life always settles to being good again, and as the pandemic lifts, it is even getting better!
There are pros and cons to RV travel, and here are some other opinions: