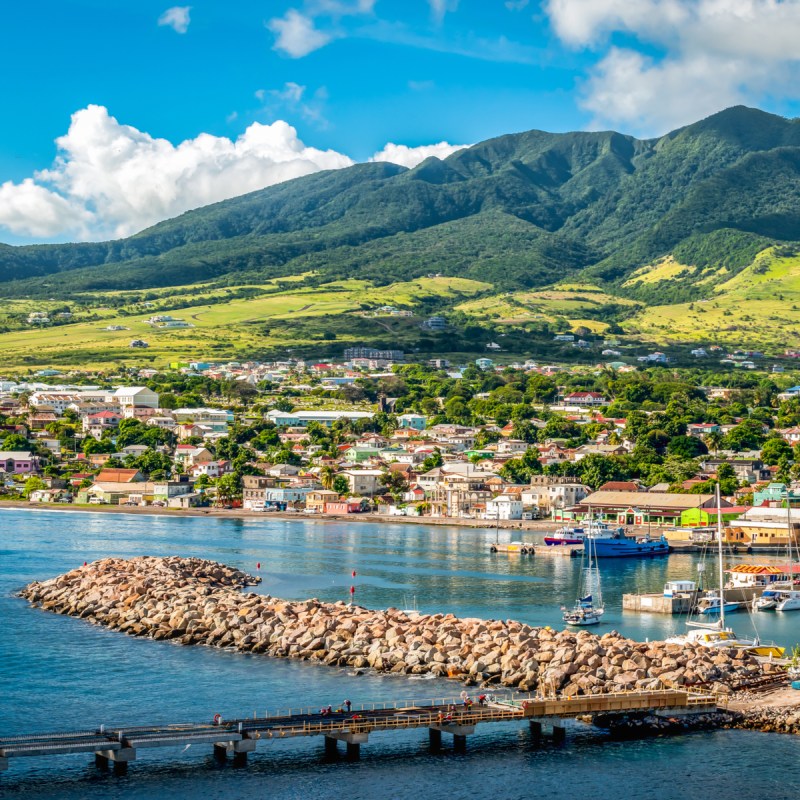 International travelers to St. Kitts can enjoy some great deals at popular resorts on the Caribbean island. But you'll need to be fully vaccinated against COVID-19 at least two weeks prior to your arrival, and you'll want to book your vacation by the end of the year.
With the Winter Escape promotion, these two luxury properties are offering the fifth night free and free breakfast for two each morning of your stay:
Park Hyatt St. Kitts Christophe Harbour
St. Kitts Marriott Resort & The Royal Beach Casino
You'll need to make your reservation before December 31, 2021, for travel now through April 30, 2022.
Other St. Kitts And Nevis Vacation Deals
A few other hotels on the twin-island Federation of St. Kitts and Nevis have their own Winter Escape discounts:
Royal St. Kitts Hotel: Stay 7 nights and pay for 5
Four Seasons Resort Nevis: Stay 4 nights and pay for 3
Montpelier Plantation & Beach: Get 25 percent off a "bed and breakfast" plan
The above packages have varying booking date guidelines. Click on the promotion for each resort on the Winter Escape page on the St. Kitts tourism website for more details.
St. Kitts Current Entry Requirements
In addition to being fully vaccinated against COVID-19, international travelers arriving by air must have a negative PCR test taken 72 hours prior to travel. All required documentation, which includes the negative test results, proof of vaccination, and immigrations/custom form, needs to be uploaded online.
Further, travelers need to have a hard copy of their immigration form, proof of vaccination, and COVID-19 test results upon arrival. A reservation at a Travel Approved hotel is required, as well as taxi fare for Travel Approved transportation to the hotel.
Upon arrival at your St. Kitts accommodations, you'll have to take a PCR test that will be scheduled through the hotel's concierge. This will cost you $150, and you'll need to stay on the hotel property — moving about freely there — until test results are returned within 24 hours. (Previously, the on-property quarantine period was nine days.)
Once negative results are received, guests can venture out on the islands of St. Kitts and Nevis. The island federation is known for its sublime scuba diving just offshore from its white sand beaches. It's home to golf courses, ziplining adventures, a scenic railway, and an eco park. Opportunities to hit the casino and shop for locally made products and crafts also abound.
Additional Reading: