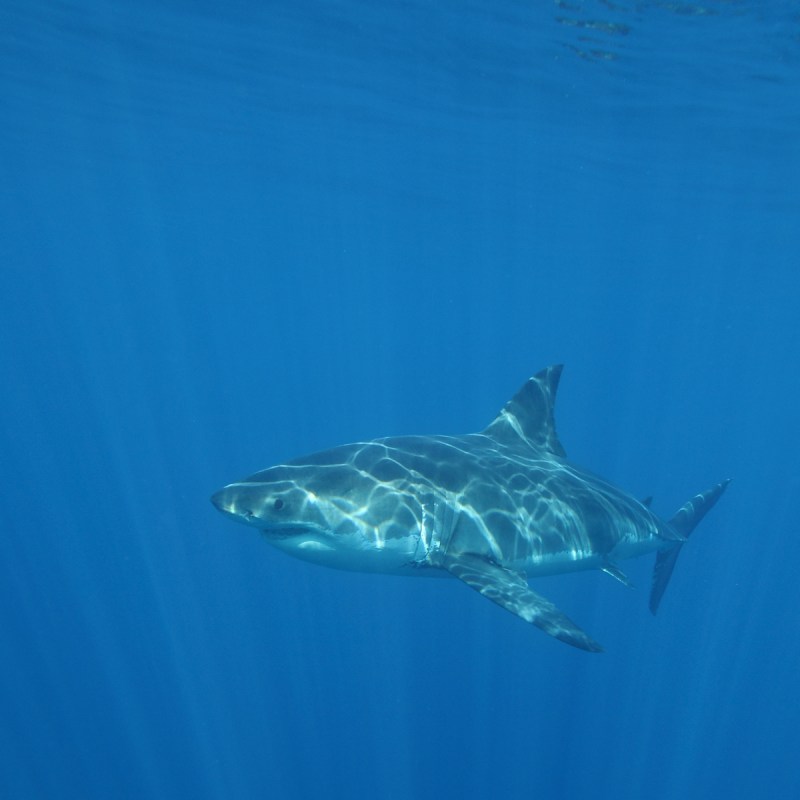 Marine biologists have hypothesized for years that shark attacks may be due to a case of mistaken identity. That is, the sharks think humans are either seals or sea lions.
New research conducted in Australia now supports that argument. In a study published last week in the Journal of the Royal Society Interface, researchers from Macquarie University in Sydney, Australia, found that humans who are swimming or paddle boarding do indeed look like seals and sea lions to juvenile great white sharks.
"They're not these mindless killers, but we just happen to look like their food," the study's lead author, Dr. Laura Ryan of Macquarie University, told The Guardian.
Great White Sharks
Great white sharks, which typically range from 5 to 15 feet in length, can weigh around 2.5 tons, National Geographic explains. However, individuals longer than 20 feet long and weighing up to 5,000 pounds have been found.
The sharks live in cool, coastal waters around the world. Their diet consists of other sharks, crustaceans, mollusks, sea birds, and, of course, seals and sea lions.
A Shark's-Eye View
"Surfers are the highest-risk group for fatal shark bites, especially by juvenile white sharks," Dr. Ryan, a post-doctoral researcher in animal sensory systems at Macquarie University's Neurobiology Lab, and a surfer herself, said in a statement.
To find out why, the scientists created "shark-vision models." Ryan explains: "We attached a GoPro to an underwater scooter, and set it to travel at a typical cruising speed for predatory sharks."
The researchers then studied and compared underwater videos of seals, sea lions, and humans swimming. They also used stationary and traveling cameras to study rectangular floats and humans paddling on surfboards.
Using a catalog of extensive shark neuroscience data, researchers applied filters to the video footage and created modeling programs to simulate how a juvenile white shark would see the movements and shapes of different objects.
"We found that surfers, swimmers, and pinnipeds [seals and sea lions] on the surface of the ocean will look the same to a white shark looking up from below, because these sharks can't see fine details or colors," Ryan explains.
How To Use The Findings
Previous Macquarie University research found that in the 101 years between 1915 to 2015, 835 people were bitten by sharks in Australian waters. Although the attacks were attributed to 12 different shark species, great white sharks, tiger sharks, and bull/whaler sharks were responsible for 75 percent of the attacks. Of those, 237 bites were inflicted by great white sharks, 160 were inflicted by tiger sharks, and 134 came from bull/whaler sharks.
While great white sharks can be dangerous, their population is also declining — mainly due to overfishing and accidentally getting caught in fishing nets, National Geographic reports. Consequently, the species is classified as vulnerable.
"Understanding why shark bites occur can help us find ways to prevent them, while keeping both humans and sharks safer," Ryan said.
Check out all of our Australia and South Pacific coverage, including: