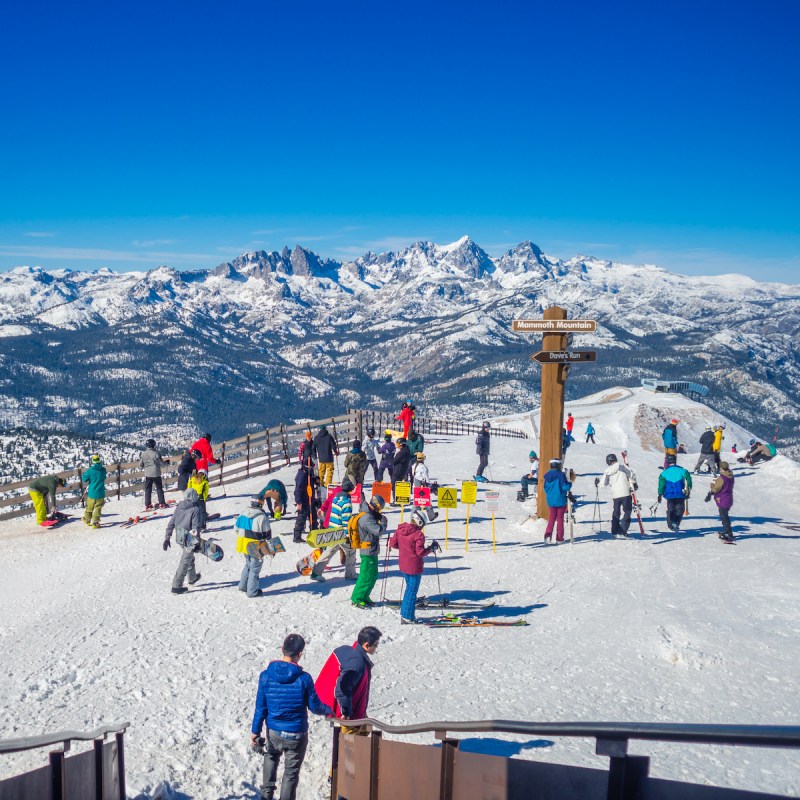 Here's a new way to celebrate Halloween in California's Sierra Mountains: A day of skiing.
Set to open in mid-November, early snow and another big storm on the way has led Mammoth Mountain to set an October 29 opening date for ski season.
The resort had received 17 inches of snow as of October 22, and a big storm was forecast for the weekend. That will give the mountain a deep enough base for skiing to begin next weekend, officials said.
Opened in 1953, this is just the 10th time Mammoth has started ski season in October.
Mammoth is located in Mono County in the central Sierras. It's about 250 miles directly east of San Jose, and 140 miles south of South Lake Tahoe.
The resort has rolled out a few plans for opening day, labeling it the Winter Kickoff Party.
Music and free coffee begin at 7 a.m. when the resort opens its doors. At 8:29 a.m., there will be a countdown to the start of the season, followed by the first chairlift breaking through a banner at 8:30 a.m. Then skiing and snowboarding begins.
Opening day will also include a beer toast, a live DJ on the main lodge sundeck, free T-shirts for everyone, and a Halloween costume contest.
The celebration will continue through the weekend.
Mammoth Mountain is getting a huge jump on other ski resorts in California, most located further north in and around the Lake Tahoe/Truckee region. At 11,000 feet, Mammoth is also more likely to get colder weather to allow for snow.
Among the more popular ski locations, some have announced opening dates and some are still to be determined:
Heavenly Valley (November 19)
Northstar (November 19)
Alpine Meadows (November 24)
Diamond Peak (December 9)
Bear Valley (TBA)
Homewood Mountain (TBA)
Sugar Bowl (TBA)
All of these dates are flexible, depending on Mother Nature. Be sure to read all our travel news and ski coverage.