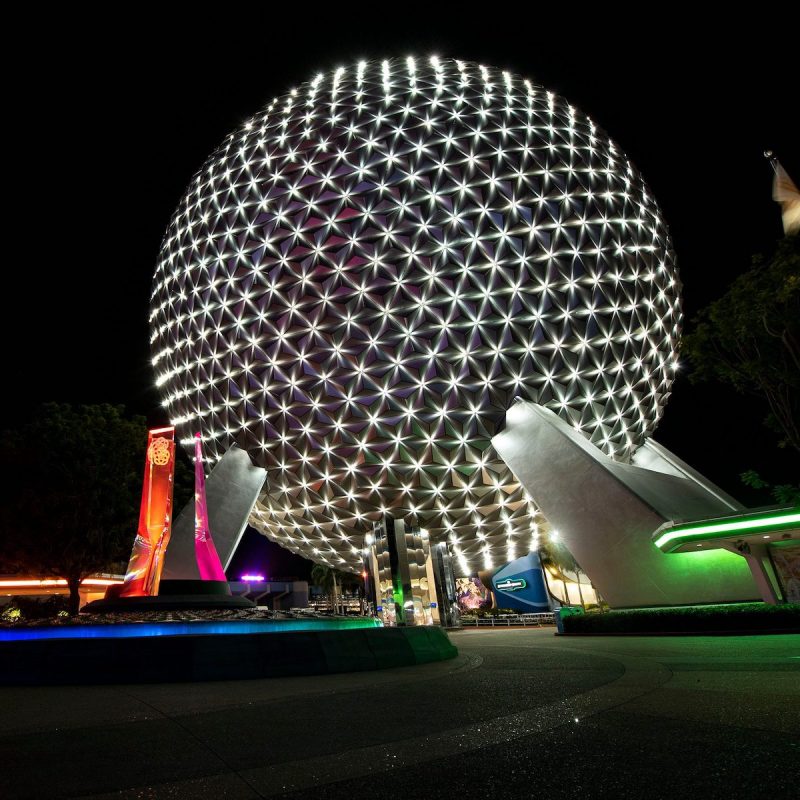 Disney leaked the news in September that the annual Candlelight Processional would be returning this year to EPCOT at Orlando's Walt Disney World Resort.
Now the first list of celebrity narrators has been released.
Each night during the holiday season, a celebrity narrator tells the biblical tale of Christmas, reading the story of Jesus' birth interwoven with songs from an orchestra and choir.
The event takes place November 26 through December 30 as part of EPCOT's International Festival of Holidays.
This year's initial list of celebrity narrators includes:
Nov. 29-Dec. 1: Chita Rivera, the veteran Broadway actress best known for roles in West Side Story, Chicago, and Kiss of the Spider Woman.
Dec. 2-4: Jodi Benson, the actress and singer better known as the voice of Ariel in The Little Mermaid franchise.
Dec. 5-7: Alton Fitzgerald White, the Broadway actor most known for playing Mufasa in Disney's The Lion King.
Dec. 11-13: Lisa Ling, the television journalist and host of This Is Life on CNN and a frequent co-host on The View.
Dec. 23-25: Steven Curtis Chapman, a Christian singer who is a five-time winner and 18-time Grammy Award nominee.
Dec. 26-28: Blair Underwood, the veteran TV and film actor known for his roles on L.A. Law, Sex and the City, and Deep Impact.
Dec. 29-30: Pat Sajak, the longtime host of Wheel of Fortune.
There are plenty of empty dates on the calendar, which Disney expects to fill in in the coming weeks.
Details are still pending on much of the lineup for the International Festival for the Holidays. If past years are any indication, there will be a variety of sights, sounds, and tastes celebrating the season around the world.
Dining packages
As part of the Candlelight Processional, Disney is offering a variety of dining packages to go with the event. Special menus and offerings will be part of the package at four restaurants at set prices:
Biergarten Restaurant in the German Pavilion ($62 adults; $35 children)
Coral Reef Restaurant in the Living Seas ($74 adults; $25 children)
Garden Grill Restaurant in the Land Pavilion ($71 adults; $46 children)
Rose & Crown Dining Room in the United Kingdom Pavilion ($63 adults; $25 children).
Reservations for the dining options will begin on October 26 and will include admission to the Candlelight Processional. Diners will enter the America Gardens Theater in a separate queue, with seating guaranteed.
Those without dining reservations will be seated at the processional on a first-come, first-served basis.
Those with or without dining reservations will also have to pay for admission to EPCOT.