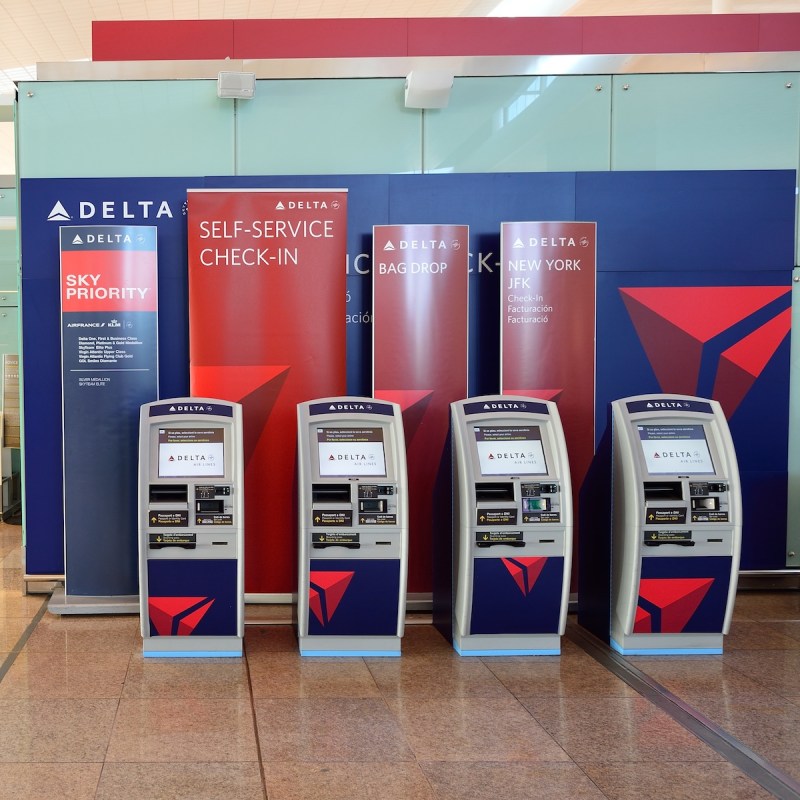 Airlines compile their own lists of passengers banned from their flights due to unruly behavior. Executives at Delta Airlines are calling for all of them to be shared to create a universal no-fly list.
"A list of banned customers doesn't work as well if that customer can fly with another airline," Kristen Manion Taylor, senior vice president of in-flight services, wrote in a memo to Delta employees Thursday.
Incidents of unruly passengers have skyrocketed during the pandemic, with the majority centered around passengers refusing to follow mask mandates.
"At Delta, we now have more than 1,600 people on our 'no-fly' list, and we've submitted more than 600 names to the FAA in 2021 as part of their Special Emphasis Enforcement Program," Taylor wrote. "We've also asked other airlines to share their 'no-fly' list to further protect airline employees across the industry – something we know is top of mind for you as well."
Mask Mandates
The Federal Aviation Administration has received 4,385 reports of unruly passengers in 2021, according to CNBC. Nearly three-fourths of the reports involved compliance with the mask mandate.
The FAA said incidents have been cut in half since a zero-tolerance policy was instituted. But with one incident happening per approximately 1,700 flights, the FAA says the figure is still too high.
"Let me be clear that any unruly customer behavior, and harmful actions against our team members, will not be tolerated," Eric Phillips, another senior vice president with Delta, said in the memo. "Anytime a customer physically engages with intent to harm, whether in a lobby, at a gate, or onboard, they are added to our permanent no-fly list."
Congressional Hearing
Delta officials were among those to testify at a congressional hearing Thursday on the surge in air rage. Delta and other members within Airlines for America urged stronger federal action on the issue.
Peter DeFazio, chairman of the House Transportation Committee, said alcohol is playing a role in many of the incidents. He in particular singled out airport concessioners, who are allowed to sell alcohol to go.
"Get a great big to-go cup with four shots in it and take it on the airplane. That needs to end," DeFazio said.
American Airlines and Southwest Airlines have stopped alcohol sales on their flights. Southwest CEO Bob Jordan told CNBC he expects that to remain the case until the mask mandate is lifted.
Two Incidents In Hawaii
While the congressional hearing was taking place, Hawaiian Airlines was experiencing a pair of incidents that caused pilots to reverse flights mid-air and return to Honolulu.
In the first incident, a passenger on a flight to Hilo allegedly punched a flight attendant in the chest and the back of the head while he was walking through the aisle picking up trash. The plane returned to Honolulu, and the passenger was arrested for third-degree assault.
Later in the day, another flight bound for Seattle turned around when a passenger refused to follow the mask mandate.
"Approximately two hours after takeoff, our captain was notified of a passenger who refused to comply with the federal mask mandate and caused a disturbance to other guests," Hawaiian Airlines spokeswoman Tara Shimooka told the Honolulu Star-Advertiser. "Out of an abundance of caution, the captain elected to return to (Honolulu) where local authorities met the aircraft upon arrival."
Incidents like these are why Delta is pushing for airlines to share their no-fly lists.
"Working with leaders across Delta, federal authorities, and other airlines, we will continue to engage and take action," Phillips wrote to employees. "Please know that above all, we have your back."