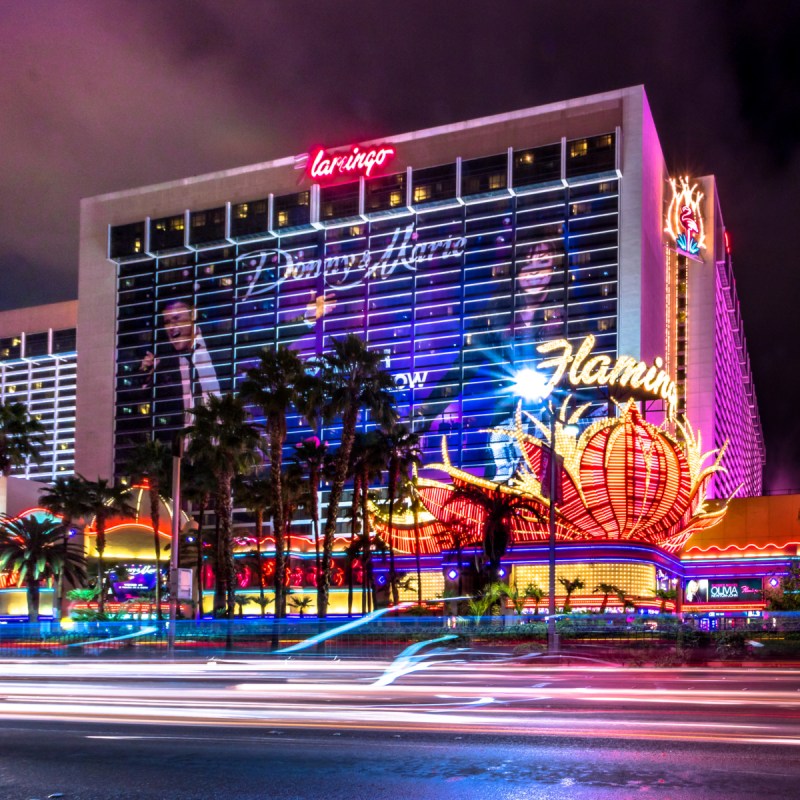 For the past decade, Donny and Marie Osmond have been a staple of Las Vegas entertainment, their faces plastered across the Flamingo Hotel overlooking the Strip.
When the pandemic arrived and entertainment shut down in Las Vegas showrooms, the brother-sister act ended their run. Now Donny is back — sans Marie — with his own show at Harrah's just one door down from his old venue.
Donny features music, a live orchestra, dancers, video segments, and a host of stories from a man who has spent more than 50 years in the entertainment spotlight.
"This type of show doesn't highlight just the new album or one specific part of my career," Osmond told the Las Vegas Review-Journal. "That's why the whole concept of when I started designing this thing was let's make it all-inclusive. Let's do everything I've done, which was pretty ambitious in a 90-minute show."
The show has become an instant hit on the Strip. Originally slated for a fall run at Harrah's, the show has already been extended for dates through November 2022.
Among the show's highlights is a 10-minute rap in which Osmond traces his entire career, from his start as a child on the Andy Williams Show, through the success of the Osmond Brothers, his own variety show with Marie, a victory on Dancing With The Stars, and more.
He also does a video tribute to the time he has spent on screen and on stage with his sister, who will show up from time to time at his solo show.
"Do you think there is any other option?" Osmond said. "In fact, I know exactly what I'm going to say at the beginning of the show. Everybody will know she's in the room. Right at the top of the show after she receives applause, applause, applause, I'm going to say something like 'We all know who's in the audience.'"
The show is a vintage-style Las Vegas performance, held in a showroom with booths and tables instead of standard theater seating. There are 68 tables and booths in the showroom, with eight rows of regular seats near the stage.
Caesars Entertainment calls the show "a dynamic, energy-filled musical journey of his unparalleled life as one of the most recognized entertainers in the world."
Tickets for the show begin at $65.