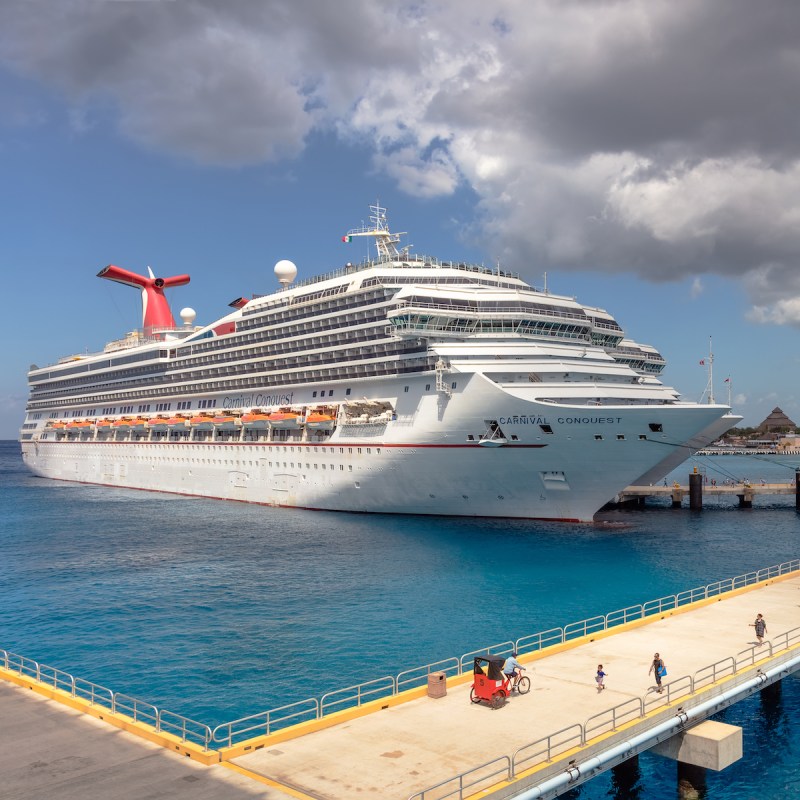 Carnival Cruise Lines has reversed course and will not be establishing coronavirus mobile testing centers at the ports for passengers to use prior to sailing.
Earlier this month, Carnival announced plans to establish the testing sites to give passengers a convenient location to get a COVID test. Carnival requires a negative test to board their ships. Those tests were previously needed within 72 hours of departure, but as of September 13, the Centers for Disease Control and Prevention (CDC) moved its recommendation to 48 hours.
"While we had previously raised the possibility of more on-site testing at your terminals, the logistics of making this service widely available to a large number of guests does not make this a viable option," CEO Christine Duffy wrote in a letter sent to passengers with upcoming trips booked.
The letter outlined other options for passengers to get their tests. This information is also included on a section of its website dealing with all of the coronavirus protocols on the ships.
Carnival had originally floated the plan of testing sites at its terminals after recognizing some passengers might have a difficult time finding a testing facility at their sailing departure.
"We realize some of our guests are having a challenge getting a pre-cruise COVID-19 test, especially with the new two-day window established by the CDC that goes into effect on September 13, 2021," Carnival had said on its website in a section now taken down.
Carnival had planned to make the testing sites available, but a private company would handle the actual testing and charge for the service.
Even before the plans were scrapped, Carnival said the mobile sites should be considered a backup alternative for passengers and urged them to find other locations.
Pre-boarding testing is one of the many protocols Carnival has established for passengers hoping to sail on one of its cruises. The procedures have been developed in consultation with medical experts and guidance from the CDC, Carnival said.
"We will continue to operate vaccinated cruises as defined by the CDC, including having our crew fully vaccinated," it said. "By doing so, Carnival is able to provide the optimal guest experience while at the same time protect the health and safety of our guests, crew, and the communities we visit."
Passengers must be fully vaccinated with exemptions limited to a small number of children under 12, and teens and adults with a medical condition who can provide written confirmation from their provider that they cannot be vaccinated for medical reasons.
Unvaccinated passengers must show proof of travel insurance to board and cannot go ashore in the ports of call on their own.
Many of the rules change depending upon the ports of call and the location of the ship's departure.