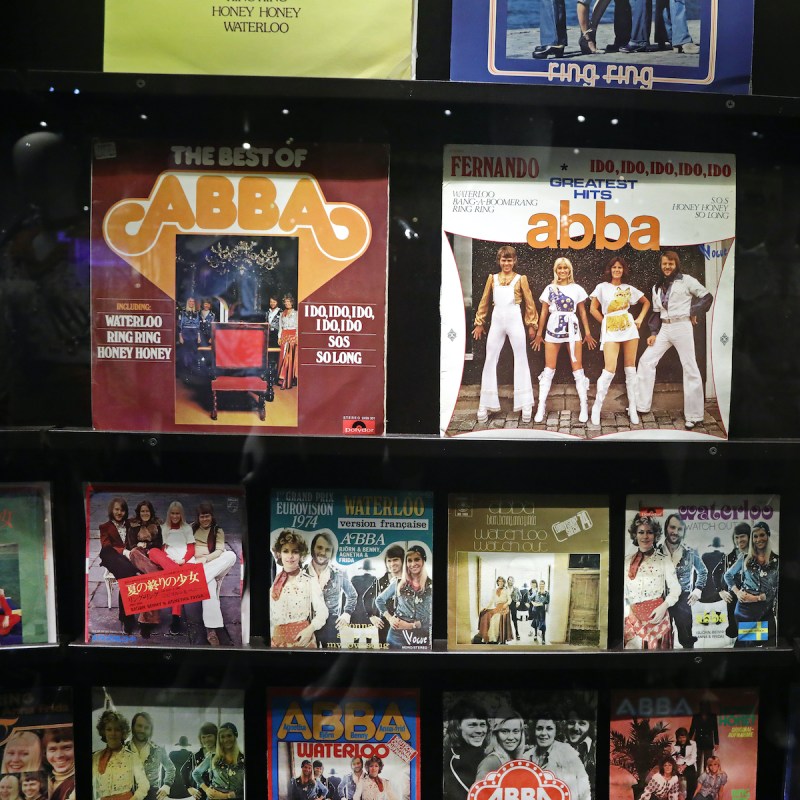 It's been nearly 40 years since the superstar Swedish singing group ABBA last performed together in public. But they just announced they're reuniting for a concert series in London.
Sort of.
They've reunited, yes, not only to prepare for the concert series slated to begin next year, but also to record a new album, Voyage, which will be released in full in November 2021.
But the band isn't planning to perform together live.
Rather, they've been working with experts in virtual reality technology to create digital avatars of themselves ("ABBA-tars") to perform virtually alongside a high-tech light show and a 10-piece band at the concerts that are currently scheduled to take place from May to October 2022 at a custom-built arena at London's Queen Elizabeth Olympic Park.
Tickets for the ABBA Voyage concert residency are on sale now — but are going fast.
Concert Showcases Group 'In Their Prime'
George Lucas' Industrial Light & Magic (ILM) visual effects company is behind the digital technology that will bring the group to life for the ABBA Voyage concerts. In a promotional video, ILM creative director Ben Morris said, "We actually create ABBA in their prime, 1979. We are creating them as digital characters that we will then be using performance capture techniques to animate them… and make them look perfectly real."
ABBA band members Agnetha Fältskog, Björn Ulvaeus, Benny Andersson, and Anni-Frid Lyngstad have already gotten together in a studio to capture their singing and dancing moves on camera, so ILM could accurately and authentically recreate their movements and mannerisms in the singers' three-dimensional concert characters.
The band, wearing skin-tight motion capture suits, "got on a stage, in front of 160 cameras, and almost as many VFX [visual effects] geniuses, and they performed every song in this show, to perfection, over five weeks, capturing every mannerism, every emotion, the soul of their beings," said producer Ludvig Andersson. "When you see this show, it is not a version of, or a copy of, or four people pretending to be ABBA. It is actually them."
"What you're going to see when you come to this show is us," said Benny Anderson.
See footage of ABBA working with ILM to create their ABBA-tars in this YouTube video.
Two Singles From The New Album Available Now
ABBA has recorded and released two singles from the new album Voyage: "I Still Have Faith in You" and "Don't Shut Me Down." The remainder of the album will be released November 5, 2021.
Pre-orders of the album are available here, where you can purchase limited-edition CDs and cassette tapes with your favorite ABBA band member on the cover. The album will also be available in vinyl records and via streaming services.
ABBA, whose members are now all in their 70s, shot to fame in 1974 after performing "Waterloo" to win the Eurovision Song Contest. Successive hits, among them "Dancing Queen," "Knowing Me, Knowing You," "Take A Chance On Me," and "The Winner Takes It All," propelled the band to superstardom before they disbanded in 1983.