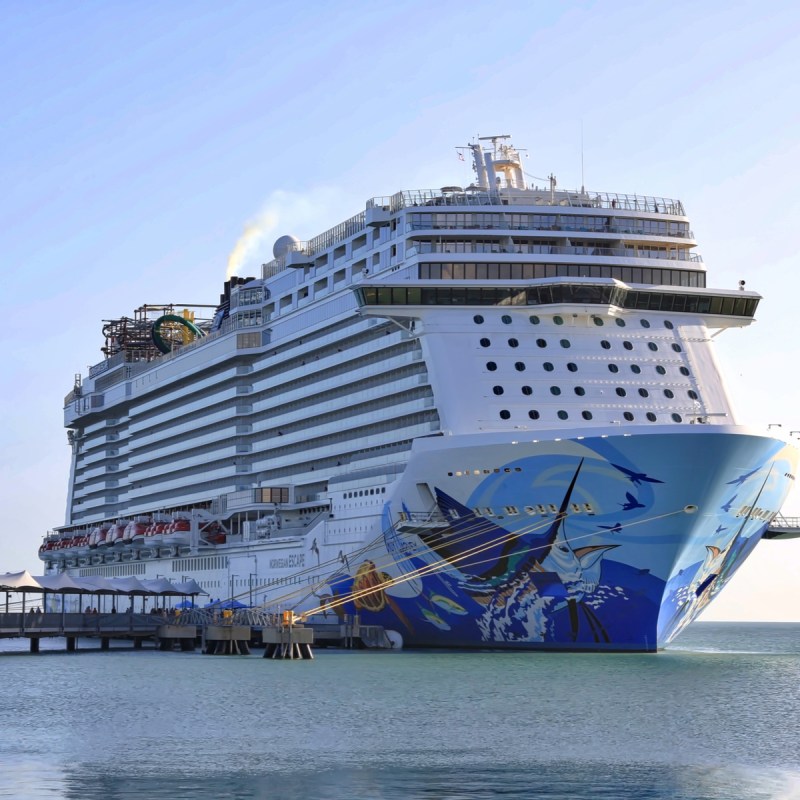 Norwegian Cruise Lines will continue to require all of its passengers to be fully vaccinated through the end of the year, extending a policy that was set to expire in October.
As part of the policy, Norwegian Cruise Line officials confirmed that children under the age of 12 — who are not eligible to be vaccinated — will not be allowed on their ships.
"The safety and security of our guests, crew and communities we visit is our number one priority," Norwegian said in a statement. "In order to provide the safest cruise experience possible, all guests and crew will need to be fully vaccinated for all sailings with embarkation dates prior to December 31, 2021."
The company went on to say that minors who have been vaccinated are welcome to sail on its ships, but not those who either have not or are not eligible for vaccinations.
"We look forward to the day when we can safely welcome these guests back on board our ships, when the public health environment allows us to modify our protocols accordingly," Norwegian said.
Required Documents
Proof of vaccination at least two weeks prior to sailing is just one of the many documents passengers must have to board a Norwegian cruise. Passengers must also have:
Any documentation required from the country where you are embarking the vessel. This could include proof of a negative COVID-19 test result for entry into the country and will vary by departure country and is the responsibility of the guest.
Negative COVID-19 antigen test result prior to embarkation, which will be administered and paid for by cruise line
Completed health questionnaire
Typical travel documents, including passport or any visas as required by the departure country
Any documentation required from the country the guest is traveling to after the cruise. This could include but not be limited to proof of a specific negative COVID-19 test result. These requirements will vary by country and will be facilitated by Norwegian Cruise Line during the sailing at the guest's request.
Fighting Florida Law
Norwegian has fought to maintain its protocols regarding vaccinations. A federal judge sided with the cruise line earlier this month in a lawsuit against the State of Florida, which has attempted to ban any business from checking vaccination status of its customers. The decision cleared the way for Norwegian's first cruise out of Florida since sailings restarted left Miami on August 15. Governor Ron DeSantis said the state will appeal the ruling.
"It's beyond bizarre. It's shameful," Norwegian CEO Frank Del Rio told Yahoo Finance. "I mean, come on, give it up. This is a pandemic we are talking about. People are dying every day. Florida now is the epicenter of the epicenter. What does it take for common sense to rule?"
Del Rio said there should be a similar vaccine mandate nationwide.
"Can you imagine if 700,000 people died of anything other than COVID, the outrage that there would be, what government would do to stop that?" Del Rio said.
Editor's Note: For more on cruises, check out our cruises and sailing category.