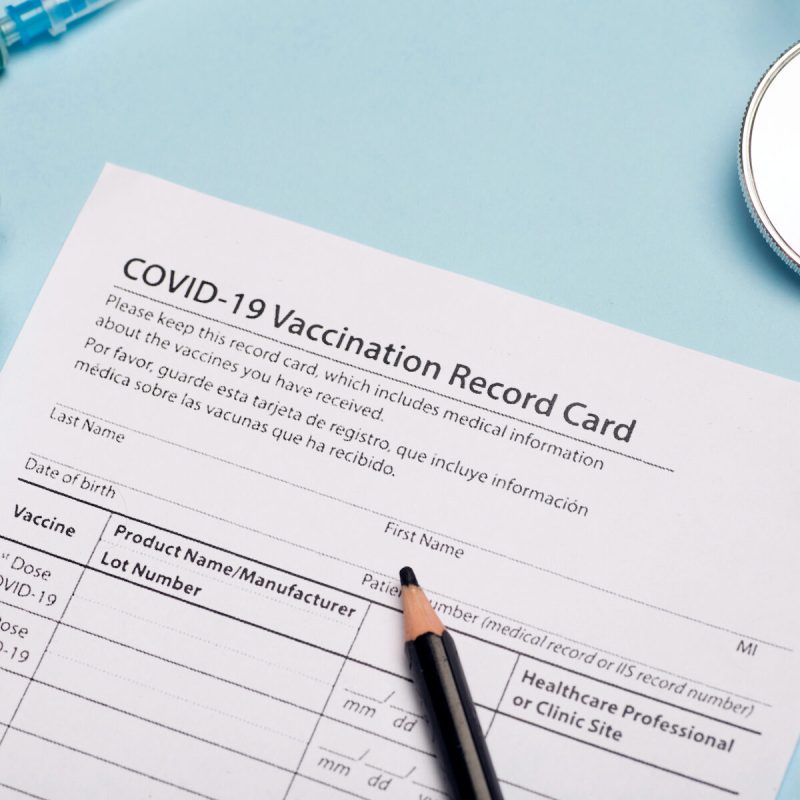 Two travelers have been fined nearly $20,000 after attempting to cross the U.S.-Canada border with falsified COVID vaccine records.
According to a news release from Canadian officials, two passengers on a flight from the United States to Toronto during "the week of July 18" received four fines each "for non-compliance with entry requirements."
Officials say the travelers provided falsified information relating to both their proof of vaccination credentials and their pre-departure tests. They also did not comply with the on-arrival testing requirements or plan to stay at a required Canadian government-authorized accommodation. These four fines totaled $19,720 per traveler.
According to Newsweek, the Public Health Agency of Canada says the fined travelers are both Canadian citizens and "the only instances since July 5th of fraudulent documents detected at the border."
On July 5, Canada began to loosen its rigid border-crossing restrictions, which have banned non-essential travel since March 2020, by allowing travelers permitted to enter the country to bypass a multi-step quarantine process by providing proof of vaccination. Those authorized to cross the border must electronically upload proof of vaccination into the ArriveCAN system before they enter the country.
If a traveler is not fully vaccinated, they must instead remain in a government-authorized residence for 2 weeks, as well as pass multiple COVID tests.
The two fined travelers got in trouble for both of these entry options, as they both forged the documents to the bypass process, as well as had no plans to quarantine at an authorized residency.
Canadian officials released a statement reminding travelers that restrictions and questionnaires are not just a request from airports, but rather actual Canadian law. This means answering questions untruthfully or forging submitted documents is a serious offense with potential fines and criminal charges.
While these two travelers left with $20,000 worth of fines, both the Quarantine Act and the Criminal Code for forgery make vaccine status forgery susceptible to fines up to $750,000, 6 months imprisonment, or both.
The Canadian government has processes in place in order to catch anyone else attempting to break these laws. Border services officers received training in authenticating physical and electronic vaccination receipts, and ArriveCAN is an automated service capable of reviewing uploaded vaccine documentation.
While COVID-era border restrictions show no sign of going away any time soon, Canada plans to begin allowing fully vaccinated Americans to enter the country this month.