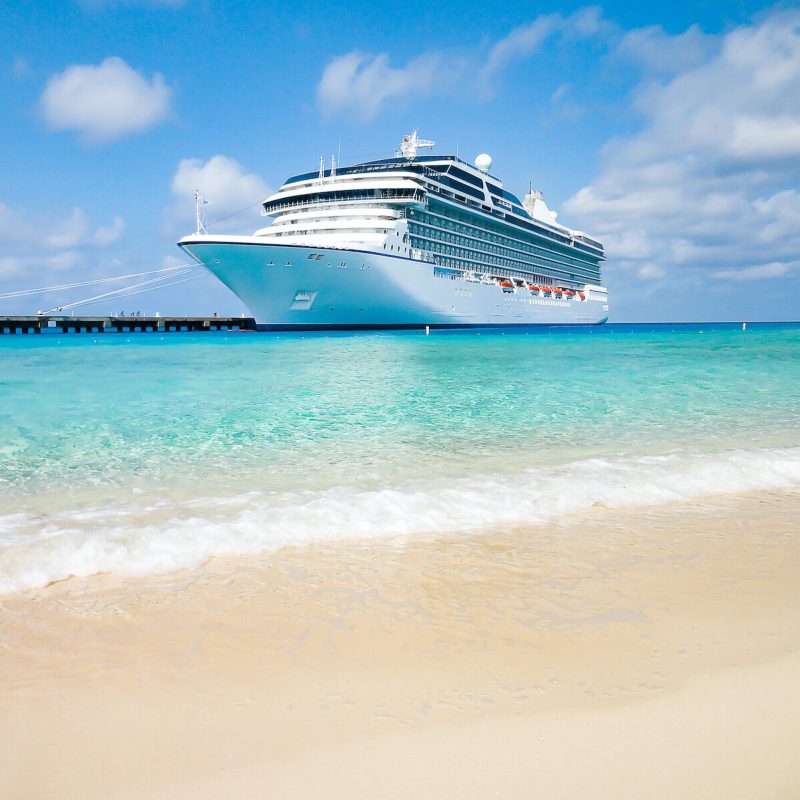 Cruise liner Royal Caribbean Group has announced that all passengers on ships sailing from U.S. ports must now provide proof of a negative COVID-19 test result prior to boarding. The requirement applies to all passengers over the age of two regardless of their vaccine status.
The policy change comes as COVID-19 case counts continue to rise across the U.S. — driven at least in part by the highly transmissible Delta variant. Royal Caribbean made the change "In an abundance of caution, and to ensure that our guests, crew, and the communities we visit remain healthy," an article on Royal Caribbean Blog explains.
New Requirements
Beginning last weekend and running through August 31, all passengers over the age of two on sailings of 5 nights or longer must provide proof of a negative COVID-19 test result at check-in. The test must have been administered no more than 3 days prior to sailing. Importantly, either PCR or antigen tests are acceptable.
"All other testing requirements and policies are still in place," Royal Caribbean said in a statement, the Royal Caribbean Blog article explains. "This is an additional layer of precaution to ensure the safety of everyone onboard. We will continue to monitor public health circumstances as they evolve and make necessary adjustments to our protocols."
A Possible Chain Of Events
Although the event was not specifically cited by Royal Caribbean, the boarding policy change was announced the same day the company reported that six passengers who sailed on a Royal Caribbean ship tested positive for COVID-19 near the end of their cruise.
The four adults and two minors were on the Adventure of the Seas ship for a 7-day trip that had sailed out of The Bahamas, according to Royal Caribbean spokeswoman Lyan Sierra-Caro, an Associated Press article reports. The passengers were tested during routine testing while the ship was at sea.
All six passengers are U.S. citizens. The adults, who were not traveling together, were all vaccinated against COVID-19, Sierra-Caro said. The two minors, who were in the same group but were not traveling with any of the four adults who tested positive, were not vaccinated and did not show symptoms, she continued.
The passengers were quarantined, and the people traveling with them were traced and subsequently tested negative, Sierra-Cano said. She also explained the passengers will be flown back to the U.S. on private transportation at Royal Caribbean's expense. They do not need to quarantine in the Bahamas.
Know Before You Go
The U.S. Centers for Disease Control and Prevention has issued a "Level 3: High Level of COVID-19" warning for cruise ship travel because "the chance of getting COVID-19 on cruise ships is high since the virus appears to spread more easily between people in close quarters aboard ships."
If you are planning a cruise, be sure to check with the cruise line company in the time leading up to your cruise as boarding requirements may change.
For more about cruises, be sure to read all of our Cruises and Sailing coverage. You can also find all of our The Bahamas coverage here.