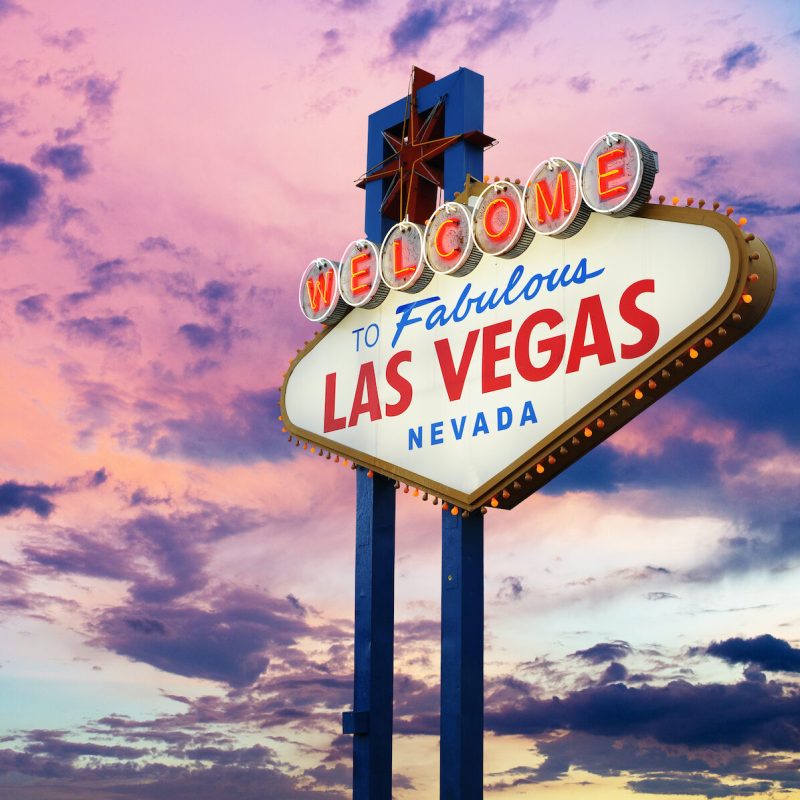 Case counts of COVID-19 in Nevada — and Las Vegas in particular — are rising quickly due to the spread of the highly transmissible Delta variant. Due to current conditions, officials in other states and metropolitan areas are now warning residents to avoid travel to Las Vegas and Nevada.
COVID-19 In Las Vegas
The entire state of Nevada is listed as a "high transmission state," according to the Community Profile Report from the White House. Additionally, Clark County, home to Las Vegas, has been listed as an "area of concern" and "sustained hotspot" for coronavirus transmission.
Nevada's daily average of new COVID-19 cases is 897, which is up 26 percent over the past 14 days, according to The New York Times. Clark County continues to fuel the growing number. Indeed, nearly 88 percent of Nevada's new COVID-19 cases are in that county, 8 News Now (Las Vegas) reports.
It should also be pointed out that 44 percent of all Nevadans are fully vaccinated against COVID-19, however, in Clark County, 41 percent of residents are vaccinated.
Kauai, Hawaii
To prevent the spread of COVID-19 in Kauai, Hawaii, Kauai's mayor now publicly warns against travel to Las Vegas due to its high infection rates. "I know Las Vegas is a popular destination but it poses significant risks," Mayor Derek Kawakami said at a press conference, KITV Island News reports.
Las Vegas "poses significant risks," Kauai's branch of the Department of Health also warns.
"The popular activities are largely indoors and can be crowded. Also, visitors stay indoors for prolonged periods, mingling with others from all over the country," according to a Department of Health statement. "Masks are not required. The result is a set-up for the spread of COVID-19."
Hawaii's Lieutenant Governor, Josh Green, goes a step further, saying, "If you're not vaccinated, you're coming back with COVID," Khon2 (Honolulu) reports. "You'll give it to your children, and you'll give it to your wife. That whole thing about 'what happens in Vegas, stays in Vegas,' isn't true with COVID-19."
Los Angeles
Although California is still considered to have a "moderate" community transmission level, Los Angeles County's top health official now recommends that residents reconsider traveling to Nevada and other states where COVID-19 rates are increasingly high.
Speaking to the Los Angeles County Board of Supervisors last week, L.A. County Health Officer Dr. Muntu Davis cited a "concerning" number of new cases in Clark County, Nevada, as well as other states.
"I do want to recommend — especially if you're unvaccinated — reconsidering travel to places where the seven-day COVID-19 case rates are increasingly high, like our neighbor Nevada, but also Missouri, Florida, Arkansas, Louisiana and others," Dr. Davis said, the Los Angeles Times reports.
Chicago
The Chicago Department of Public Health (CDPH) recently added Nevada — but also Florida, Louisiana, and the U.S. Virgin Islands to its Travel Advisory due to their growing number of COVID-19 cases.
Inclusion on the Travel Advisory list means unvaccinated individuals traveling from those states or territories are advised — but not required — to obtain a negative COVID-19 test result no more than 72 hours prior to arrival in Chicago or quarantine for a 10-day period upon arrival in the city.
"We remain well below our peak rates, but these recent increases are concerning," CDPH Commissioner Allison Arwady, M.D., said in a press conference. "But what we have said all along hasn't changed: If you want to protect yourself, your loved ones, and your community, get vaccinated."
Know Before You Go
The state of Nevada has now imposed a mandate that requires everyone – whether they are vaccinated or not – to wear masks indoors in public places in counties that have high rates of COVID-19 transmission. That includes Clark County, which means masks are required in Las Vegas.