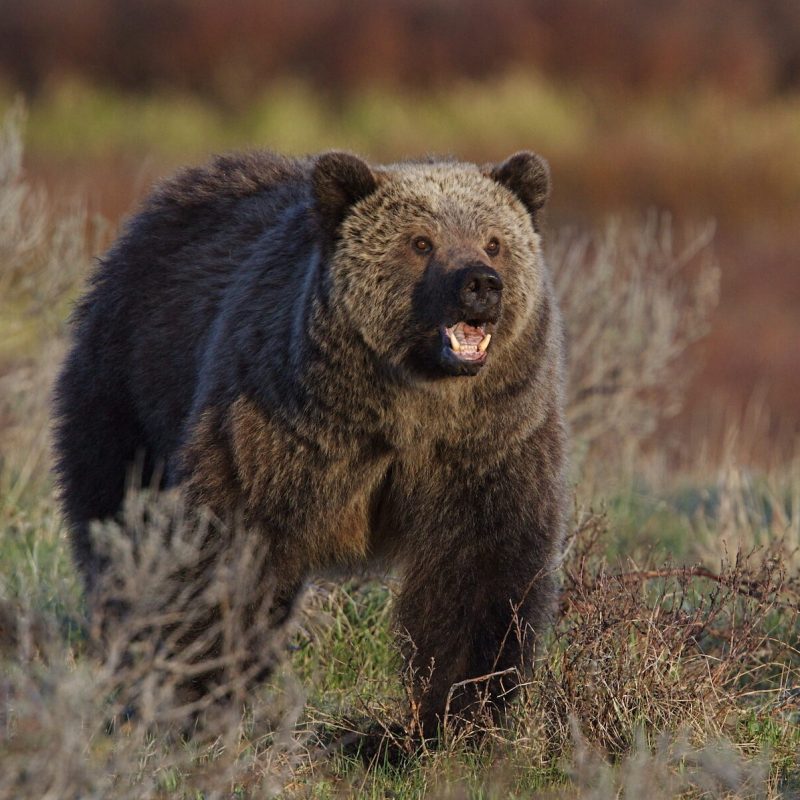 A 50-year-old woman from Idaho has been fined more than $5,800 for leaving garbage and drinks in a campsite in Grand Teton National Park.
The problem is that the food and drinks attracted a grizzly bear, which then had to be captured and relocated by rangers in hopes that the bear can now avoid humans. If the bear now associates humans with food, it can lead to another incident. If that happens, the bear will need to be euthanized so it doesn't pose a danger to humans.
"Irresponsible behaviors have consequences, and many times it is the wildlife that pays the ultimate price," Grand Teton National Park Superintendent Chip Jenkins said in a statement. "We all have responsibilities to preserve and protect the incredible wild animals of Grand Teton National Park and the Greater Yellowstone Ecosystem."
An Unnecessary Incident
The Grand Teton campground has multiple warning signs about bears and proper food storage. It also has bear boxes in which food and other items can be stored.
Despite the warnings, the Idaho woman failed to properly store garbage and beverages, which attracted the 2.5-year-old grizzly. Neighboring campers took photos and videos of the grizzly bear while it was in the woman's campsite rummaging through the trash and other food items,
Acting United States Attorney Bob Murray explained while announcing the sentencing.
The restitution of $5,826.99 for improper food storage, which is a misdemeanor offense in Grand Teton, covers the cost of locating the bear, tranquilizing it, and relocating the bear by boat to another area of the park. It also covers the cost of a GPS collar, which is now necessary so rangers can track the bear.
Be Bear Aware!
There are numerous black and grizzly bears in Grand Teton. The National Park Service (NPS) warns that you may encounter a bear anywhere, at any time in the park. In fact, some of the most popular trails pass through excellent bear habitat.
Here's how to "Be Bear Aware." All items that have an odor should be stored in a bear-resistant food storage locker or in a hard-sided vehicle with its doors locked and windows closed when the items are not in immediate use. The NPS also warns that it is not safe to leave coolers in the back of a truck or strapped to a vehicle's roof rack.
"If it has a smell, please take care and lock it up! If in doubt, store it," the NPS advises. "Immediately report careless campers and all bear sightings to the campground kiosk or nearest ranger."
You can learn more about being Bear Aware at Grand Teton here.
Be sure to read all of our Grand Teton National Park and neighboring Yellowstone National Park coverage. There have been several bear incidents in North Carolina this summer as well. You can read about them and subsequent bear warnings here.