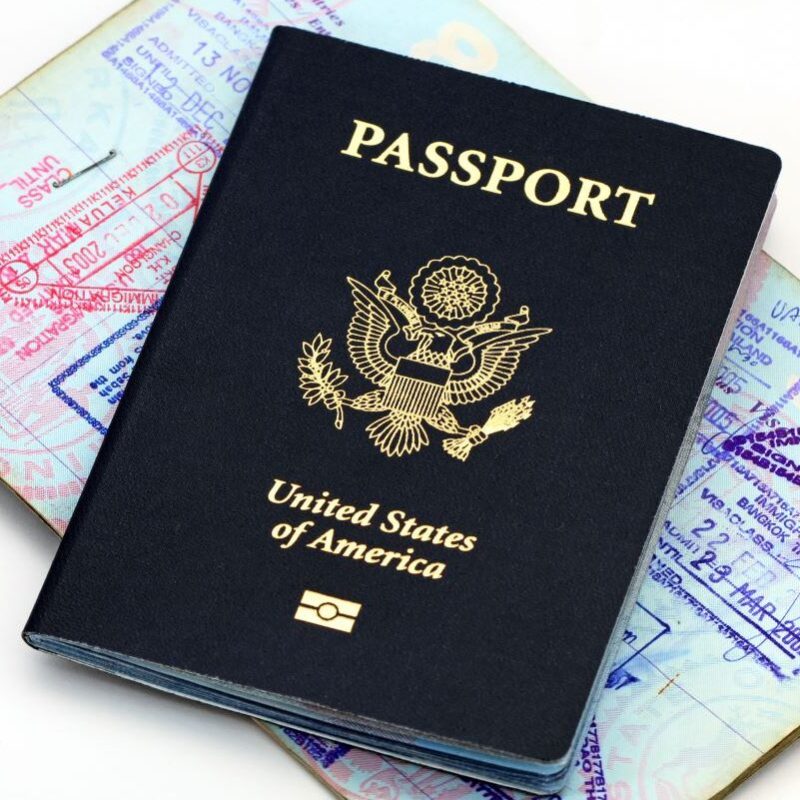 Americans without a current valid passport may not be able to travel abroad again until the end of the year.
According to the State Department, Passport Services has a backlog of more than one million applicants, largely due to the pandemic. COVID-19 safety restrictions reduced staffing and impacted the passport processes at both domestic facilities and overseas embassies and consulates. Now, as restrictions are beginning to lift, travelers are still suffering the consequences of the past year.
"Currently, our wait time for both new and renewal routine passport applications can be up to 18 weeks, and that includes our processing time, the initial internal intake of the applications, and mailing," Deputy Assistant Secretary for Passport Services Rachel Arndt explained on Wednesday.
With a wait time of up to 18 weeks, applicants who apply today may not see their new passports until November. The wait times have more than doubled since pre-pandemic days when passport application turnaround averaged only 6-8 weeks. And while the department does offer expedited passports for a $60 fee, the wait can still be up to 3 months.
The department is attempting to tackle the backlog — applications somewhere in the range of 1.5 million to 2 million — by easing the former safety precautions in their offices and returning staff levels to pre-pandemic numbers. The State Department has plans for 150 employees to return to 21 different agencies throughout the United States. They are also looking into increasing government and contractor staff.
Part of the delay comes from just how involved the passport approval process is. Unlike many workers around the country, State Department employees couldn't process passports from the comfort of their own homes.
"Passport specialists need to be physically present in the office to process the passports," Arndt explained. "What we have for our issuance process, we require a connectivity to systems and databases that are currently only accessible from within our facilities. And, of course, the physical printing and mailing of the passport books and cards occurs from our facility."
Another reason for such a backlog is the uncommonly high number of travelers requesting a new or renewed passport. As vaccines became available and travel restrictions started loosening, the number of passport applications began to soar to a much higher rate than normal. This high influx of interest in traveling abroad has turned out to be one of the reasons so many people are finding themselves unable to do so.
"U.S. citizens who wish to travel overseas this summer and do not currently have a passport may need to make alternate travel plans," Arndt said. While the department is aiming to address the backlog and return to normal wait times, it will likely not happen any time soon. "We really encourage folks to apply for or renew their passport at least six months ahead of when you'll need one to avoid any of those last-minute problems."