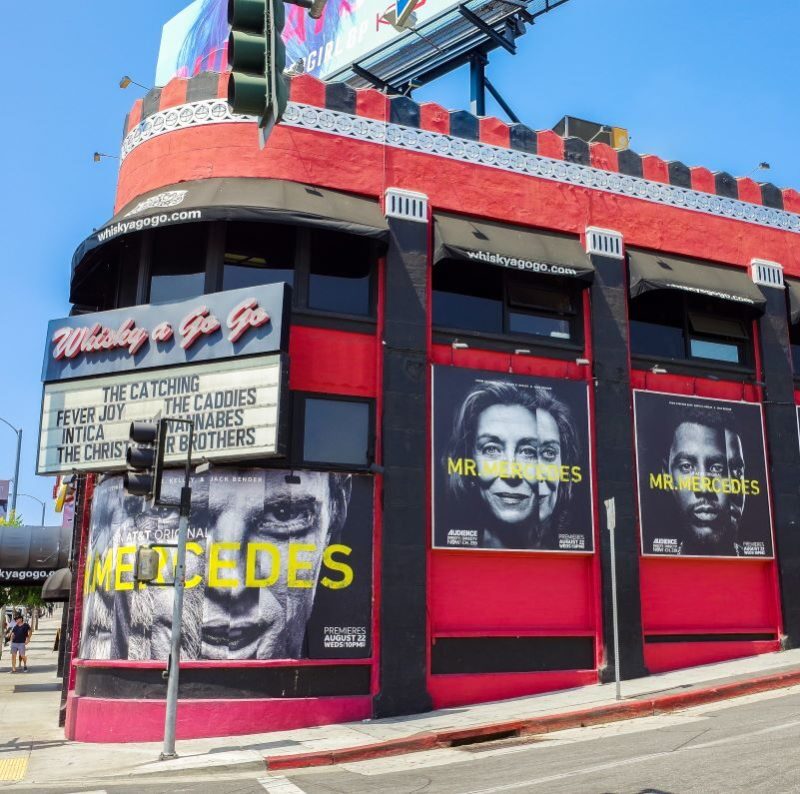 Rock 'n' roll fantasy camps have been around for a few decades, but the company behind some of the most popular ones is putting a new twist on a special gathering in January. This one will be only for women, with all of the mentors, instructors, and staff exclusively women as well.
And the mentors are quite the list of iconic rockers.
Nancy Wilson of Heart, Kathy Valentine of the Go-Go's, Melissa Etheridge, and Orianthi are already signed on for the camp, set for January 27 through 30 in Los Angeles. Additional mentors will be named in the coming weeks to add to the list, and with next year's Grammys taking place that same weekend in Los Angeles, some surprise guests are promised.
"The Rock 'n' Roll Fantasy Camp is always a joy to do," said Wilson, who teamed with her sister Ann Wilson in the 1980s to form Heart, and were inducted into the Rock 'n' Roll Hall of Fame in 2013. "Looking forward to the first ever all girl camp this year. It ought to be extra cool and extra fun."
Valentine is excited to be part of her first in-person camp, having done a virtual edition in 2020. Her musicianship was at the heart of the Go-Go's, who are being inducted into the Rock 'n' Roll Hall of Fame this year.
"How cool is this? My first in-person rock fantasy camp experience will be with the first women-only fantasy camp," Valentine said. "One of my favorite things about the virtual one I did last year was getting the opportunity to encourage, inspire, and share what I've learned in my career with campers."
What Is Rock 'n' Roll Fantasy Camp?
Rock 'n' Roll Fantasy Camp was started in the late 1990s to give fans a chance to connect and jam with their musical heroes. Participants of any skill level are welcome, and they are paired up into bands to get advice and feedback from their mentors and counselors, create memories, and immerse themselves in music for 4 days.
Campers spend the initial days being taught by some of the top touring musicians before working their way up to getting on stage with the mentors for a final performance jam session to be held at the famed Whiskey a Go-Go on Sunset Boulevard.
Counselors for the all-female camp include guitarists who have toured with P!nk, Prince, Michael Jackson, Gwen Stefani, Cher, Jackson Browne, David Crosby, and more.
"Camp becomes an emotional and life-changing experience for both campers and rock stars, as you witness transformations in people both musically and emotionally," said Britt Lightning, lead guitarist for Vixen and head counselor at the camp.
What Happens At Camp?
The women's only camp is designed as a safe, non-competitive environment. Organizers hope participants will increase their skills and confidence while realizing some bucket-list dreams.
"It's so inspiring having organizations such as the Rock 'n' Roll Fantasy Camp embrace and support women in the music industry," said Etheridge, a multiple Grammy winner who is serving as a mentor for the first time. "I'm looking forward to meeting the campers and collaborating with everyone there."
The camp is open to everyone, regardless of ability or instrument. Campers can play guitar, drums, keyboards, bass, or sing. When signing up, campers will be placed with other like-minded, similarly skilled participants.
"I'm so excited to be a part of Rock 'n' Roll Fantasy Camp again," said Orianthi, the longtime guitarist for Michael Jackson who is considered one of the best players in the world. "Can't wait to share some of my stories and hopefully inspire more campers to rock on and never give up."
How Much Does It Cost?
Rock 'n' Roll Fantasy Camp isn't cheap. The cost for the camp, which includes housing and meals, is $5,599 if booked before the end of July, and $5,999 after that. A deposit of $599 will hold your spot. There is also a package specifically for beginners to allow them to enjoy the experience without being intimidated by more advanced musicians.
There are also add-ons available for things like photography packages and an autographed guitar from your mentor.
Campers can reserve a spot on the camp's website.
Other Opportunities
There are also three other camps coming up, open to men and women:
November 11-14, 2021, in Hollywood, Florida, featuring Richie Faulkner (Judas Priest), Nicko McBrain (Iron Maiden), Dave Mustaine (Megadeath), and Steve Morse (Deep Purple).
December 2-5, 2021, in Hollywood, Florida, featuring Joe Perry (Aerosmith), Tico Torres (Bon Jovi), and Vernon Reid (Living Color).
March 31-April 3, 2022, in Las Vegas, featuring Rudolf Schenker (Scorpions), Mathias Jabs (Scorpions), and Sebastian Bach (Skid Row).