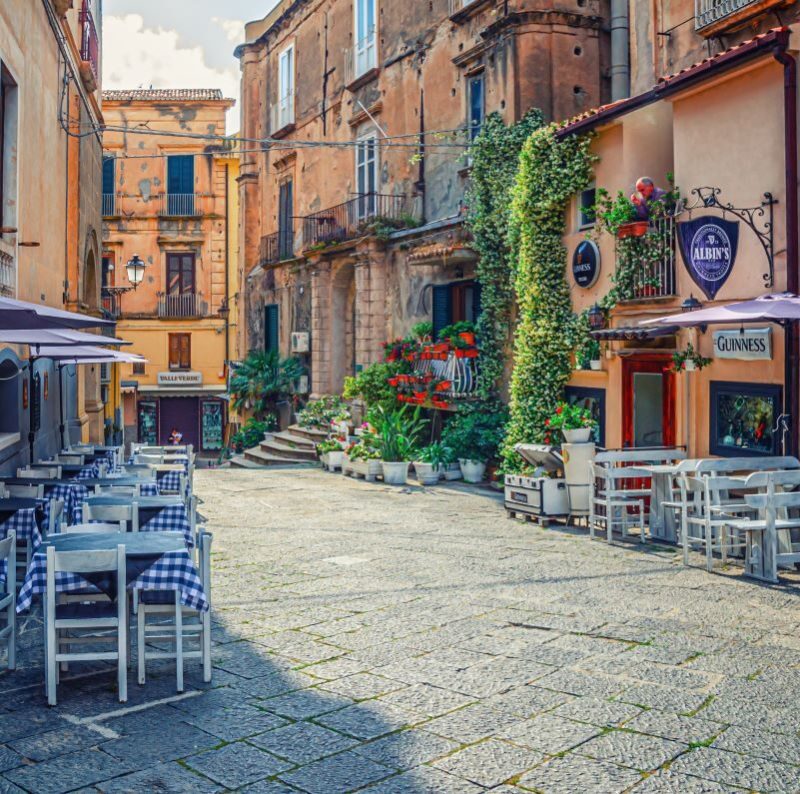 If your kids are hard-working entrepreneurs and you want to visit or possibly retire to Italy, this region may have an offer you and your kids can't refuse.
The region of Calabria in southern Italy is making plans to offer up to €28,000 ($33,000) over a maximum of 3 years to people willing to move to its small villages. Here's the catch: Interested applicants must be 40 years old or younger and they must be willing to start a business.
The project, called "active residency income," aims to do more than simply lure people to Italy with the promise of 1-euro houses. Specifically, one of the goals is also to increase Calabria's appeal as a place for "south-work," southern Italy's version of remote working.
"We want this to be an experiment of social inclusion: Draw people to live in the region, enjoy the settings, and spruce up unused town locations such as conference halls and convents with high-speed internet," Gianpietro Coppola, mayor of the village Altomonte, told CNN.
Boosting Declining Populations
The Calabria region – like other areas of Italy and parts of Europe – has numerous villages with fewer than 5,000 residents. The problem is that as older residents die and younger residents move to larger villages or towns looking for work, the small villages face rapidly declining populations.
The plan to revitalize the area with new residents and businesses is a "concrete response to the depopulation of the internal areas that still have so much to say in terms of architectural and tourist enhancement," Gianluca Gallo, a regional councilor for Agriculture and Economic Development for the area, said in a news conference.
"The small municipalities are the true identity of our territory — and are at risk of dying out," Gallo said. Bringing new residents and businesses to the villages will "allow both the rebirth of small villages, and the redemption of young Calabrians who want jobs."
Eligibility Requirements
Here are the details for those who, as Gallo says, are entrepreneurial and want to live a different life.
First, of course, they must have reached the age of majority and must be 40 years old or younger. Importantly, they must also be willing to move to one of the Calabrian villages — which have less than 2,000 residents — within 90 days of being accepted into the program.
Know Before you Go
The Calabria region is in southern Italy. The participating villages are Civita, Samo, Precacore, Aieta, Bova, Caccuri, Albidona, Sant'Agata del Bianco, Santa Severina, and San Donato di Ninea. That means qualified applicants — and you if your entrepreneurial kids are interested — have a choice of villages located near the sea or on mountainsides.
You can find all the details and stay up-to-date on project announcements here.
While you're thinking about living in Italy, be sure to read all of our Italy coverage. You can also learn about buying a 1-euro home in Sicily here.